President Biden Highlights Opportunity to "Build Back Better" Through Investments in Early Learning and Care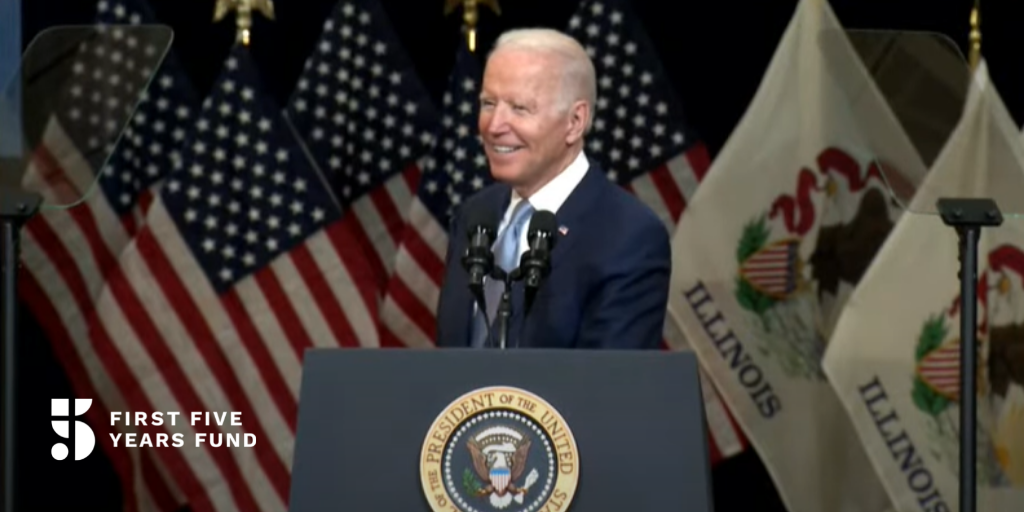 Wednesday afternoon, President Joe Biden traveled to Crystal Lake, Illinois, where he visited McHenry County College to highlight his administration's "Build Back Better" plan, including his proposal for a significant, sustained investment in child care and early learning through American Families Plan.
President Biden was joined by Governor J.B. Pritzker, Senators Dick Durbin (D-IL) and Tammy Duckworth (D-IL), and Congresswoman Lauren Underwood (IL-14th) for a tour of the college's early learning center, which provides high-quality child care for the children of students, faculty, and staff. Later during his remarks, the president highlighted the importance of ensuring student-parents have access to quality child care options, and talked about his proposal to ensure every family who needs it can access quality, affordable early education and care opportunities.
"High-quality child care options should be the rule not the exception," he stated.
Included in the American Families Plan is a $225 billion investment to address the child care needs of families and providers, $200 billion to expand voluntary preschool access to all 3- and 4-year-olds, and a permanent extension of recent improvements from the American Rescue Plan to various tax credits, including to the Child and Dependent Care Tax Credit (CDCTC) and the Child Tax Credit, among other provisions to help working parents and young children. These investments and tax credits reinforce the benefits of a strong mixed delivery system that prioritizes parent choice, both in whether to utilize non-parental care, but also in determining the type and setting of care that best meets their needs.
Watch the president's full remarks from McHenry County College here:
Subscribe to FFYF First Look
Every morning, FFYF reports on the latest child care & early learning news from across the country. Subscribe and take 5 minutes to know what's happening in early childhood education.