President Leads with Child Care & Pre-K in Meeting with Major CEOs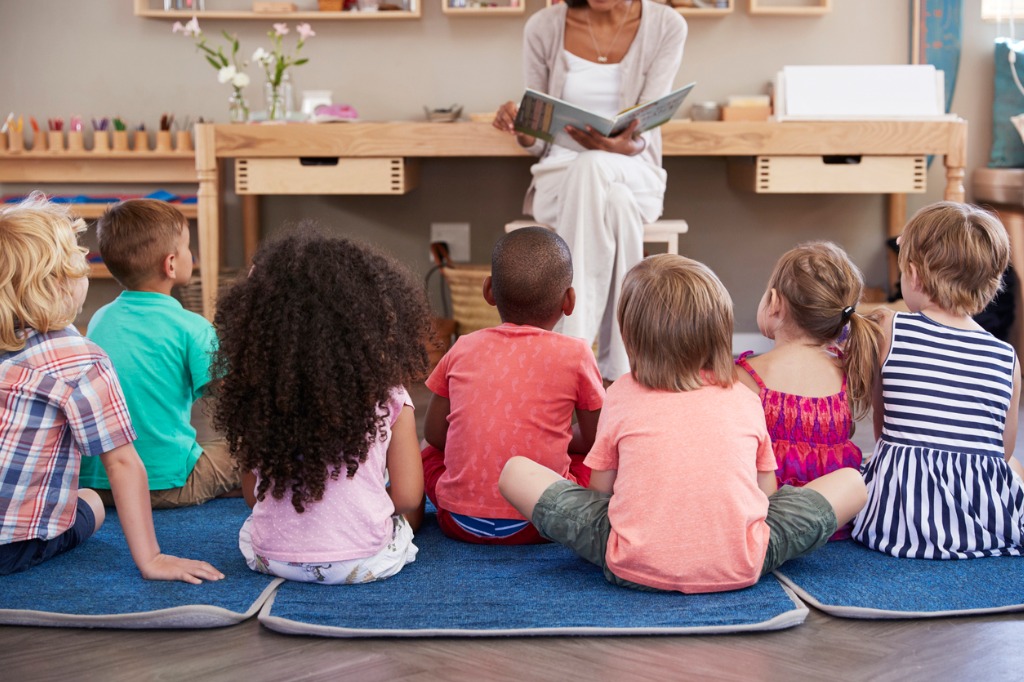 With many of our nation's child care providers trying to survive on poverty-level salaries, a new analysis has found that 31.2% of a million child care workers – 1 out of every 3 – experienced food insecurity in 2020. This rate of food insecurity is anywhere from 8 to 20 percentage points higher than the national average.

The research found:
In Washington state and Texas, one study found 42% of child care workers experienced food insecurity, with 20% of child care workers experiencing very high food insecurity.
Another study in Arkansas found that 40% of child care workers experienced food insecurity.
As a result of low wages, more than 53% of child care workers received public assistance, including Medicaid, the Children's Health Insurance Program and Supplemental Nutrition Assistance Program from 2014 to 2016.
The average pay for child care workers, who often have degrees and specialized training, is $12.24 per hour or around $25,000 a year. This income is below the federal poverty rate for a family of four, which was $25,750 in 2019, leading to more than half (53%) of child care workers being enrolled in at least one main public benefit program—Medicaid, CHIP, EITC, SNAP, or TANF—compared to 21% of the U.S. population, despite 60% of the child care workforce working full time. It's no surprise the industry is struggling to retain a workforce: December's jobs numbers revealed that, for the third month in a row, the child care sector is continuing to lose employees at a rapid pace, even as the broader economy and labor market continues to improve. Employment in the child care industry is down 10% compared to February 2020. In all other industries combined jobs are down about 2.4%. This is an economic crisis.
The Wall Street Journal: In Iowa, "child-care workers make as little as $8-to-$10 an hour." "Judy Wolf, president of the Marita Theisen Childcare Center in Dubuque, said most of her new workers have quit within 90 days because they can make more money working at McDonald's or Walmart.
News and Tribune: "The median pay nationally for child care workers in 2020 was $25,460 per year, or $12.24 per hour, according to the U.S. Bureau of Labor Statistics. Indiana's child care workers earn $22,790 annually, trailing three-quarters of other states. For Indiana's preschool teachers, a subset of all early education and child care providers, wages decreased 9% between 2013 and 2018, from $26,980 to $23,980. Kindergarten teachers make twice as much, with a mean salary of $47,151 in Indiana."
Bloomberg: "Already weak before the pandemic, the sector's staffing remains 11% below its prior levels and shows no hint of recovery."
The child care sector cannot keep up. Congress must pass the child care and pre-K investments from the Build Back Better Act which will ensure child care providers can raise wages for child care workers, and provide them with the benefits they deserve.
Subscribe to FFYF First Look
Every morning, FFYF reports on the latest child care & early learning news from across the country. Subscribe and take 5 minutes to know what's happening in early childhood education.