ZERO TO THREE Releases State of Babies 2022 Yearbook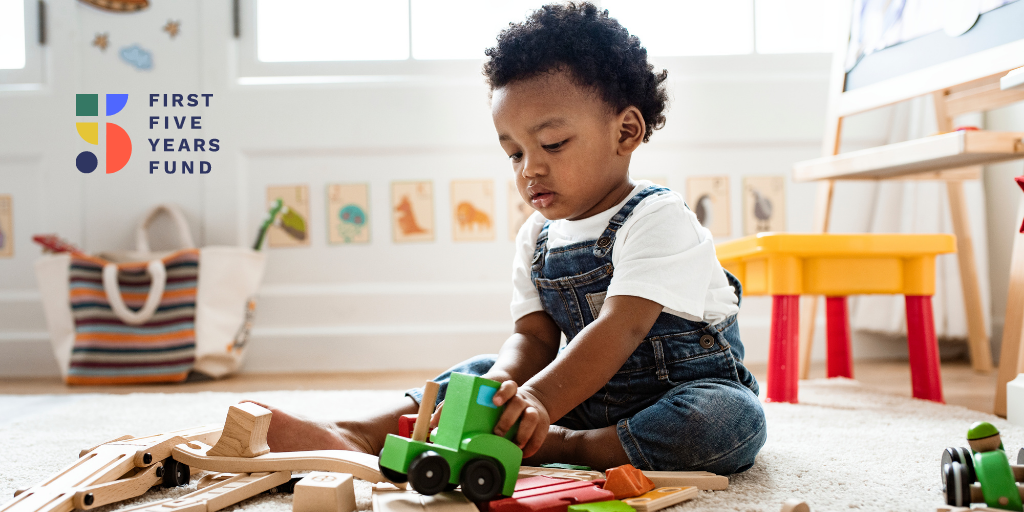 ZERO TO THREE released the State of Babies Yearbook: 2022, an in-depth report on how state and federal policies, along with the third year of the COVID-19 pandemic, have impacted the lives of families and their young babies. The report demonstrates how the pandemic has revealed the fragility and insufficiency of the current early care and education system. 
The State of Babies Yearbook: 2022 provides a profile of each state, the District of Columbia, and now Puerto Rico's performance on key indicators in each of the three policy framework domains: Good Health, Strong Families, and Positive Early Learning Experiences. The Yearbook presents findings on more than 60 indicators on the well-being of America's babies and their families as reported in key national data sets as well as the policies in place to promote their success. To provide perspective on the real-time effects of the ongoing pandemic on families with infants and toddlers, the 2022 Yearbook is supplemented again by national data collected through the University of Oregon's RAPID Survey Project. 
The overview and findings described in the Yearbook can help policymakers and advocates understand the overall story of babies and families, the potential threats to development, and policies that support well-being. According to the Yearbook, "The state in which a baby is born and lives in their first three years can make a difference in whether they have a strong start in life."
Key Findings from the State of Babies Yearbook: 2022 include:
Access to Early Learning Programs: Fewer than 1 in 7 federally eligible families (4.6 percent) receive help paying for child care under the Child Care and Development Fund (CCDF), and the floor for the quality of care families receive through CCDF varies widely from state to state. Only 11 percent of eligible infants and toddlers were reached by the EHS program.
Use of Child Care: Overall household use of non-parental child care (center-based or non-center-based) substantially increased over the course of the year, from 53.3 percent of surveyed families in January to 66 percent in December; however the return to non-parental care was lower among families with low income.
Services for Young Children with Disabilities/Developmental Delays: Early intervention to identify and address developmental delays is critical, but only one in three babies received a developmental screening and only 7.2 percent received Individuals with Disabilities Education Act (IDEA) Part C services. Additionally, the number of infants and toddlers with disabilities from birth to 2 years old who received early intervention services under IDEA Part C during the most recent 12-month period was virtually unchanged at 7.3 percent, up from 6.8 percent in the previous year.
Adverse Childhood Experiences (ACEs): Infants and toddlers in families with low income (12.7 percent) were significantly more likely than those in families above low income (3.6 percent) to have experienced two or more ACEs, with a rate nearly 4 times higher.
Food Insecurity: Families with low income (40.5 percent) reported food insecurity at a rate approximately 5 times higher than reported by those above low income (8.4 percent). When analyzed by race and ethnicity, the incidence of food insecurity was higher than the national rate prior to and during the pandemic among Latinx and Black families with babies.
Access to Temporary Assistance for Needy Families (TANF): Less than 1 in 5 (18.5 percent) of families who could benefit from TANF's basic cash assistance receive it—a decrease of 3 percentage points from previous reports.
As the 2022 State of Babies Yearbook reflects upon the third year of the COVID-19 pandemic, it is clear that the pandemic has revealed and exacerbated systematic inequities and pervasive problems in a myriad of systems, including child care. The findings of the report demonstrate the fundamental flaws in America's patchwork approach to early care and education as well as the detrimental effects they have on young children and their families.

Read the full report from ZERO TO THREE here.
Subscribe to FFYF First Look
Every morning, FFYF reports on the latest child care & early learning news from across the country. Subscribe and take 5 minutes to know what's happening in early childhood education.