Child care is a necessity for low-income and working parents, yet the cost of quality care often places it out of reach for families. Recognizing that quality child care can make a powerful difference in children's development and families' well-being, the Child Care and Development Block Grant (CCDBG) Act provides federal funding to states for child care subsidies for low-income families with children under age 13.
Additionally, CCDBG allows for flexibility to pair state and federal funds to improve the overall quality of child care available to families within existing state and local systems. In this way, CCDBG plays a critical role in the federal-state early childhood continuum to ensure children from birth through age five can access high-quality early learning experiences that support their healthy development and prepare them for kindergarten while their parents work or attend school.
The CCDBG Act was first enacted in 1990. In 1996, the Personal Responsibility and Work Opportunity Reconciliation Act created the Child Care and Development Fund (CCDF), which consolidates discretionary funds appropriated for CCDBG with entitlement funds under the Social Security Act (commonly known as the Child Care Entitlement to States (CCES)) into a single, unified federal child care funding stream to states. CCDF is administered by the Office of Child Care (OCC) within the Administration for Children and Families (ACF) at the United States Department of Health and Human Services (HHS).
---
CCDBG in your State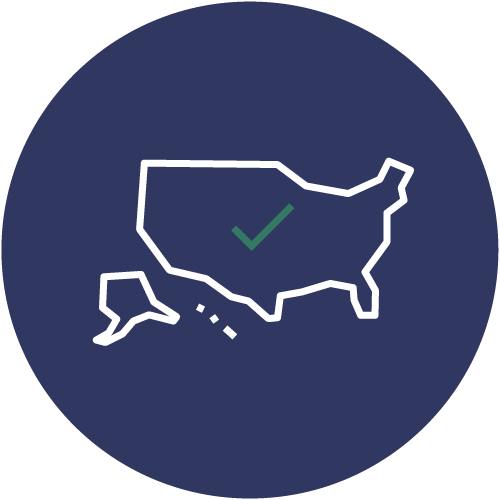 Curious about the how CCDBG benefits families in your state? Find your state fact sheet here!
FFYF's CCDBG fact sheets demonstrae how CCDBG funds support families and why it needs additional funding from lawmakers.
---

At its inception, CCDF was viewed primarily as a workforce support, to help low-income families work or attend school. As understanding about the importance of early learning and development has grown, policymakers have invested in child care programs that enable parents to work, acknowledging and supporting the crucial role they play in advancing children's healthy development, learning, and school readiness. A bipartisan reauthorization of the CCDBG Act in November 2014—the first such legislation in 18 years—codified that recognition and took steps to support care that positively impacts children during their formative years, while also allowing parents to enter into and remain in the workforce. Key revisions in 2014 included strengthening health and safety requirements for child care providers, increasing quality, and improving transparency so families are equipped to choose care that best meets their child's and family's needs.
Since then, Congress has made historic, bipartisan investments in CCDBG, which has helped states to meet these new standards, decrease costs to parents, reduce waitlists, and support local providers; still, much work remains. Prior to the COVID-19 pandemic, families at every income level struggled to find and afford high-quality care, and less than twenty percent of eligible children received support through CCDBG. These challenges have only been exacerbated over the last two years.
As states continue to implement the 2014 quality improvements while responding to the needs resulting from pandemic, additional funding is essential to expanding access to quality child care for more working families. Further, as CCDBG is once again due for reauthorization, any effort must take stock of the realities facing families and, in the face of lost revenue and increased operating costs, the ability for states and providers to continue to serve families safely. FFYF has outlined additional reauthorization recommendations with the goals of including more families, making it easier for providers to participate, and improving the quality of care.
These changes are key to building a child care system that meets the needs of parents and providers, while ensuring children from low-income families have access to the high-quality early learning experiences necessary to be ready for the first day of kindergarten.

Following passage of an FY2018 spending bill that included the single largest increase to CCDBG in the program's history, Congress approved an additional $50 million for FY2019, $550 million in FY2020, and $85 million in FY 2021 for total discretionary funding of $5.911 billion in FY2021. FFYF will continue to work to ensure lawmakers protect and strengthen these increases in future appropriations measures.
In the early months of the COVID-19 crisis, the child care sector saw widespread layoffs as a result of catastrophic drops in enrollment and mandatory closures. At the same time, many child care facilities were asked to remain open, operating on only a fraction of their income, in order to provide care for essential workers. Recognizing the tremendous needs in the child care industry, federal pandemic relief has included targeted support for young children, their families, and child care providers, including supplemental CCDBG funding. States have used the supplemental funding in a variety of ways including expanding eligibility for families and waiving or reducing copays; providing recruitment and retention bonuses to ensure adequate staffing to operate safely; and adjusting reimbursement rates to reflect higher costs, as well as reimbursing providers based on enrollment, rather than attendance. While this funding provided immediate relief, it does not negate the need for additional funding through the annual appropriations process, which will be necessary to ensure the long-term stability of the child care industry and empower families to return to the workforce as the economy reopens.
A summary of funding amounts for CCDBG provided in each of the bills, how funds can be used, and relevant deadlines for reporting and spending the dollars is available here.
In March 2022, a group of lawmakers led by Sen. Tim Scott (R-SC) introduced legislation to reauthorize CCDBG.
Current Funding Level: CCDBG is funded at $8.02 billion for FY2023, an increase of $1.86 billion over FY2022. Combined with CCES annual funding of $3.55 billion, total CCDF funding is $11.57 billion.
Click here for an overview of FY2023 funding levels for other early childhood education and care programs.