The Preschool Development Grants (PDG) program was established through the bipartisan Every Student Succeeds Act (ESSA) and authorizes competitive grants to states to improve coordination, quality, and access for early childhood education for low- and moderate-income children from birth through age five.
Ensuring that states have a cohesive system to support children from birth through age five is critical for the care and education of our youngest citizens. When ESSA became law in December of 2015, it authorized the creation of an updated Preschool Development Grants (PDG) program. This demonstrated a deliberate effort to foster connections across early learning programs and between the early learning and K-12 systems within states. No Child Left Behind (NCLB) and earlier versions of the Elementary and Secondary Education Act (ESEA) law have long allowed grantees to use federal education funds from a variety of programs to support early learning investments as part of a larger strategy for improving educational equity or outcomes. The inclusion of the Preschool Development Grants, however, marks the first time in any iteration of ESEA that Congress established a program within the law explicitly focused on promoting access to high-quality early childhood education.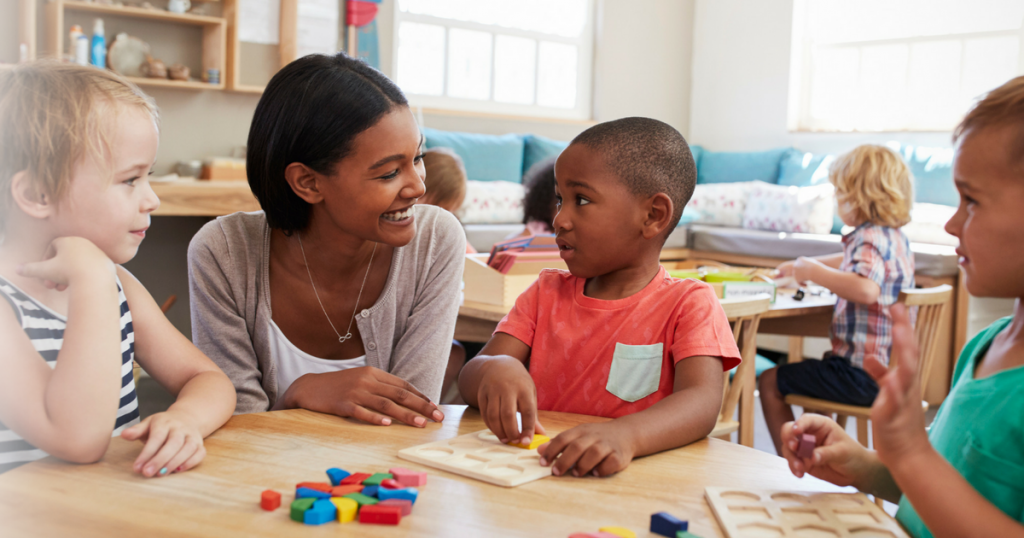 Prior to ESSA, Congress appropriated funding for a different Preschool Development Grants program in fiscal year 2014, and the U.S. Department of Education made grants to states in 2015 and 2016. These grants provided much needed funding for state development and expansion of access to high-quality pre-k for 4-year-olds from low-income backgrounds. ESSA updated the PDGs and formally authorized them in statute in 2015.  By incorporating Preschool Development Grants in ESSA, Congress affirmed both the importance of early learning to the law's goals of advancing equal access to education and the central role of states in leading early childhood coordination, quality, and access efforts.
In September 2018, the Department of Health and Human Services, in partnership with the Department of Education, released the applications for the new PDG B-5 grants. These grants are an innovative bipartisan program created by Congress. The new PDG B-5 are distinct from the previous program across purpose, eligibility, duration, matching requirements, use of funds and reporting requirements. The PDG B-5 grants will fund state-level strategic planning to facilitate improved birth to five learning and care systems. Improved early learning systems will set up more children, especially those from low-income families, to succeed in elementary school and beyond.
While ESSA established the Preschool Development Grants program in statute, funding for the program is contingent on the annual Congressional appropriations process. Congress should increase PDG funding to allow states to strengthen their efforts toward building strong early learning systems aligned with K-12 education and improve transitions from early learning programs to kindergarten. FFYF has a plan to work closely with state and federal leaders to ensure that the Preschool Development Program is effectively implemented and adequately funded to support states in the crucial work of coordinating, improving quality of, and expanding access to early childhood education that supports children to enter school prepared to succeed.
The competitive grant process is managed by the Administration for Children and Families (ACF) at the Department of Health and Human Services, in consultation with the Department of Education.  States can apply for the new PDG B-5 grants to continue their efforts to provide high-quality early learning and care to children from birth to age five.