The Preschool Development Grant Birth through Five (PDG B-5) program is a $275 million competitive federal grant designed to improve states' early childhood systems by building upon existing federal, state, and local early care and learning investments. PDG B-5 was established in 2015 through the bipartisan Every Student Succeeds Act (ESSA), which reauthorized the Elementary and Secondary Education Act (ESEA).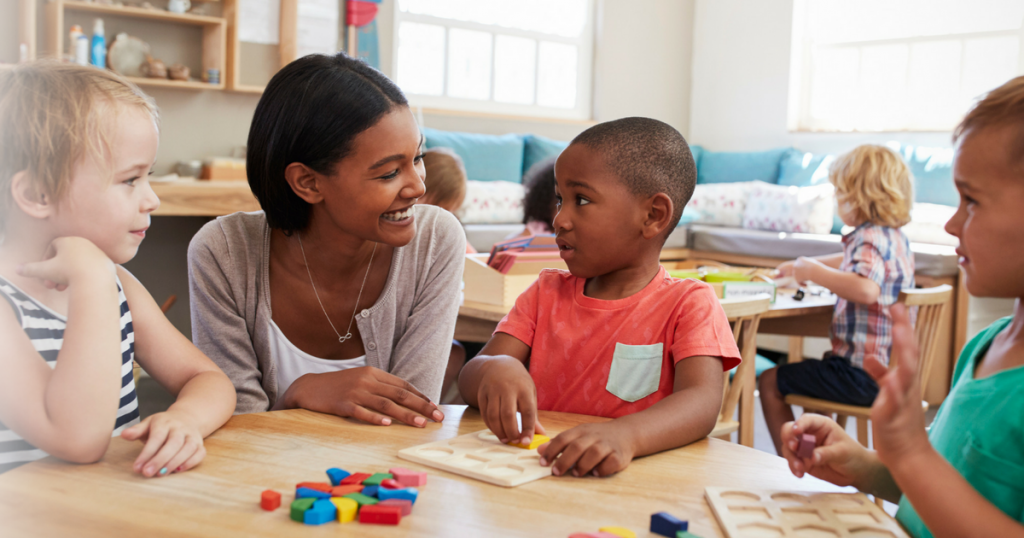 The grants encourage states to focus on five major activities including: aligning existing programs, maximizing parental choice, building on the success of existing programs, fostering partnerships among stakeholders, and leveraging data for continued improvement. This funding offers unique opportunities for states to consider the full range of programs, services, and funding streams that support children birth through age five and their families and empowers states to improve their systems. 
---

---
The first year of the PDG B-5 grants in December 2018 awarded 46 states one year funds to conduct a state-level needs assessments and create a strategic plan that optimizes existing early childhood education (ECE) resources. Due to overwhelming interest from states, the Administration for Children and Families (ACF) negotiated with 39 of the 46 grantees to reduce their scope of work and take reduced funding in order to provide more states with grant opportunities.
Following the initial planning year, ACF released two funding opportunity announcements (FOAs) in September of 2019 for the next year of funding for the PDG B-5 program. States and territories that were awarded first-year planning grants could apply for funding to begin implementation efforts, while states that previously did not receive planning grants could apply or reapply for initial funds.
In December 2019, after an incredibly competitive review process, ACF awarded 20 renewal grants out of the 46 initial grant recipients. Additionally, 6 new states and territories were awarded initial planning grants. Recognizing the potential impact and the tremendous interest from states and territories, Congress appropriated an additional $25 million in funding for PDG B-5 as a part of the FY20 Budget. With this new funding, ACF was able to extend three additional renewal grants in the spring of 2020, bringing the total number of implementation grants to 23.
While ESSA established the PDG B-5 in statute, funding for the program is contingent on the annual Congressional appropriations process. As states and territories launch and sustain their implementation efforts, continued Congressional support is imperative and will allow states to implement their plans with fidelity.
---

On December 20, 2019, 20 states and territories were awarded three-year renewal grants to implement the strategic plans they developed using first-year planning grants awarded in 2018. Additionally, 6 states and territories that did not previously receive PDG B-5 funding, were awarded initial planning grants to complete needs assessments and strategic plans.
On April 29, 2020, the Administration for Children and Families (ACF) at the Department of Health and Human Services (HHS) announced that South Carolina, Nebraska, and Kansas were awarded three-year renewal grants because of the additional funding appropriated by Congress in FY20. These additional awards brought the total renewal grants to 23 states.
In October 2020, ACF released a renewal grant application for the six jurisdictions that received initial PDG B-5 funding in December 2019.
Current Funding Level: PDG is funded at $275,000,000 for FY2021, level with FY2020.
Note: Prior to ESSA, Congress appropriated funding for a different Preschool Development Grants program, now referred to as the Legacy PDG, and the U.S. Department of Education made grants to states in 2015 and 2016. These grants provided much-needed funding for state development and expansion of access to high-quality pre-k for 4-year-olds from low-income backgrounds. While the Legacy PDG helped grantees expand early learning, PDG B-5 is distinct from Legacy PDG across purpose, eligibility, duration, matching requirements, use of funds, and reporting requirements.