See Early Head Start-Child Care Partnerships in Action with "All Our Kin"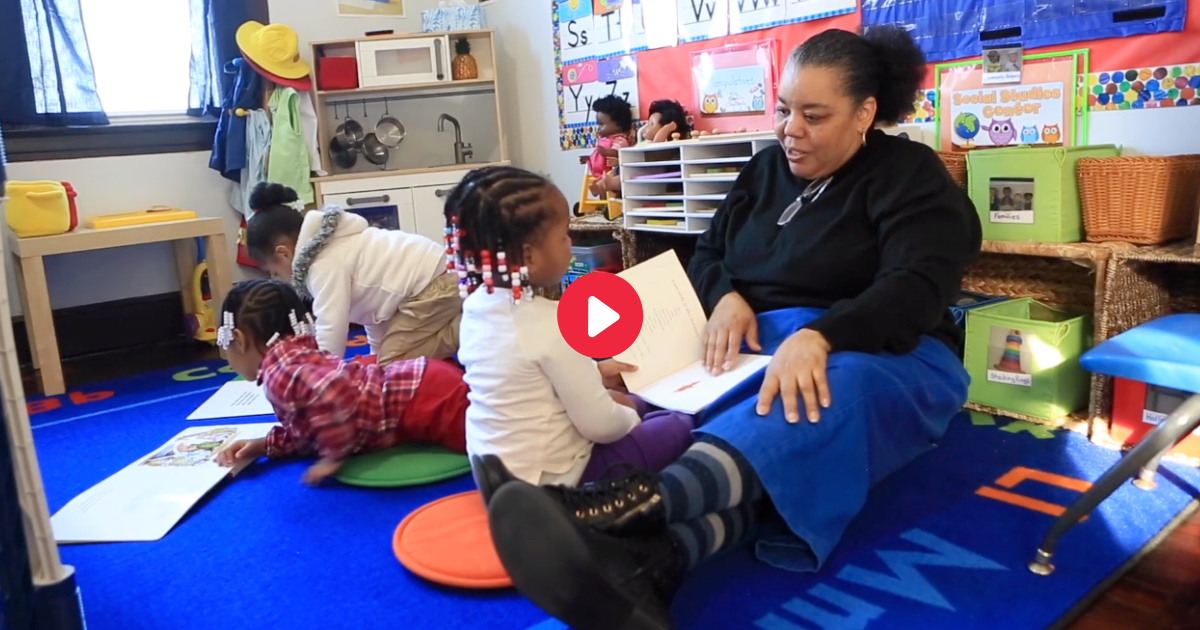 Finding affordable child care that's also high-quality can be challenging for American families, especially for low-income families. In 33 states the annual cost of infant care exceeds the cost of a year of public college tuition. While federally funded programs like Head Start and Early Head Start offer high-quality care for low-income families, there still remains a critical lack of affordable, high-quality options. In order for Early Head Start quality programming to reach more children, Congress established Early Head Start Child Care Partnerships (EHS-CCP) as a way to bring the trusted and tested elements of quality from the Early Head Start program to more child care providers in communities across the country.
EHS-CCPs were created in 2014 as a competitive federal grant so that Early Head Start grantees could partner with local child care programs – both center-based and family child care providers – who agree to meet Head Start Program Performance Standards. In exchange, child care partners receive additional funds and various resources, coaching, and technical assistance to improve the quality of their care. The model of funding allows for local innovation and support for providers to ensure that more of the youngest learners receive high-quality care. To date, more than 275 Early Head Start grantees partnered with over 1,400 child care centers and 1,000 in-home child care providers across the country to provide enhanced quality child care for more than 32,000 infants and toddlers.
One of these grantees is All Our Kin in New Haven, CT. All Our Kin supports numerous family child care providers through a network of centralized resources. Family child care is often a more affordable and accessible child care option than center-based care. However, with a small number of employees it can be difficult to ensure they have the technical resources they need. The network of resources All Our Kin offers as an Early Head Start grantee helps providers with the business side of running a child care, while also giving additional resources to ensure program quality and support children's healthy development.
Learn more about All Our Kin, and explore more about the Early Head Start-Child Care Partnerships here.
Subscribe to FFYF First Look
Every morning, FFYF reports on the latest child care & early learning news from across the country. Subscribe and take 5 minutes to know what's happening in early childhood education.