Another Major Study Debunks Head Start "Fadeout" Myth from Flawed "Impact Study"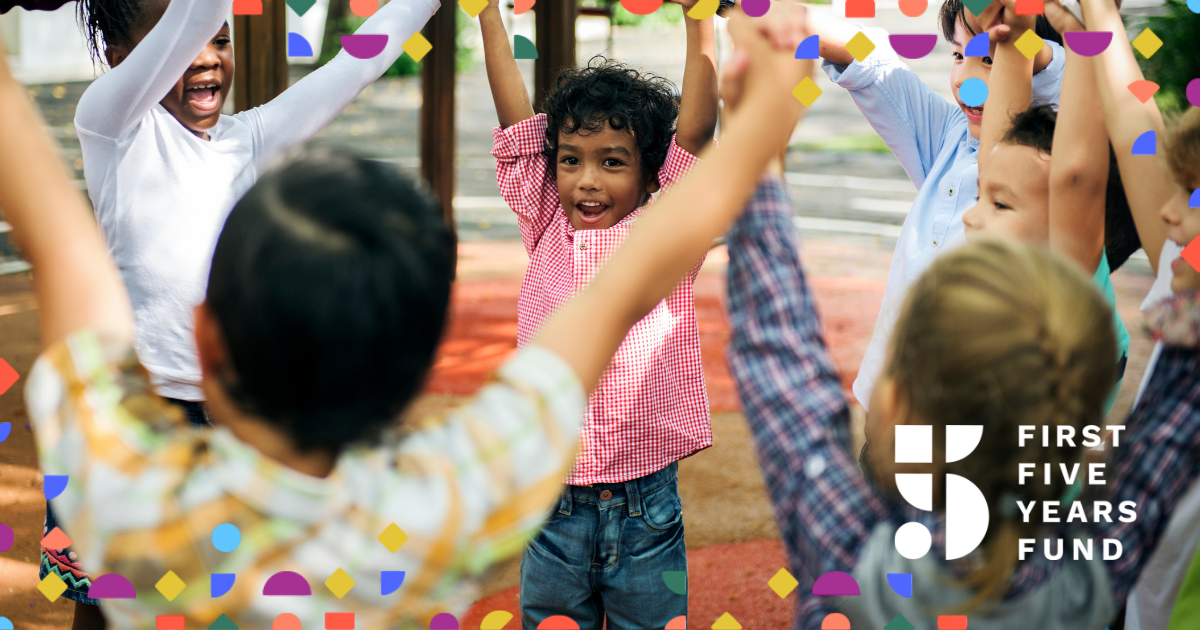 Since 1965, Head Start has provided comprehensive early learning and development services to more than 35 million children from low-income families. Research shows that participation in Head Start results in widespread academic and social gains for children in the short- and long-term. And recent analysis demonstrates intergenerational benefits to Head Start for the children of participants, including "reduced teen pregnancy and criminal engagement and increased educational attainment."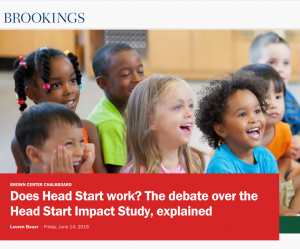 A new report from the Brookings Institution reanalyzes the results of the 2010 "Head Start Impact Study," which some have used to cast doubt on Head Start's effectiveness. Brookings' examination of the Impact Study exposes crucial flaws in methodology, while suggesting that, "Counterintuitively, perhaps, Head Start Impact Study's imperfections can teach us a lot about the effect of Head Start."
Lauren Bauer, an Economic Studies Fellow at the Brookings Institution, and author of this new analysis, writes:
"While some have taken the initial Head Start Impact Study reports at face value, the new and carefully designed reanalyses of the Head Start Impact Study teach us not only about the positive impacts of Head Start, but about research design considerations as experiments in education become more prevalent. The Head Start Impact Study reanalyses and the decades of research on Head Start show that on a variety of outcomes from kindergarten readiness to intergenerational impacts, Head Start does work, particularly for students who otherwise would not be in center-based care."
In particular, Brookings found that the "random assignment" was unreliable as was the compliance to enrolling or not enrolling in Head Start. That is to say, some children who were supposed to enroll in Head Start did not, and some children who were not supposed to enroll in Head Start enrolled at another high-quality early learning program. These and other flaws in methodology led Brookings, along with other researchers, to reexamine the data controlling for those challenges.
Meanwhile, the overwhelming body of research on the effects of Head Start show that Head Start causes better health, educational, and economic outcomes over the short and long term as a consequence of participation.
The Head Start Impact Study reanalyses by Brookings, as well as the decades of other research on Head Start, shows that Head Start is overwhelmingly effective. You can read Brookings' full findings here.
Subscribe to FFYF First Look
Every morning, FFYF reports on the latest child care & early learning news from across the country. Subscribe and take 5 minutes to know what's happening in early childhood education.