VIDEO: CCDBG Is Creating New Opportunities for Working Families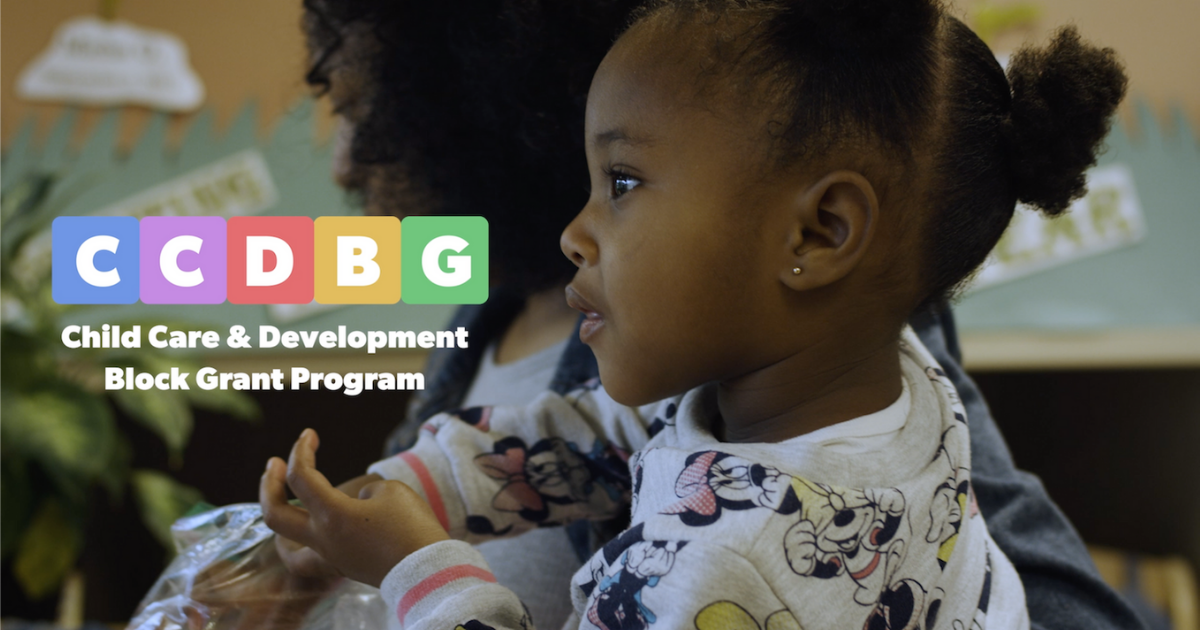 Child care is a necessity for working parents, yet the cost of quality care often places it out of reach. The Child Care and Development Block Grant program (CCDBG) provides federal funding to states for child care supports for low-income families.
A new video created by First Five Years Fund, in partnership with the Bipartisan Policy Center, the Center for American Progress, Child Care Aware of America, and the National Association for the Education of Young Children, shines a spotlight on the opportunities CCDBG is creating for children and families across America, and the need for Congress to continue strengthening its investment in this critical program.

CCDBG provides federal funds to states for work-related child care subsidies for low-income families with children under age 13. The majority of funds serve children under 5, with the remainder supporting care for children ages 5-13 while they are not in school. These subsidies help remove barriers to affordable, high-quality child care—whether in center- or home-based settings. Further, the law allows states to pair state and federal funds to improve access and quality of child care available to families within existing state and local systems. In this way, CCDBG plays a critical role in ensuring young children are accessing the high-quality early learning experiences that support their healthy development and prepare them for kindergarten while their parents work or attend school.
A bipartisan funding bill for FY2018 increased discretionary funding for CCDBG by $2.37 billion—almost doubling the previous year's funding level—bringing total funding to $5.226 billion. This historic increase was followed by a $50 million increase in FY2019 for total discretionary funding of $5.276 billion. These crucial funding increases will allow states to continue implementing the quality improvements passed in 2014. But despite the historic increases to funding, only one in six eligible children receives assistance from CCDBG.. Increased funding will ensure more children have access to the supports they need to be ready for school and lead happy and productive lives.
Watch our video and learn more about the need to increase funding for this vital, bipartisan program at https://stateofchildcare.org

Subscribe to FFYF First Look
Every morning, FFYF reports on the latest child care & early learning news from across the country. Subscribe and take 5 minutes to know what's happening in early childhood education.