National Poll Finds Essential Workers, Families Struggling with Child Care During Crisis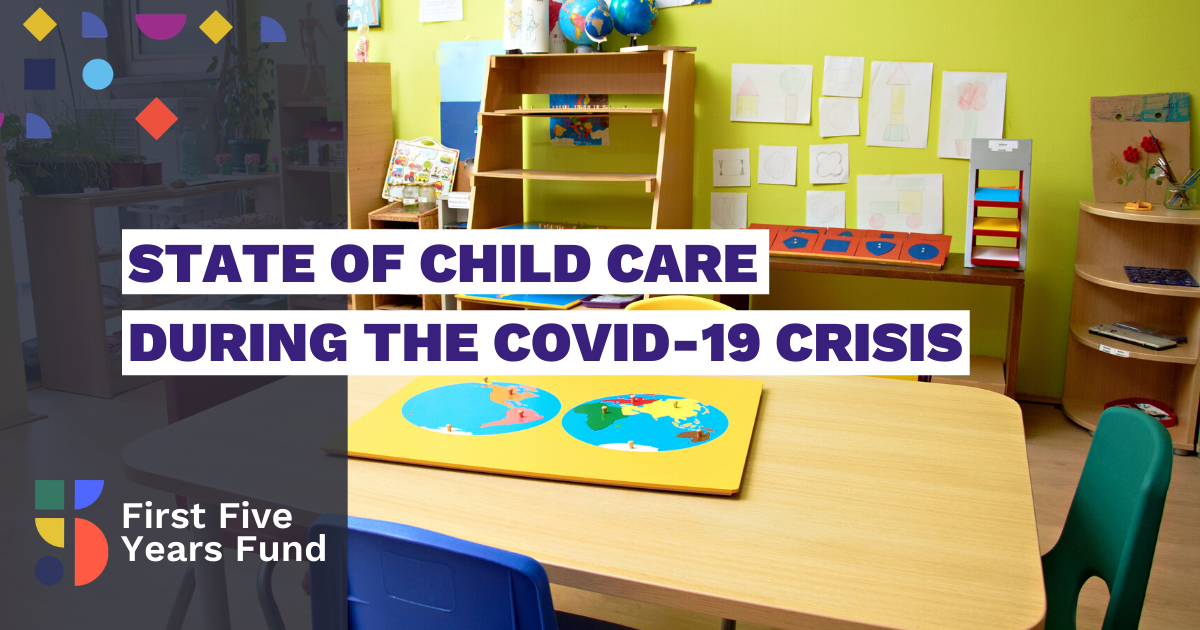 A new survey released by the Bipartisan Policy Center finds that the current health crisis in America is highlighting the challenges many families face with child care, both for remote workers and those who must go to work at jobs in essential industries. The poll shows that child care availability is becoming a major problem as providers are forced to close indefinitely, highlight the critical importance of the child care industry as the backbone of our economy. 
Key takeaways from this survey:
78 percent of essential workers can no longer use their previous child care arrangement;
63 percent of families report having a difficult time finding the child care they need to continue working in this environment, including 33 percent who found it very difficult;
8 percent of parents are taking paid leave and 11 percent are taking unpaid leave to provide child care for their children;
63 percent of households have someone working at home, and 49 percent say they or someone in their household can care for their children;
60 percent of child care programs are fully closed and not providing care to any children.
Read the full report of the survey here.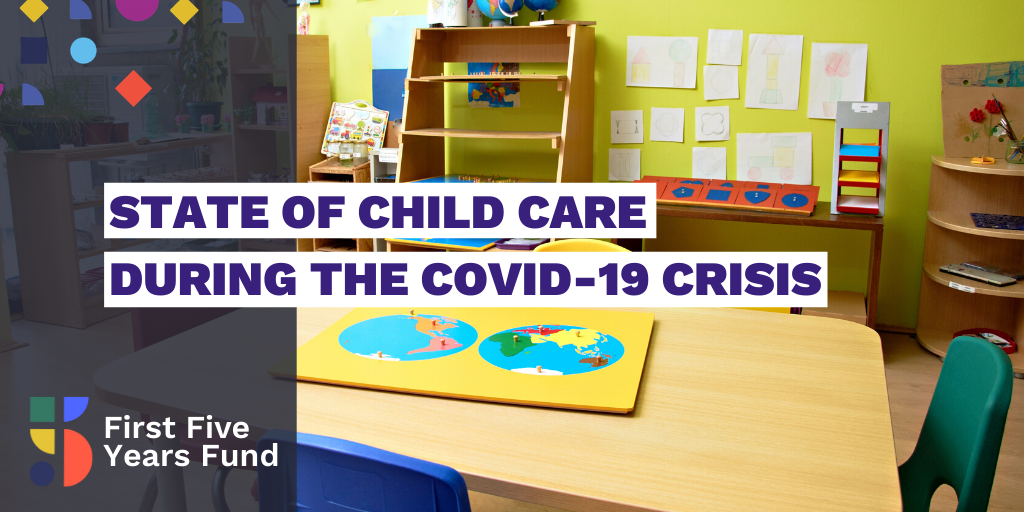 This issue disproportionately impacts essential workers on the front line of this crisis. According to the survey, 78 percent of essential workers, the women and men on the front lines keeping our communities safe and healthy,are no longer able to use their regular child care arrangement. Half of all parents surveyed say they still need formal child care to allow them to work in the current environment, but 63 percent report having a difficult time finding such care. In less than six months since the last survey of parents, the number of parents who find it very difficult to find suitable child care has doubled to 33 percent.
Parents working remotely or from home — 63 percent — are also struggling to find care for their children. As they seek child care during the crisis, 34 percent of parents are alternating work hours to care for their children and 21 percent are reducing their hours. Nearly 20 percent of parents are taking paid or unpaid leave to provide care. For those still working in person, the need for child care during the work day is more than double that of parents working remotely and are less likely to have someone in their household who can care for their children.
According to the survey, 60 percent of all child care centers have closed across the country, with home-based providers the most likely to remain open. For parents whose program has closed, 42 percent are continuing to pay their provider, and 21 percent continue to pay to ensure their spot remains when the center reopens. Additionally, 47 percent of parents are concerned they will no longer be able to afford child care when those providers begin to open again. 
Before this crisis, families across the country struggled to find and afford high-quality child care, and it is clear that the pandemic has made it even more difficult for everyone, especially essential workers who cannot work remotely and have no one to care for their children. Families understand the importance of child care, and it is clear that dedicated state and federal relief must be available to ensure providers are open and ready for business when our nation heads back to work.
Read the survey toplines here and the crosstabs here.
The survey was conducted by Morning Consult from March 31 – April 4, 2020, among a national sample of 800 parents of children under the age of 5 who were employed and paid for child care within the last three months, but whose situations may have changed recently as a direct result of COVID-19. The interviews were conducted online. Results from the full survey have a margin of error of plus or minus 3 percentage points.
Subscribe to FFYF First Look
Every morning, FFYF reports on the latest child care & early learning news from across the country. Subscribe and take 5 minutes to know what's happening in early childhood education.