Growing Child Care Crisis Impacting Parents Returning to Work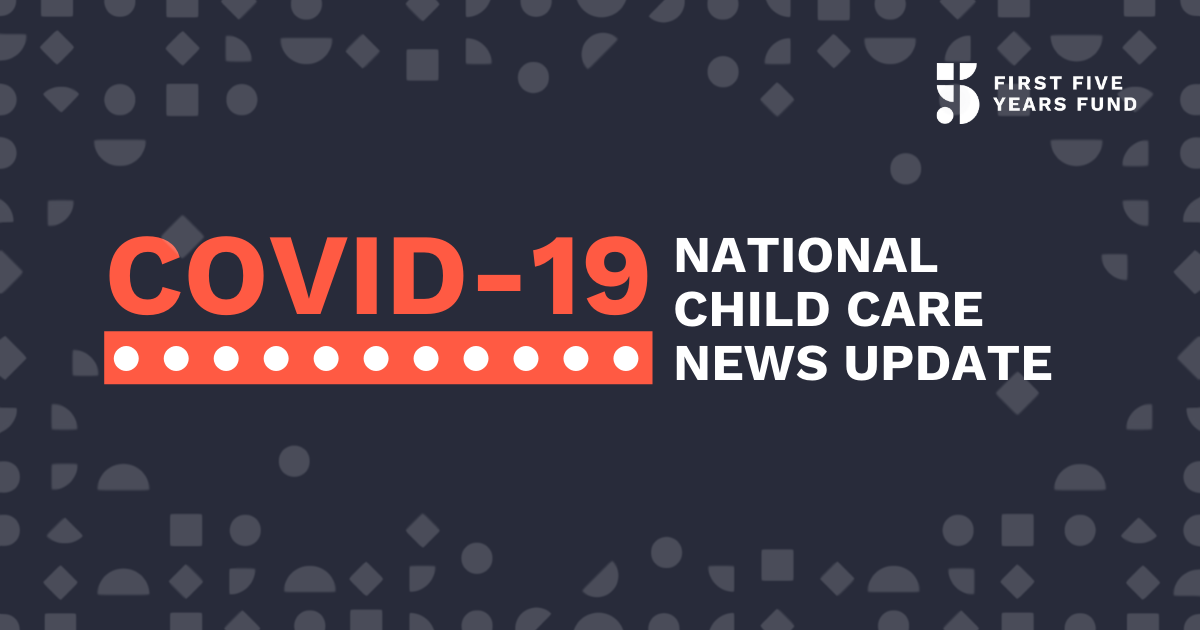 Extended closures have forced nearly half of child care providers to close their doors and those still operating or reopening will have to operate on financial losses for months to come as a result of new social distancing requirements and low enrollment, as parents slowly return to work. The situation varies from state to state, and even from community to community.
Here's a look at recent news coverage and analysis of the nation's child care crisis.
Be sure to subscribe to FFYF's daily early learning and care news clips report for the latest stories from across the nation, right in your inbox. We will continue sharing news and analysis with you as it happens.
Subscribe to FFYF First Look
Every morning, FFYF reports on the latest child care & early learning news from across the country. Subscribe and take 5 minutes to know what's happening in early childhood education.