Survey Highlights Growing Child Care Concerns for Parents as Pandemic Continues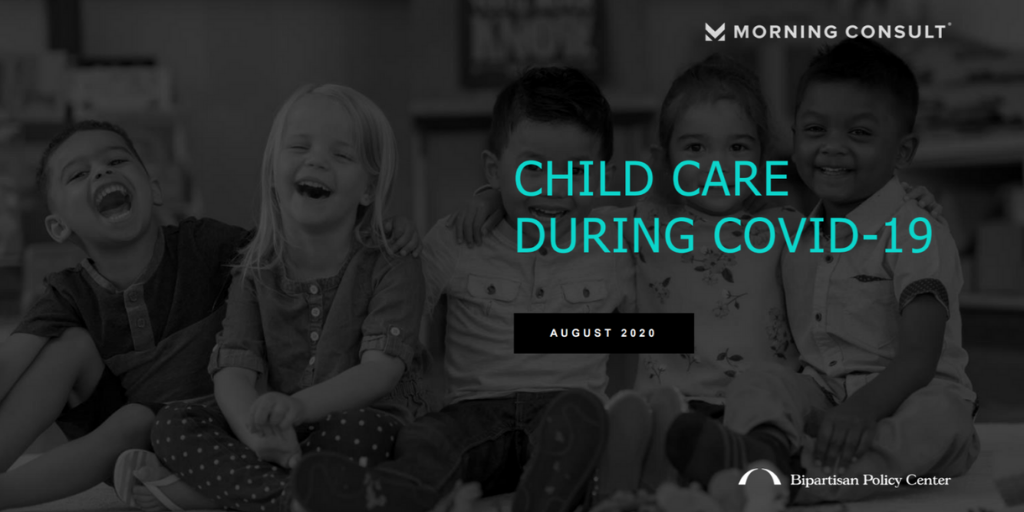 A new national survey of parents of children under age five from the Bipartisan Policy Center (BPC) and Morning Consult reaffirms the importance of child care for our economic recovery — and the challenges parents face in accessing and affording care. Aimed at understanding the COVID-19 pandemic's impact on child care, the survey found that parents are struggling to meet their own work demands and child care needs, while simultaneously concerned about the risks of the coronavirus.
The survey included key findings about the supply of child care. Parents reported that 70% of child care programs are either closed or operating at reduced capacity or reduced hours. According to the survey, 14% of child care centers and 8% of family child care homes have permanently closed. Given the narrow margins that providers operate on, without support providers are concerned they will not survive.
The limited supply of child care is challenging for working families. More than half (54%) of parents who sought child care during the pandemic found it difficult to find affordable care. And finding affordable child care was even more challenging for families with lower incomes. 72% of parents with an income less than $50,000 reported difficulty finding affordable care during the COVID-19 crisis.
The survey also asked parents about the factors they are considering as they decide whether to return their children to child care. The survey found a vast majority (77%) of parents are concerned that sending their children to a child care program will increase the family's risk of exposure to COVID-19. Parents were looking for providers to take steps such as mask wearing and temperature screenings to mitigate the risk before sending their child back to care. While parents expressed concern about the health risks, they also are concerned about their child's development without early learning and their own ability to work. 22% of parents surveyed reported that they cannot return to work in person without child care. Without child care the country's economic recovery will be challenging.
Finally, the survey found that with more schools moving to hybrid or remote learning options, parents of school-aged children are increasingly looking for child care. This unique situation will likely further strain the supply of child care, making it challenging for providers to meet new needs and parents to find and afford care. Ensuring the child care industry has adequate resources to remain open and meet robust health and safety standards is critical for the fall and beyond.
You can read more about the survey here.
Subscribe to FFYF First Look
Every morning, FFYF reports on the latest child care & early learning news from across the country. Subscribe and take 5 minutes to know what's happening in early childhood education.