CDC Study Examines How Head Start Programs Successfully Mitigate Spread of COVID-19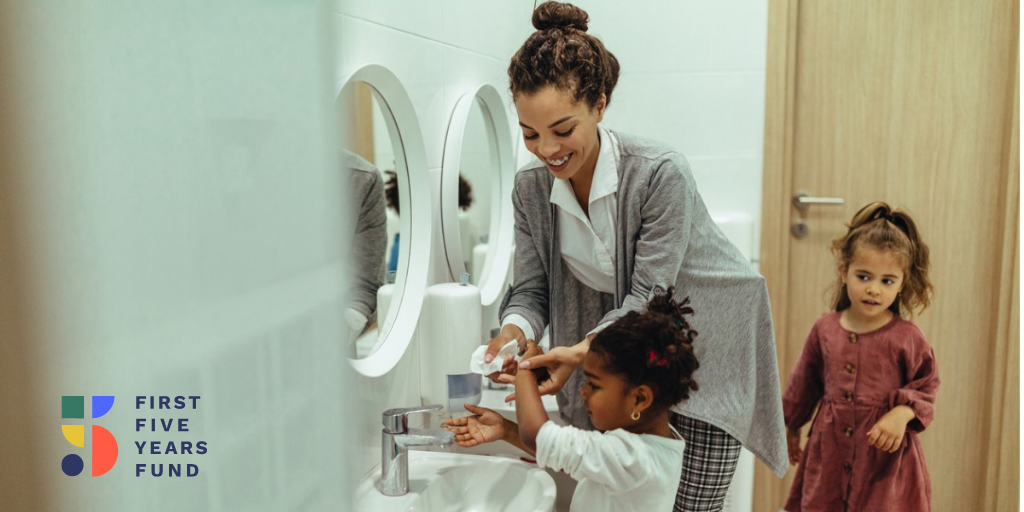 Addressing concerns regarding the spread of COVID-19 in early learning and care facilities has been a challenge for many providers. The CDC recently released a new report outlining how Head Start providers have successfully implemented CDC guidance and other safety measures, allowing them to continue offering in-person learning.
Head Start is a federally funded program that delivers comprehensive early learning, health, nutrition, and family support services to children ages 3 through 5 living in poverty and their families. For the families they support, it was imperative that their facilities remain open and allowed for a safe environment for children to learn. In order to adapt to this new reality, they used several different strategies and practices, including those listed below, to keep everyone involved safe and well.
Wearing Masks and Social Distancing
The CDC recommends that children aged two years and older should wear masks in public settings. Providers and parents were concerned that this would be a challenge for those under the age of two but according to this report, but providers like Tracey Sparrow in Milwaukee, WI found that "there's individual children who might struggle a little bit — sort of like there's individual children who struggle to keep their shoes on during the day but most kids don't have a problem with it."
Adapting or Eliminating Shared Spaces and Activities
It is common knowledge that young children tend not to understand personal boundaries so one can assume the concept of social distancing may be a challenge. However, "a virtual visit to a Head Start site in Texas found that staff members and children observed social distancing" successfully. This was encouraged in some facilities through the avoidance of shared classrooms and meal times.
Continued Several Services when Closures were Necessary
Increased flexibility among staff and families was also important as well as increased communication, including " updates on program websites, development of instructional videos, written information, virtual meetings, media coverage, social media postings, and posted signage at facilities."
It is important to keep in mind however, that "Head Start programs remained open because they had the federal funds and resources to implement these strategies. Child care centers that can't afford flexible staffing may still have to close their doors, especially as cases rise." As outlined in this piece from Axios, federal funds are fundamental to keeping the child care industry alive for working parents as they depend on providers to participate in the workforce knowing their young children are cared for.
Subscribe to FFYF First Look
Every morning, FFYF reports on the latest child care & early learning news from across the country. Subscribe and take 5 minutes to know what's happening in early childhood education.