Child Care and Pre-K are Strategic Economic Investments: Impact on Employment and Earnings
Following the blogs outlining key health and education reasons why the U.S. must fully invest in both child care and preschool, this blog focuses on how high-quality early learning and care create tremendous economic benefits in the form of increased employment and higher earnings, both for parents in the short term and children in the future.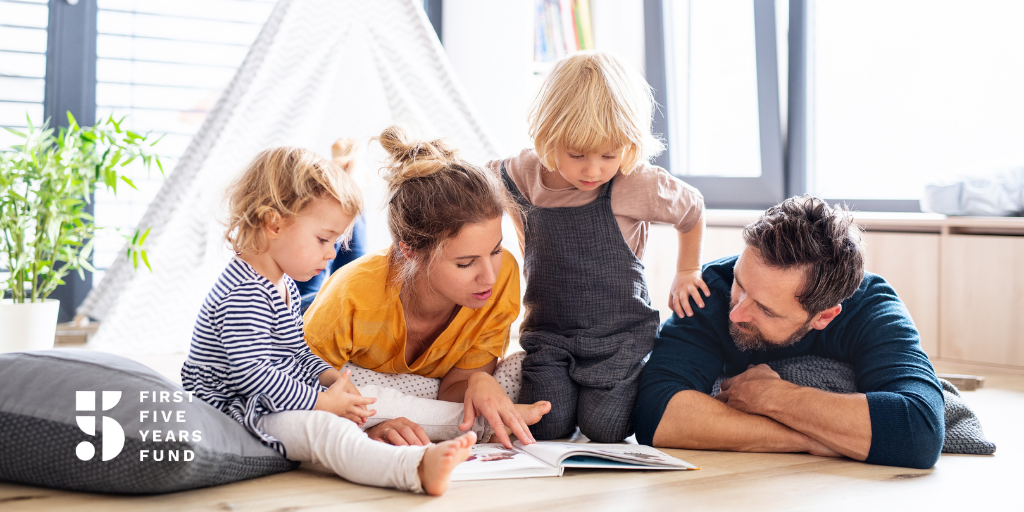 Child Care and Preschool: Increase Parents Employment and Earnings
When children have access to high-quality child care and preschool, parents are able to go to work knowing their child is in a safe and nurturing environment. The prohibitively high costs and lack of access to child care in this nation often force parents to make a difficult choice: work and pay a high percentage of income on child care, or forgo work and stay at home to provide care. The historic investments in child care and preschool proposed in the Build Back Better Act would change the calculus for families. Instead, child care and preschool policies would allow families to work, gain economic stability, and improve earnings, which, in turn, can increase the resources available to children. These resources cycle back and provide long-term family and societal cost savings- both by contributing to further improvements in child development and wellbeing, as well as decreased spending on social services. The current lack of access to high-quality affordable care also has consequential economic implications on workforce productivity and revenue. One study found a $57 billion annual cost to the economy due to child-care-related lost earnings, productivity, and revenue, including nearly $13 billion that employers shoulder due to workers' inability to access high-quality, affordable care.
Investing in policies that support parents into the workforce is paramount to boosting the economy, especially after the detrimental effects of COVID-19. However, it is critical to note that mothers are disproportionately negatively affected by the lack of high-quality early learning options. Throughout the COVID-19 pandemic, mothers were more likely to stay home and provide caregiving, and today, women's labor force participation rate is 57.1%, the lowest it has been since October 1988. Therefore, supporting women's labor force participation is especially pertinent. A significant contributor to these low rates is the lack of high-quality, affordable child care, as well as the significant child care disruptions that occurred as a result of COVID-19.  A new study finds that high-quality, affordable child care for all could be a solution to low women's labor force participation. The study reports that such investments to guarantee child care for all would increase the number of women with young children working full-time/full-year by about 17%, and by about 31% for women without a college degree.
With the ability to return to work without worrying about the cost of child care, women are able to advance their careers. Additionally, policies within the Build Back Better Act increase take-home pay for mothers as they reduce the 'motherhood earnings penalty' by one-third, from 15% of a mother's annual earnings to 10%, and result in a combined increase of $24 billion in annual earnings among mothers with young children. Economic analysis shows that as women's labor force increases, so does U.S. GDP. Therefore, investing in child care and preschool will spur stronger maternal workforce participation, and closing the gender employment gap will boost productivity and catalyze a thriving economy. 
Child Care and Preschool: An Investment in the Future Workforce
The child care and Pre-K programs created through the Build Back Better Act impact children in the long term by setting them up for success. Today's young children are our nation's future workforce. Investing early in children is key to accelerating economic growth as well as to establishing a stable, well-educated workforce. Population data shows that children currently compose a smaller share of the country's population than in previous decades. From 1960- 2020, the number of children in the U.S. decreased by 15.4%. Taken together with the prediction that the working-age population will grow by only 1.8% between 2020-2030 while the senior population will simultaneously grow 30.5%, there is a clear correlation in that the current generation of young children, which has shrunk over time, will have a much larger senior population relying on them to fuel the economy when they reach working-age. Now, perhaps more than ever, is the time to invest strategically in evidence-based policies to ensure a thriving, prepared workforce. 
The HighScope Perry preschool experiment showed that children who attended high-quality preschool programs had 34% higher basic achievement at age 14, 17% more graduated high school, 14% more were employed at age 40, and by the age of 40 their annual income was 20% higher than similar children who did not participate. Increased graduation rates and employment, as well as higher annual income, means that children who attend high-quality early learning programs have more economic independence later in life. This can translate into better physical and mental health and increased civic engagement. Combined, these all hold promising economic benefits to increase the vitality of the nation's economy. 
Taken together, it is clear that investing in child care and preschool creates multigenerational impacts that can dually help parents increase their employment and income and set up the future workforce for success. Early investment helps to mitigate expensive downstream social services costs by empowering families with increased economic stability, which has immediate beneficial impacts on children and families. These impacts help the U.S. boost economic growth, which is especially necessary in the midst of COVID-19 recovery.
Subscribe to FFYF First Look
Every morning, FFYF reports on the latest child care & early learning news from across the country. Subscribe and take 5 minutes to know what's happening in early childhood education.