Economic Data Underscores the Need for Significant, Sustained Investment in Child Care and Early Learning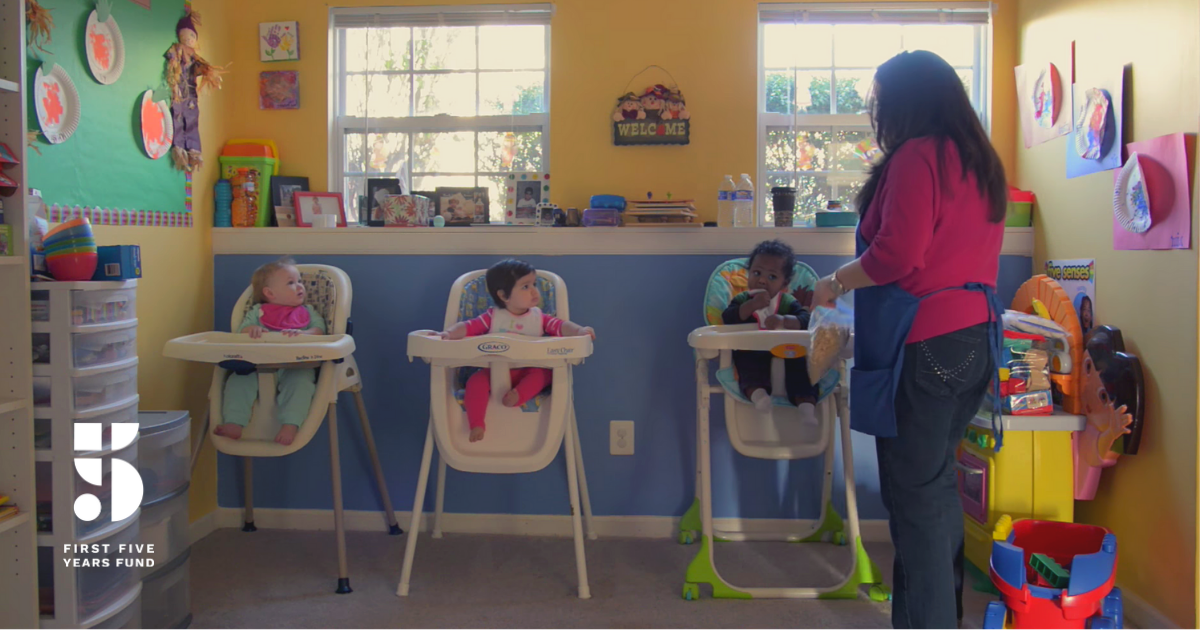 As Congress moves closer to consideration of the child care and early learning proposals in President Biden's Build Back Better plan, it is important to understand the economic impacts of child care on American families and the realities facing child care providers and early educators.
The Build Back Better agenda includes a $225 billion investment to address the child care needs of families and providers, $200 billion to expand voluntary preschool access to all 3- and 4-year-olds, and a permanent extension of recent improvements from the American Rescue Plan to various tax credits, including to the Child and Dependent Care Tax Credit (CDCTC), among other provisions to help working parents and young children. These investments and tax credits reinforce the benefits of a strong mixed delivery system that prioritizes parent choice, both in whether to utilize non-parental care, but also in determining the type and setting of care that best meets their needs.
In comparison to other elements of the Build Back Better plan, these investments would almost immediately help to alleviate the cost pressures felt by American families and child care providers.
Child Care Costs Have Increased Nearly Twice As Fast As Other Family Expenses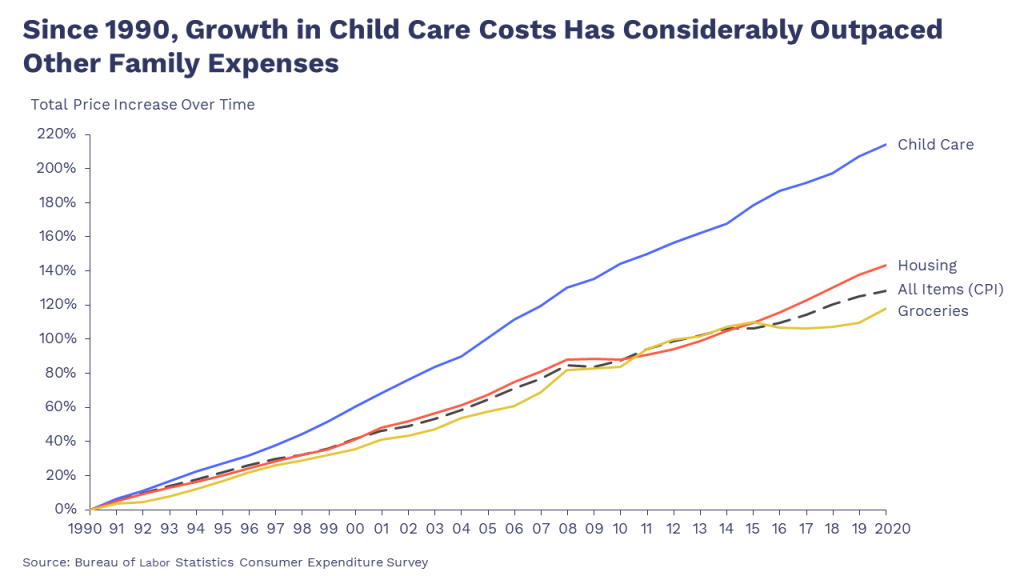 Since 1990, child care costs have risen 214 percent, according to the Bureau of Labor Statistics (BLS) Consumer Price Index analysis, while the average family income has increased by 143 percent. Meanwhile the cost of other major expenses for consumers, like housing and groceries, have risen much more slowly. Unlike other industries, there is no market-based solution to America's child care crisis. Providers can't charge families more because prices are already higher than most families can afford. And because child care for infants, toddlers, and preschoolers is a specialized, labor-intensive service to provide, there is no outsourcing or automating this work.
Americans Pay More for Child Care than Other Countries
Compared to parents in other highly developed countries, parents in the United States pay a higher share of their income for child care, according to the Organisation for Economic Co-operation and Development (OECD). In fact, the U.S. is tied for the highest share of net child care costs.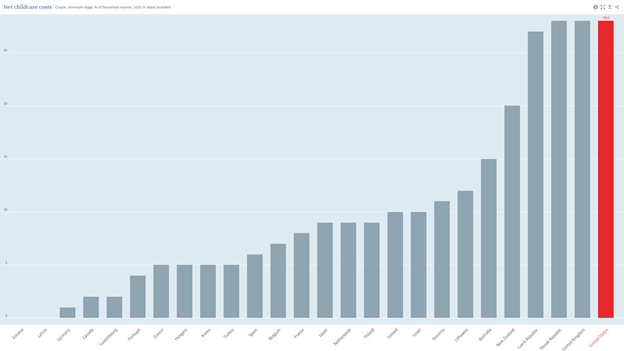 Wages for Child Care Workers Remain Low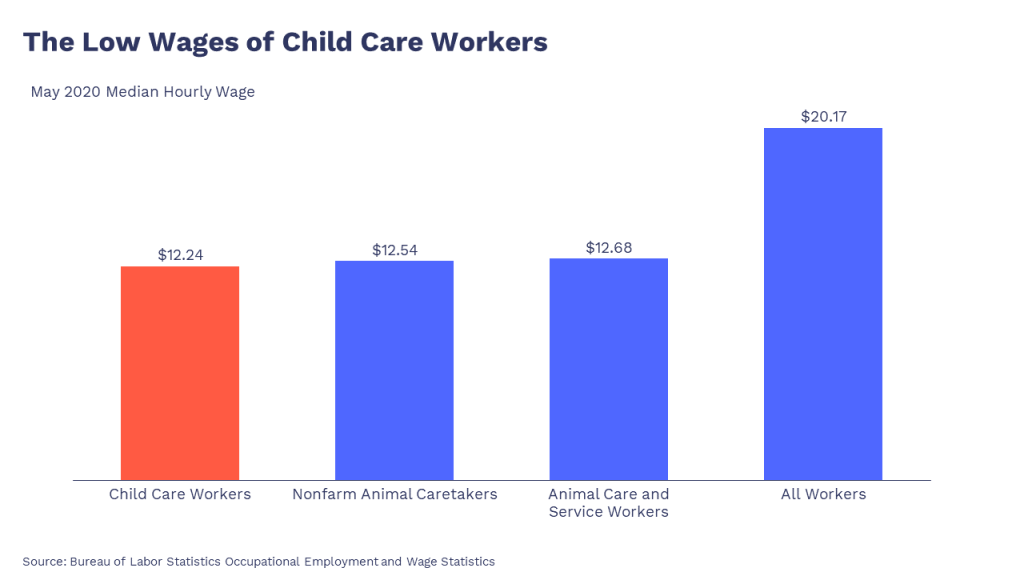 According to data collected by the BLS, the median pay for child care workers was $12.24 per hour in 2020. This low wage contributes to high turnover and leads to lower quality care. Ultimately, the existing structure of America's child care market itself is unsustainable and is what leads to low wages for early educators. Child care is an expensive, labor-intensive service to provide. Yet providers can only charge what families in their area can afford to pay, so wages remain low for the business to remain solvent.
Subscribe to FFYF First Look
Every morning, FFYF reports on the latest child care & early learning news from across the country. Subscribe and take 5 minutes to know what's happening in early childhood education.