The Build Back Better Act Would Reach 16X More Children with Child Care Assistance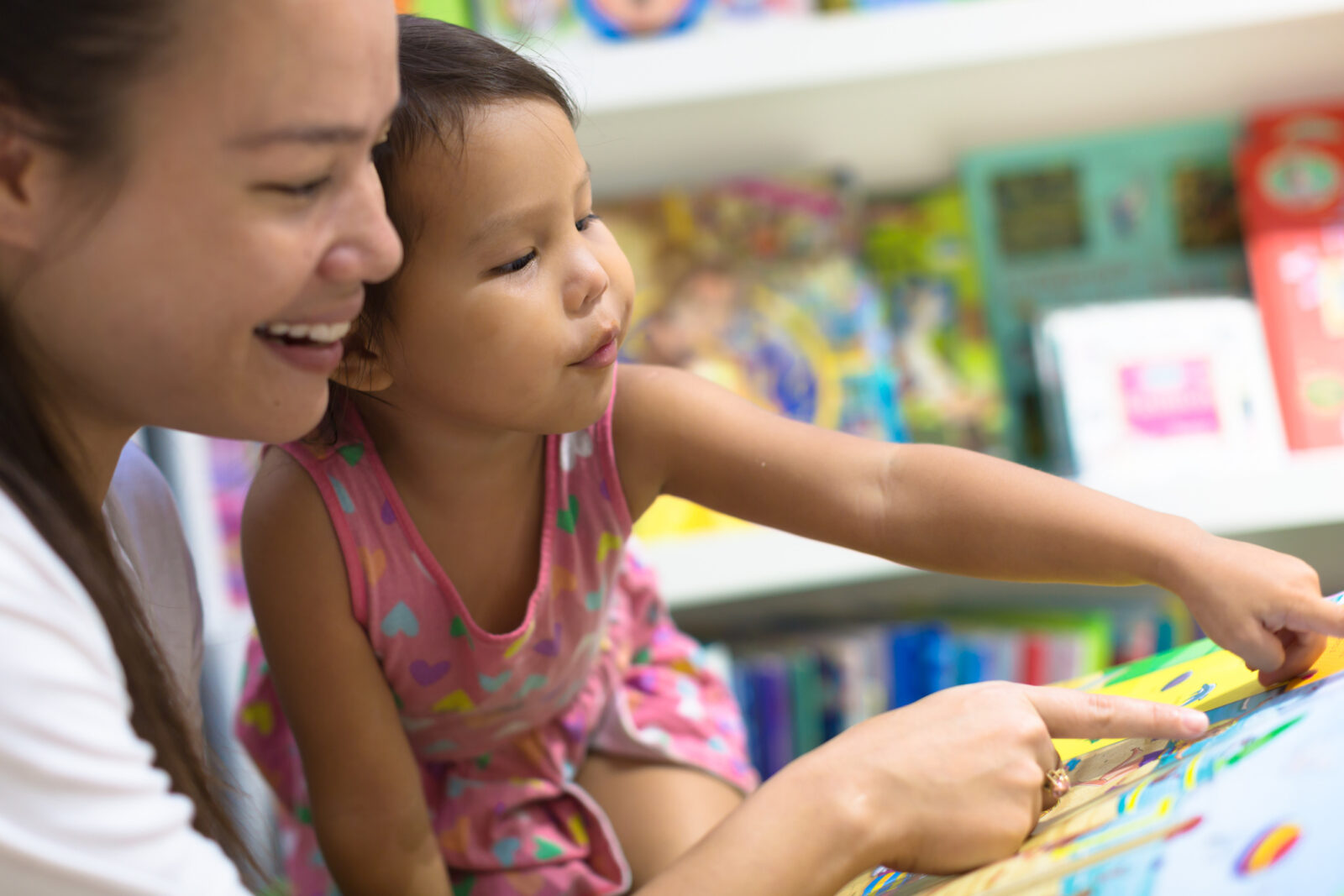 A new analysis from the Center for American Progress shows that the Build Back Better Act will ensure child care assistance for 16 times as many young children as under current law. For decades, the United States has underinvested in young children and currently only spends 0.5% of its gross domestic product (GDP) on early care and education, far less than other Organisation for Economic Cooperation and Development (OECD) countries. This chronic underinvestment has real impacts on the availability, affordability, and quality of child care for families, in addition to long-term national, social, and economic impacts.
Extensive academic research concludes that investments in high-quality early education have widespread benefits including improving children's healthy development and supporting their school readiness, providing parents increased job and overall economic stability, and stimulating the American economy. The Center for American Progress found that under current law, only 1 in 9 eligible children under the age of 6 received child care subsidies in 2019. In some states, as few as 5.7% of eligible children received subsidies. These bleak statistics indicate far too few families have access to the critical resources necessary for the healthy education and development of their young children.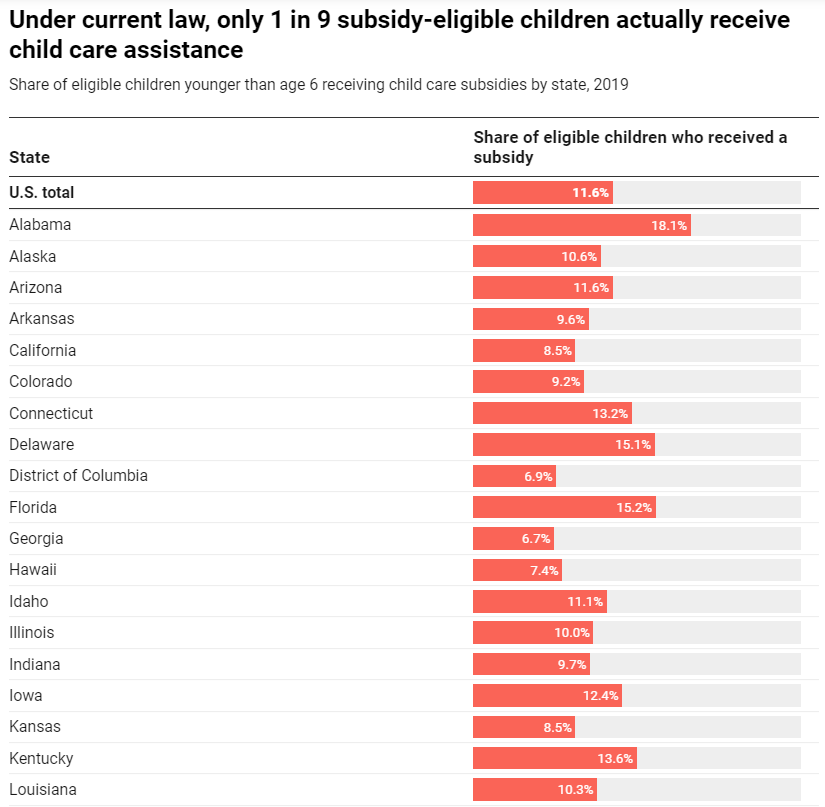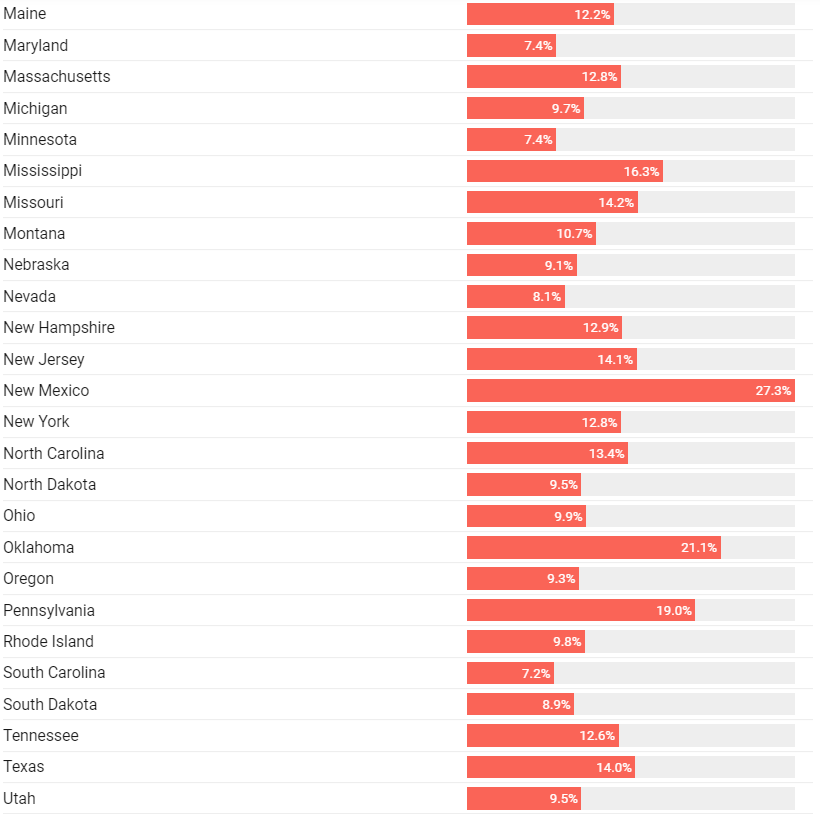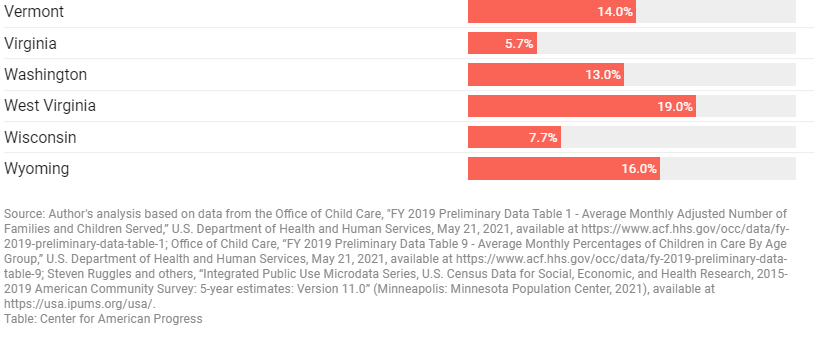 According to an analysis by the Center for American Progress, the Build Back Better Act includes provisions to address these longstanding policy problems by increasing eligibility and guaranteeing child care assistance to 93% of working families. The Act would subsidize childcare for more than 13 million children under the age of 6, which represents a 16- fold increase in child care assistance by 2025. 16 states would see an increase of over 20-fold and many states would see even larger increases, such as Virginia, which would see 33.2 times as many children receive a child care subsidy under the Build Back Better Act.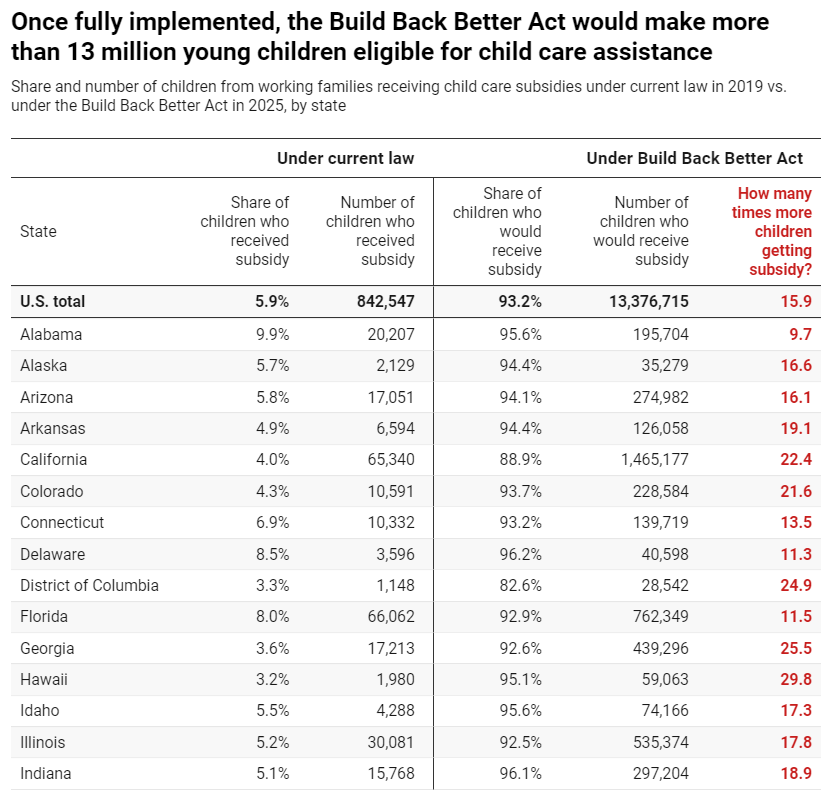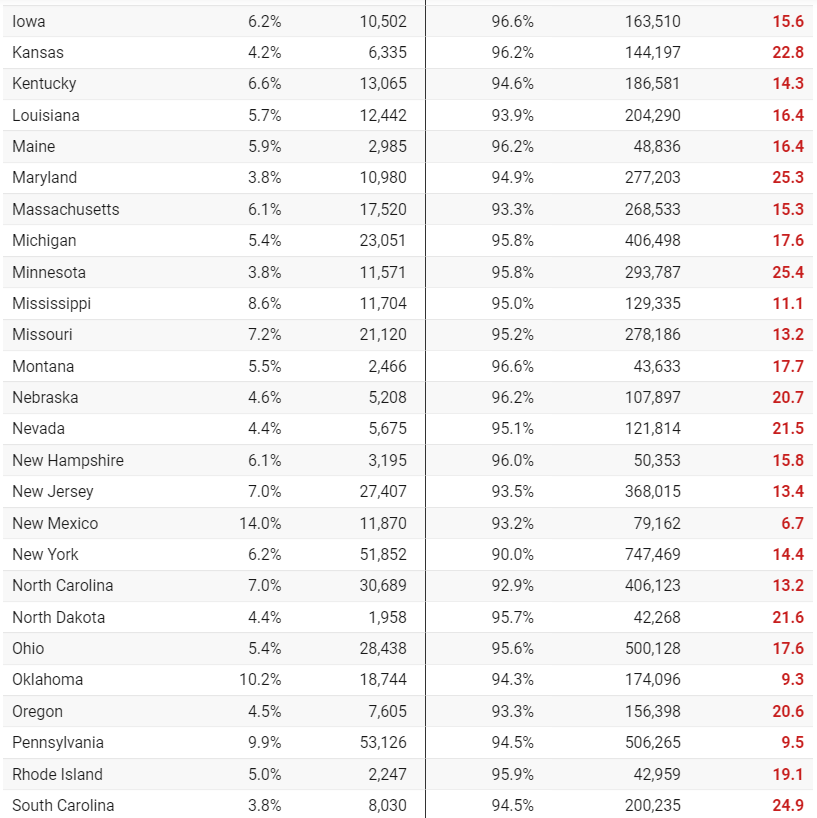 Click here to read the full article and view state-by-state data.
Subscribe to FFYF First Look
Every morning, FFYF reports on the latest child care & early learning news from across the country. Subscribe and take 5 minutes to know what's happening in early childhood education.