The Child Care Crisis: Why the Status Quo is Failing Families, Early Educators, and our Economy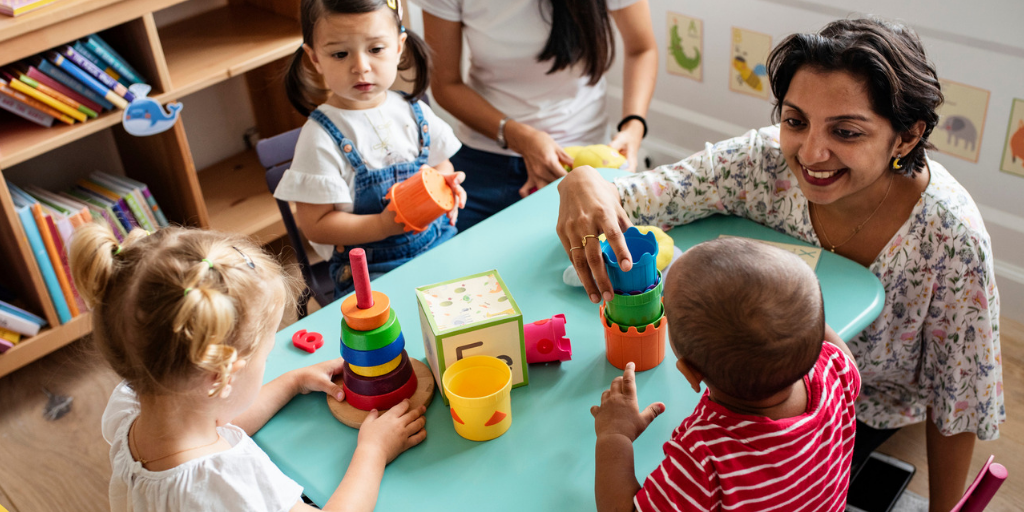 Now is the time to support children and families by ensuring affordable, quality early care and education options.
Finding and affording quality child care and early learning options shouldn't be the reason parents choose not to work. Yet for years, the high cost of quality care and the limited supply across the country have created insurmountable financial challenges for too many families. The COVID-19 pandemic has pushed both parents and the child care sector to the brink, exacerbating longstanding challenges of supply and demand, while also placing a spotlight on the essential role child care providers play in supporting families, businesses, and our economy. Two years into the pandemic, federal relief funding is offering a critical lifeline to providers and families, preventing the total collapse of the child care market.
However, this short term funding will not address the fundamental flaws in America's unsustainable, patchwork approach to child care, which will continue to plague our country long after the pandemic has ended.

Without question, child care is an integral pillar to supporting a robust economy and our children's long-term success. Our top priority must be building a stable early learning system that ensures every parent can find and afford quality child care and pre-K options that meet their needs – ensuring children, parents, and our economy can thrive.
Subscribe to FFYF First Look
Every morning, FFYF reports on the latest child care & early learning news from across the country. Subscribe and take 5 minutes to know what's happening in early childhood education.