New Report from Wells Fargo: America's Economy Relies on Child Care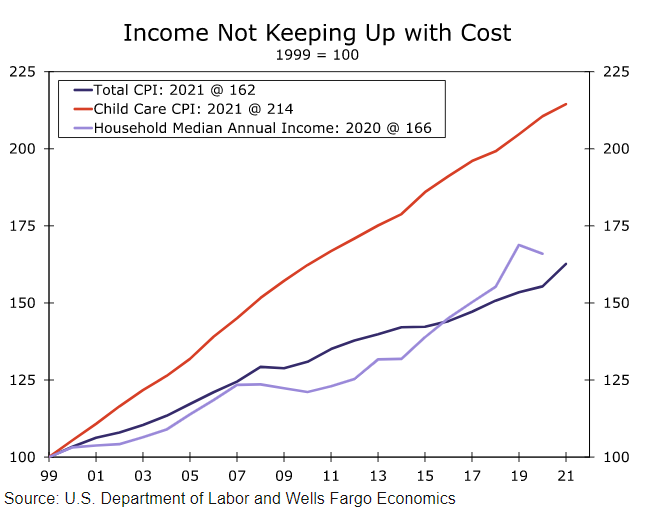 Employers are currently struggling to hire workers while workers – particularly women – are struggling to rejoin the workforce. Why? In large part because working mothers are dependent on child care to be able to earn a living and the current early learning and care system is not equipped to handle the demand.
Wells Fargo economists, using labor market data, calculated that the historic drop in child care employment from pre-pandemic levels is affecting over 460,000 families nationwide—with a measurable impact on the U.S. workforce, particularly women.
Key Takeaways:
No industry is as central to working women as childcare;
The daycare industry's challenges are making hiring more difficult and expensive for all industries right now;
The core issue for the child care industry is cost, underscoring the need for significant, sustained federal investment;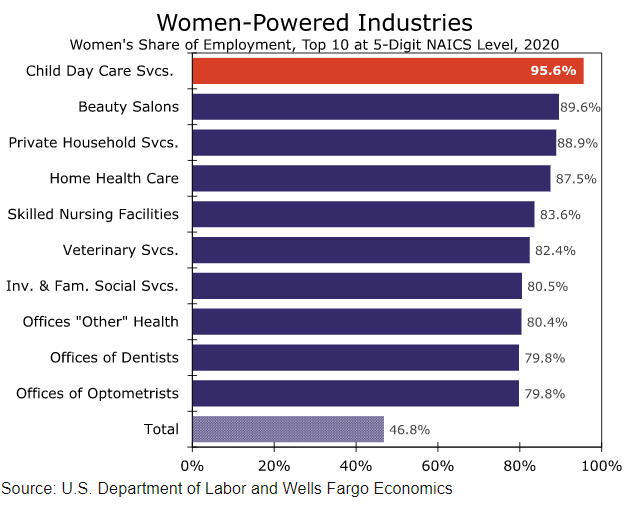 Nearly half a million families have been impacted by the nationwide child care crisis, leading many parents to earn less and others to leave the workforce altogether. This is an industry that is both powered by women and largely benefits working women who have traditionally been expected to bear the brunt of child care responsibilities.
In fact women with children under the age of 6 participate in the workforce at a rate of 66% compared to men with children in the same age group who participate at a rate of 94%. While daycare closures caused by the pandemic have certainly exacerbated this issue, working moms have faced a lack of access to quality, affordable early learning and care for decades.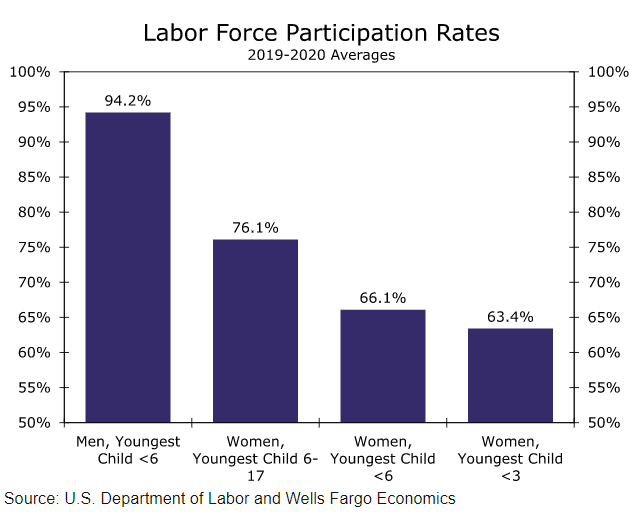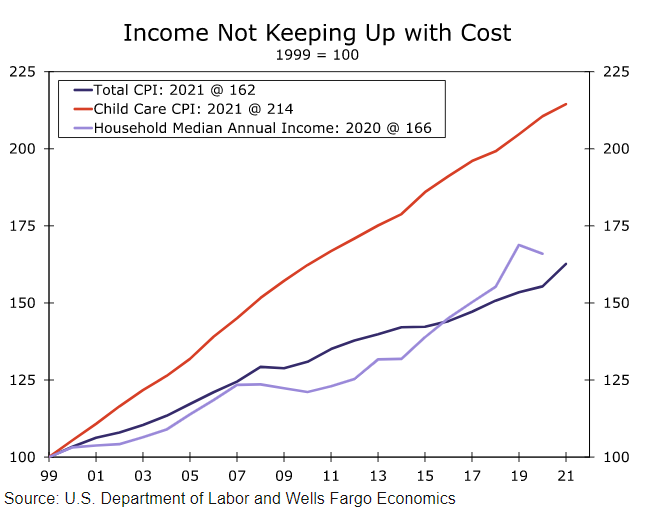 The current system is not sustainable for parents or providers as both the cost of care and the cost to provide care has risen exponentially in the past several decades. Meanwhile parents' incomes have not kept up with rising costs leading to affordable child care being out of reach for more and more families.
Without question, child care is an integral pillar to supporting a robust economy and our children's long-term success. Our top priority must be building a stable early learning system that ensures every parent can find and afford quality child care and pre-K options that meet their needs – ensuring children, parents, and our economy can thrive.
Subscribe to FFYF First Look
Every morning, FFYF reports on the latest child care & early learning news from across the country. Subscribe and take 5 minutes to know what's happening in early childhood education.