Brookings Analysis: Federal Child Care Proposal Would Help Families Struggling with Inflation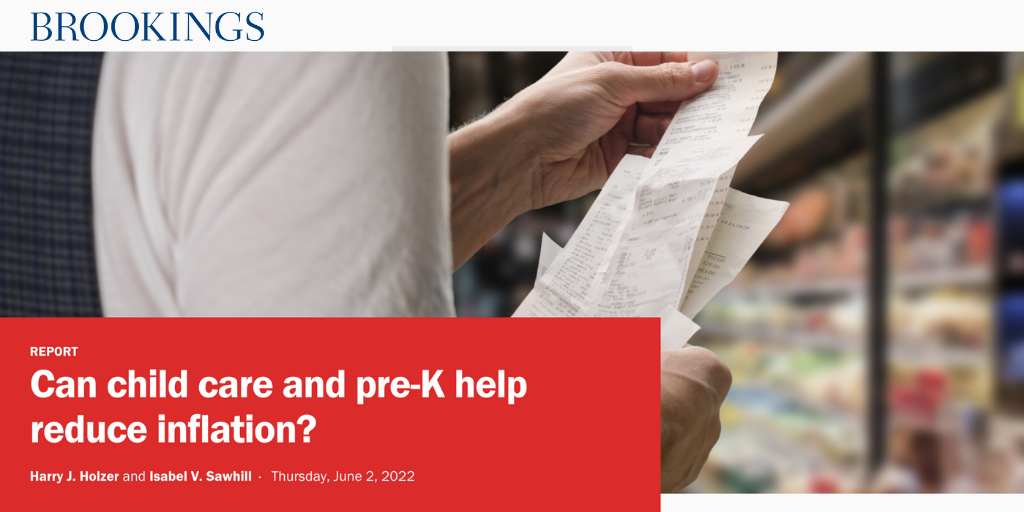 New analysis from the Brookings Institute shows that meaningful federal investment in child care and early learning will reduce the impact of inflation on working families, raise labor force participation and GDP, and improve long-term life outcomes in children.
This brief from economists Harry J. Holzer and Isabel V. Sawhill examined how federal funding to lower child care costs and increase access would help mitigate the impact inflation is having on working families, while supporting economic growth in the short- and long-term.
Researchers found that investing in early learning and care would;
increase female labor force participation and raise the nation's output and income;
have a significant impact on family budgets and well-being by reducing existing child care expenses;
spur more economic activity by increasing female employment; and
positively impact children's life trajectories.
While current inflationary pressures could have been dampened by Congress through investments in child care through legislation like the Build Back Better Act, according to the analysis, passing meaningful investments now would increase female labor force participation which took a downturn during the pandemic in large part due to child care challenges faced by working families. Allowing more parents opportunities to work would decrease the "likelihood that actual output will exceed potential and cause future inflationary pressures".
Right now, families are struggling to make ends meet due to the rising cost of daily necessities and frequently stagnant wages. Increasing access to and the affordability of child care would positively impact family budgets allowing them to "free up income for other purposes – including offsetting the effects that inflation is having on these families' budgets." Child care investments like those included in the most recent proposal from Senators Patty Murray and Tim Kaine would support the very families who need it most.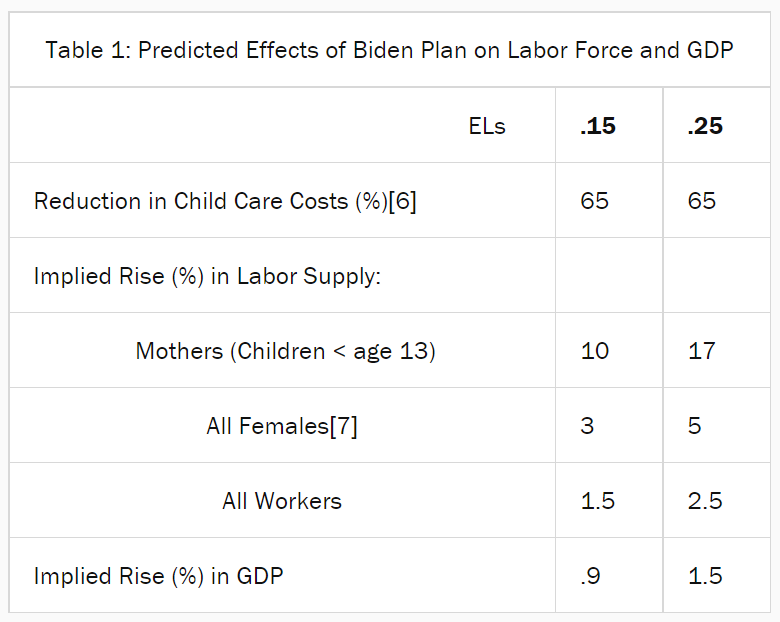 Because current prices are so high, consumers are spending less, but increasing female employment by making child care more affordable would also increase the amount of money families have to spend thereby spurring on economic activity. As the Brookings researchers stated, "The pandemic was a wake-up call on the importance of women's employment to the health of the economy and to the role of schools and child care centers in making their contributions possible".

See the full analysis from Brookings online here.
Subscribe to FFYF First Look
Every morning, FFYF reports on the latest child care & early learning news from across the country. Subscribe and take 5 minutes to know what's happening in early childhood education.