Impending Child Care Cliff Spells Disaster for Families Just Before 2024 Elections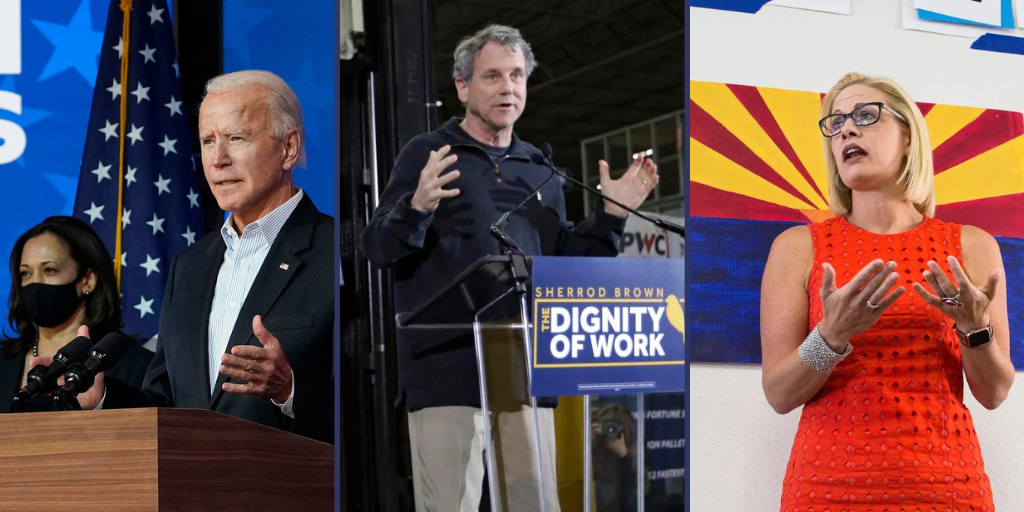 Reports suggest that negotiations on the Democrats' reconciliation package have picked up, and many expect that we could see the details of a framework in the coming weeks. While much of the chatter has focussed on the prospects of scaled-down tax, climate and health care provisions, there are efforts under way to push for the inclusion of a new streamlined child care proposal from Senators Patty Murray and Tim Kaine.
In addition to the urgent need to address pressing issues, including early learning, much attention has been paid to the political implications of action – or inaction – on reconciliation ahead of the upcoming 2022 midterm elections.
However, one thing that hasn't been getting the attention it should: the disastrous political impact of inaction on child care for incumbents up in 2024.
Federal pandemic relief funding for child care providers, which is buttressing an already-struggling child care market, runs out on September 30th, 2024 – just 36 days before Election Day.
Child care providers who have been able to offer pay raises or bonuses to recruit/retain teachers using this relief funding will have to start making some tough choices in the weeks leading up to this cliff, risking a mass exodus of highly-trained professionals leaving the field for better pay/benefits at places like Starbucks and Target. As of last month, the child care sector is still down over 100,000 jobs (10%) from Feb 2020 levels.
92% of America's child care providers who received this federal relief funding say these grants are what has kept their businesses open.
75% of providers say that the end of stabilization grants will be devastating to their programs.
Even with the relief provided by the child care stabilization program, two-thirds of child care providers are experiencing a staffing shortage that affects their ability to serve families; 52% of those with staffing shortages have been forced to serve fewer children while 37% have had a longer waiting list.
Meanwhile, our recent polling shows that voters in key 2022 Senate states understand the economic necessity of addressing the child care crisis, and want Congress to act:
66% of likely voters say they would be unhappy with their member of Congress if they vote to approve a package that excludes child care. That includes 82% of Democrats, 53% of Republicans, and 66% of swing voters.
Among voters in these states, support for lowering the cost of child care rivals or exceeds prescription drug prices and climate change for inclusion in the package.
77% say that child care and early learning programs are a good investment of taxpayers' money. Even 65% of those who say federal spending is too high believe child care to be a good investment.
77% also agree that their community would benefit from child care being more available and affordable. That includes 85% of urban residents, 76% of suburban residents, and 75% of those in small town and rural areas.
73% agree that more available and affordable child care will help the economy recover from the pandemic by helping people get back to work.
There are a million reasons why Congress must act now to invest in America's child care system. Politically speaking, the promise of thousands of working parents losing their child care a few weeks before an election seems like something 2024 incumbents would want to avoid.
Subscribe to FFYF First Look
Every morning, FFYF reports on the latest child care & early learning news from across the country. Subscribe and take 5 minutes to know what's happening in early childhood education.