NIEER Report Shows Importance of Including Family Child Care Programs in Publicly-Funded Pre-K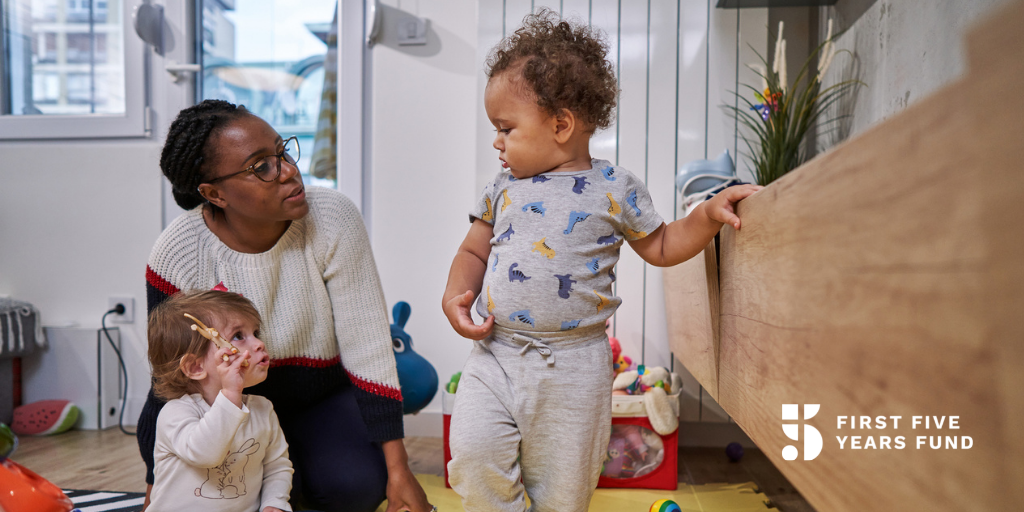 The National Institute for Early Education Research (NIEER) recently released "Including Family Child Care (FCC) Programs in Publicly-Funded Pre-K: Conditions for Success", a report demonstrating the benefits of including family child care (FCC) homes in publicly funded pre-K in order to increase access for more children, provide care in settings that work for a diversity of families, and address the declines in listed FCC educators over the past decade.
Despite the widely documented benefits of pre-K, only 39% of 4-year-olds and 14% of 3-year-olds were enrolled in publicly-funded programs (such as state-funded pre-K, special education, or Head Start) in the 2020-2021 school year. State-funded pre-K is offered in mixed-delivery settings in most states, meaning that children are served in a variety of settings, including public schools, child care centers, Head Start, and private schools. Recently, decision-makers and advocates are proposing increasing enrollment slots in other care settings, such as in FCC homes, as a strategy to allow more young children to access pre-K.
FCC offers unique strengths to the pre-K context that may be able to increase enrollment in pre-K and meet the care needs and preferences of more families, including:
FCC is a preferred care option for many families, particularly those who have less access to pre-K. In 2019, nearly 5.2 million home-based providers cared for children ages 12 and younger in their home. Research indicates that low-income families, parents who work nonstandard hours, and ethnic and racial minorities are more likely to use home-based care.
FCC offers a specialized type of environment families may prefer. Families may choose FCC for a number of reasons: it offers a more family-like setting, where siblings of mixed-ages can receive care in a home setting; there are smaller numbers of children; and FCC providers live and work in their community. Given trust is a significant factor that affects parents' decisions in selecting a child care setting, parents may prefer FCC providers who share their culture, language, and child-rearing practices. Families of children with specialized needs may prefer smaller group sizes and a familiar home environment. Providing high-quality pre-K in FCC homes represents one way to meet the needs of families who have largely been left out of publicly-funded pre-K.
The number of FCC providers has been declining. Between 2012 and 2019, the number of listed FCC providers fell by 25%. Supporting these programs in providing publicly funded pre-K could help address the decline in FCC and support these providers.
NIEER reports that 44 states and D.C. operated 62 state-funded pre-K programs during the 2019-2020 school year. 29 of these programs in 24 states allowed FCC to receive state funding directly or through subcontracts. In 7 of those states, there were no FCC educators enrolled in the pre-K program, and of the remaining programs, most served less than 1% of preschool children in FCC homes. Even within states where FCC participation in pre-K is allowed, few children are served. In fact, no preschool children are served in FCC homes in nearly one-third of states that allow FCC participation in pre-K.
If states provide the proper structures and supports for FCC educators and families, including FCC in publicly-funded pre-K may provide opportunities to address issues such as workforce capacity and linguistic and cultural responsiveness.
To help guide the development of FCC-specific pre-K program quality standards as some states consider moving towards inclusion or expansion of FCC in state-funded programs, NIEER produced 9 conditions for success for including FCC in public pre-K programs. NIEER notes that each condition for success includes a research-based rationale and considerations of what may affect future implementation.
This report highlights an opportunity to expand access for FCC in order to meaningfully meet the early care and education needs of a diversity of families.
Read the full report here.
Subscribe to FFYF First Look
Every morning, FFYF reports on the latest child care & early learning news from across the country. Subscribe and take 5 minutes to know what's happening in early childhood education.