Stanford Study: One in Four Child Care Workers Reports Difficulty Affording Housing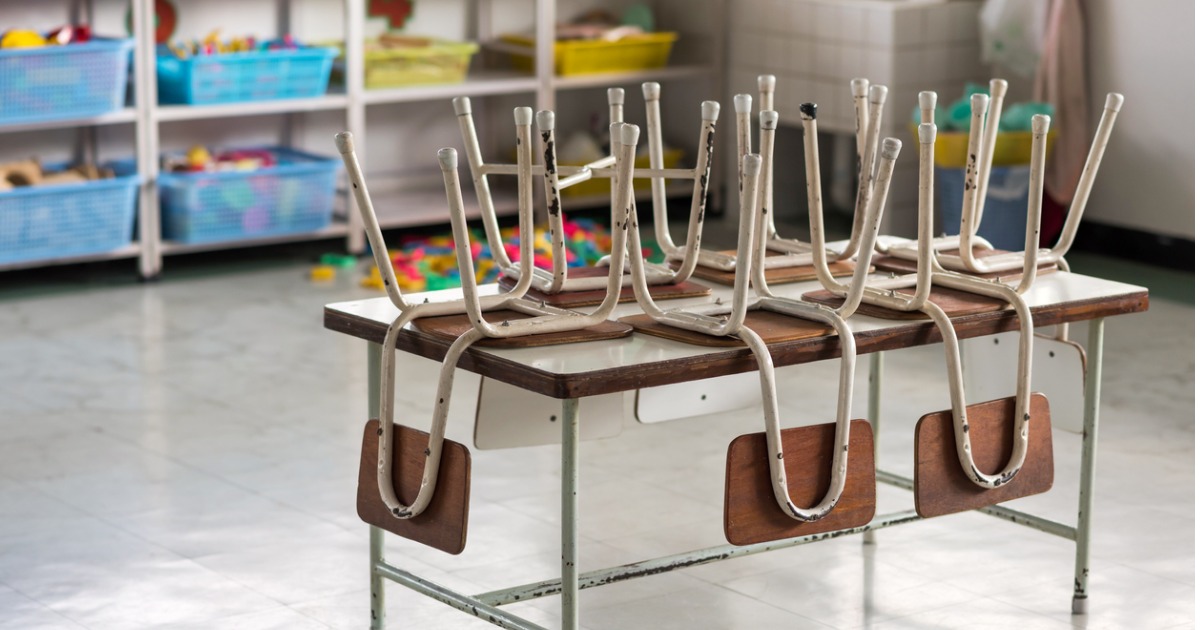 With many of our nation's early educators trying to survive on poverty-level salaries, a new Stanford study has found that one out of every four child care workers experiences difficulties affording housing – whether they rent or own their home. Earlier studies have found that 31.2% of a million child care workers – 1 out of every 3 – experience food insecurity. This rate of food insecurity is anywhere from 8 to 20 percentage points higher than the national average.
FFYF Executive Director Sarah Rittling released the following statement:
"It's amost impossible to put a price tag on what child care educators do. But the wages our nation's care providers receiv for doing one of the most challenging jobs are some of the lowest in the country, and simply not enough to survive on. It's no surprise the child care industry is struggling to retain a workforce. If Congress doesn't invest more in child care, we will see more care workers leaving so they can provide for themselves and their families, making care even more difficult to find."
The report found:
Forty-two percent of providers reported being somewhat or very worried about not being able to pay their rent or mortgage in full.
One-third of providers were somewhat or very worried about being evicted from their homes.
From a Michigan child care worker: "I shouldn't be destitute or homeless which is what will happen to me in maybe six months when I run out of money completely. I'm scared of my future."
Some important number:
The average hourly wage for a child care professional in a center is $13.22 an hour. This is lower than almost any other occupation, and wages fall below the living wage in most states.
The child care sector is still down approximately 60,000 jobs from pre-pandemic levels, leaving families with an even smaller supply of care even as nearly all other sectors have completely recovered. Positions at Target or Trader Joe's now often pay more than jobs in child-care programs in many parts of the country, with better benefits and working hours. As a result, many providers are forced to close classrooms due to staffing shortages, or close their doors altogether, further limiting the supply of care options for parents.
Low wages translate into high levels of poverty among educators, ranging, from 10.9 percent in Virginia to 34.4 percent in Florida. Meanwhile, poverty rates for K-8 teachers range from 0.8 percent in Virginia to 5.9 percent in Florida.
The Path Forward: To keep early educators in the workforce, Congress must prioritize robust, bipartisan funding for programs that will increase compensation and benefits, like the Child Care Development Block Grant. Child care is an expensive, labor-intensive service to provide, meaning that even when parents are paying as much as their mortgage, the sky-high price tag fails to cover the cost of providing high-quality, safe, and reliable child care. Providers can't charge families more because prices are already higher than most families can afford. That results in low-wages and minimal benefits for staff and high departure from the workforce for better paying, less intensive jobs, forcing providers to accept less kids and charge higher wages, or close their doors entirely.
Subscribe to FFYF First Look
Every morning, FFYF reports on the latest child care & early learning news from across the country. Subscribe and take 5 minutes to know what's happening in early childhood education.