New Report Highlights Barriers to Child Care Assistance for Latinx Families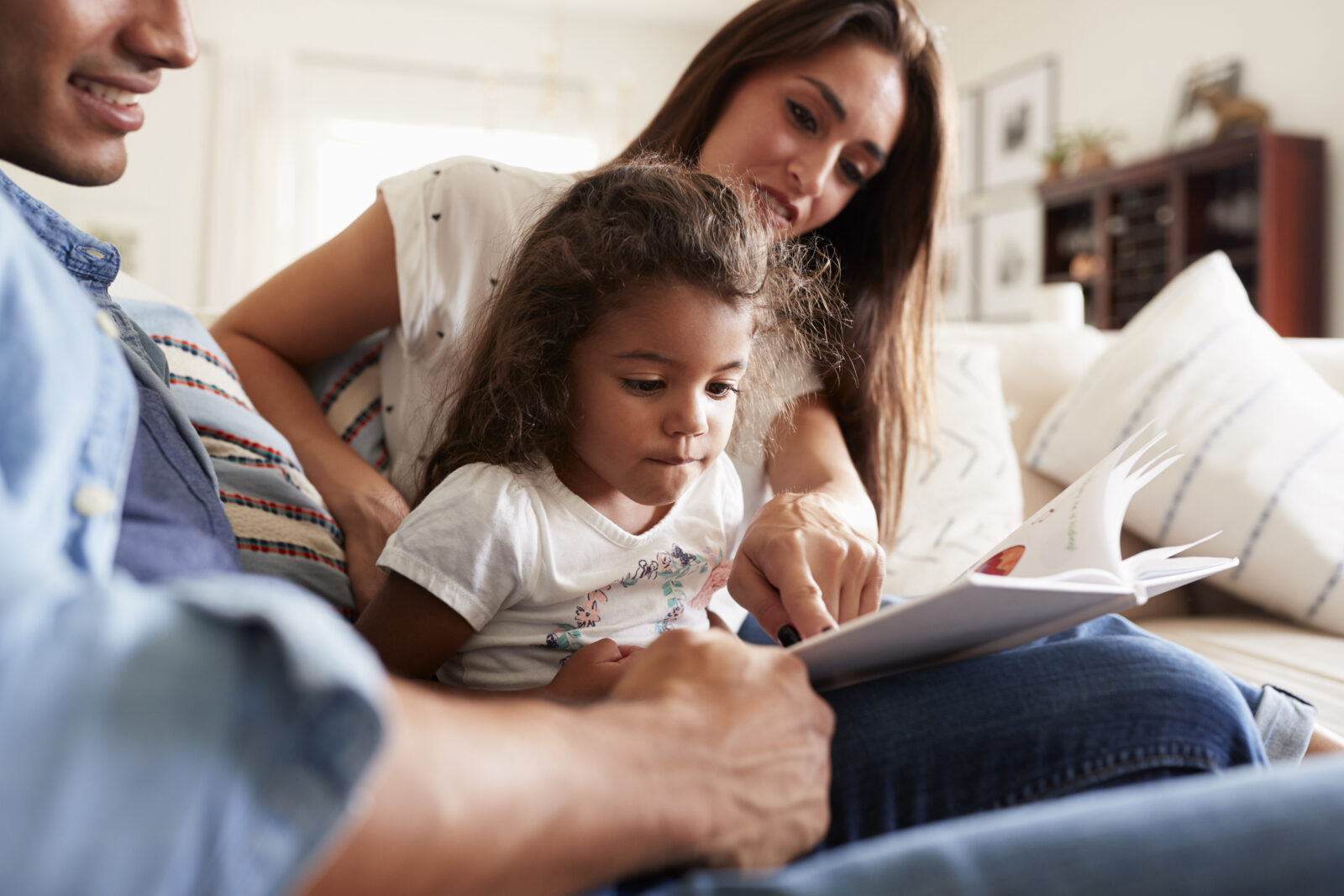 Brief highlights child care subsidy staff perspectives on policy implementation practices and effective outreach with latinx families in California.
Latinx* children make up approximately 35% of those eligible for subsidized child care, but just 20% of the population served. This is because the Child Care and Development Block Grant (CCDBG) serves only a fraction (16%) of eligible children and an even smaller proportion of eligible Latinx children relative to eligible children from other racial and ethnic backgrounds. This is likely for a variety of reasons, such as administrative and enrollment burdens, unaffordable co-payments, and a lack of available care that meets their needs (cultural, linguistic, program hours, etc.), among others.
With this understanding, how are the staff who administer the subsidy program implementing it? What challenges are they facing? And what are some ways advocates at the federal and state level can work to reduce barriers for young Latinx children to access quality child care? These are just some of the questions answered in a new report from the National Research Center on Hispanic Children & Families, which provides an on-the-ground perspective of families' access to child care subsidies in California. The brief identifies areas of potential administrative burden for Latinx parents seeking child care assistance, as well as strategies used to help Latinx families learn about, apply for, and receive benefits including considerable cultural and linguistic capacity among agency staff to serve Spanish-speaking applicants and the use of relationship-based methods to connect with Latinx families.
The study, which is part of a larger multi-state study of Child Care and Development Fund (CCDF) access for Latinx families, surveyed on-the-ground community-level staff involved in subsidized child care implementation and family interactions in the spring of 2022. The insights from staff can help to identify burdens and inequities, as well as inform federal and state efforts to improve services for young children and their families.
Key Findings
Consistency in Eligibility and Documentation Policies
Most subsidy staff surveyed aligned with California state policy regarding activities that qualify families for child care assistance and required documentation, ensuring consistency for families in the information they receive.
However, the highest levels of uncertainty or disagreement were for English as a Second Language (ESL) classes and activities related to TANF income assistance, as more than 1 in 5 staff did not know or did not consider these to be eligible activities. Additionally, nearly 40% of staff identified SNAP-related activities as qualifying even though they are not, according to state policy.
Staff Identified Challenges that Latinx Families Face in Documentation
The survey found that subsidy workers generally agreed on the types of documents families must provide to apply. Most reported collecting documentation related to income and work hour verification, household address and membership, parent/guardian relationship to child, and child birth certificates.
Most subsidy staff reported that they do not collect additional documents, such as citizenship status documentation, Social Security numbers, or adult birth certificates. However, there was less consistency in staff responses about whether families are required to provide a valid driver's license/state ID and documentation of assets.
Many surveyed subsidy staff also reported challenges they perceived—or had experienced—related to collecting documentation from families. More than half of staff report that work-hour and income verification documents are challenging for families to provide, and relatively more challenging for Latinx than non-Latinx families. Collecting and keeping documents from multiple jobs, especially informal and irregular job arrangements, is particularly challenging and burdensome for people who work non-standard, irregular hours, which is common among low-income Latinx workers.
Language Accessibility
Accessing child care subsidies may be more challenging for individuals who do not speak English or for whom it is a second language. Ensuring program information is available in multiple languages, as well as having staff or interpreter/translation services available is critical to ensure all families can navigate the application process and communicate effectively with program administrators.
Over half of surveyed staff in California self-identified as Hispanic, Latino, Latina, or Latinx and are fluent Spanish speakers, and 60 percent reported being first or second-generation immigrants. Staff have a deep understanding of the immigrant experience, but accessibility to program materials and interpreter/translation services in Indigenous languages is limited. Only 12% of staff described on-site and/or phone translation or interpreter services in Indigenous languages as very accessible to families.
Community Engagement
Gaining insight into the primary ways that Latinx families find information about child care subsidy programs can support subsidy offices and workers in effectively employing these strategies to make child care more accessible for families.
Local subsidy staff reported engaging in various outreach activities and relationship-based methods to connect Latinx families with child care subsidies, and emphasized the importance of community partnerships. More than 60% of those surveyed reported having a community partnership to help them connect Latinx families to subsidies and 70% reported having a community partnership to help them connect Latinx families to other services.
Recommendations for Improvement
The process of applying for child care subsidies can be burdensome and may discourage and/or make it difficult for families to participate. The study pointed towards several policy and practice actions that can reduce barriers for eligible Latinx families to access subsidized child care, including:
More Representative Documentation

Employment and income verification/documentation should better reflect the diverse work conditions of parents, including irregular schedules, multiple jobs, and undocumented pay, to reduce administrative burdens. Simplifying or modifying employment and income documentation requirements to better reflect the realities of many jobs, particularly those disproportionately held by Latinx parents, would help to reduce the complexity of the application and certification process.

Robust Guidance and Training for Subsidy Workers

Subsidy workers need clear guidance and training to clarify eligibility and documentation requirements to ensure potential applicants are well-informed. Collecting unnecessary documents, such as driver's licenses, should be discouraged when not required.

A Diverse Workforce

Building a diverse social service workforce that reflects the cultural and linguistic backgrounds of Latinx families is vital to promoting greater access to child care subsidies. This includes better communication with Latinx families who speak Indigenous languages.

Community Partnerships

Local staff communicated that in-person and relationship-based communication methods may be more helpful for connecting with Latinx families than online sources of information. Subsidy offices should strategically partner with community organizations to connect with Latinx families and share relevant program information. This can enhance outreach efforts and improve information dissemination.

Learn more and read the full brief here.
*Latinx is a term used to describe people who are of or relate to Latin American origin or descent.
Subscribe to FFYF First Look
Every morning, FFYF reports on the latest child care & early learning news from across the country. Subscribe and take 5 minutes to know what's happening in early childhood education.