ZERO TO THREE Releases State of Babies 2023 Yearbook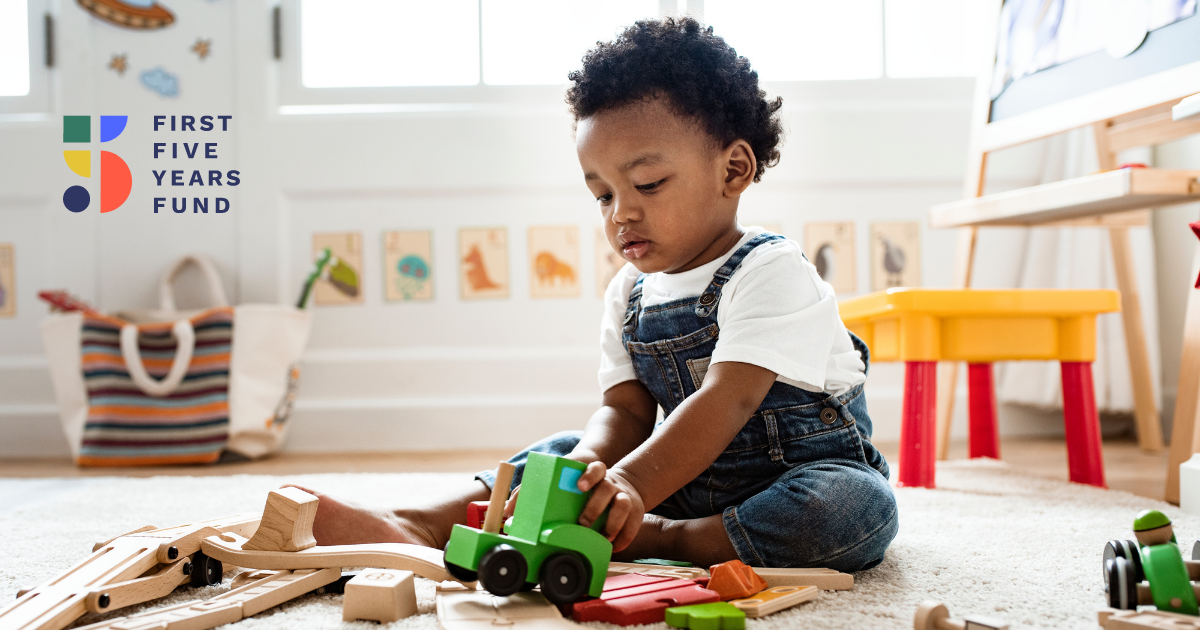 ZERO TO THREE recently released the State of Babies Yearbook: 2023, an in-depth report on how state and federal policies have impacted the lives of families and their young babies.
The report provides a comprehensive look at the 11 million babies nationwide and acts as a blueprint for transformation to put our country on the path toward a comprehensive infant-toddler agenda.
The Yearbook provides a profile of each state, the District of Columbia, and Puerto Rico's performance on key indicators in five urgent policy areas to ensure a strong foundation: maternal health, infant and early childhood mental health, child care, housing, and economic security. As in previous editions, the Yearbook uses key indicators to rank states in four GROW tiers—Getting Started, Reaching Forward, Improving Outcomes, and Working Effectively—based on how babies are faring and the presence of responsive policies. These rankings, together with the state profiles, help compare progress across states.
The Yearbook includes a robust section on positive early learning experiences, and data reveals that child care continues to pose substantial challenges for families, encompassing issues such as affordability, accessibility, and quality. Additionally, early childhood educators receive inadequate compensation and face excessive stress. These factors collectively hinder the ability of infants and toddlers to access quality early care and education, while also exacerbating stress and economic instability among families, particularly families of color, those in rural areas, and those with low incomes.
Key Findings from the State of Babies Yearbook: 2023
Positive Early Learning Experiences
Child Care Unaffordability: The Yearbook data indicate that child care remains unaffordable in every state across the country, with the cost of infant care ranging from 7.3% of a married family's income in Mississippi to 16.7% in California.
Difficulty Finding Child Care: RAPID survey data reveal that during every month from January 2022 to April 2023, 77% of parents looking for infant-toddler child care had difficulty finding care.
Lack of Alignment with Early Head Start (EHS) Quality: Very few states meet the EHS quality standards, which are used as the benchmark because of the program's proven ability to support early development for infants and toddlers.

Adult-child ratio requirements: 36 states and Puerto Rico met or exceeded the standard for infants. However, only 11 of these states also achieved the standard for one-year-olds, and just three states (Alaska, Connecticut, and Massachusetts), as well as Puerto Rico, achieved the standard for all infants and toddlers.
Group size requirements: 24 states met or exceeded the requirement for infants (no more than eight infants or toddlers in a group), but only five states achieved the standard for infants and toddlers up to 2 years of age, and only three states achieved the standard for all infants and toddlers.
Teacher qualifications: Only 5 states and Puerto Rico required teachers of infants and toddlers to have a credential beyond a high school diploma. The vast majority—45 states—required no credential beyond a high school diploma or equivalent. Five states required a Child Development Associate® (CDA) or equivalent state credential.
Infant-toddler professional credential: 30 states adopted an infant-toddler professional credential, a component of early childhood workforce development that recognizes providers' achievement of the specialized knowledge and skills required to provide high-quality care for babies. 
Infant and Early Childhood Mental Health
Services for Young Children with Disabilities/Developmental Delays: 

Parents reported low rates of basic developmental screening for infants and toddlers (34.2% overall), with particularly low rates for those from families with low incomes (29.5% compared with 37.3% for babies in families above low income).
6.8% of infants and toddlers receive IDEA Part C services. This ranges from 1.9% in Arkansas to 20.2% in Massachusetts. Only six states extend early intervention eligibility to children with characteristics that place them at risk for developmental concerns.

Adverse Childhood Experiences (ACEs):

18.6% of infants and toddlers have had 1 ACE and 7.2% have had 2 or more ACEs.
Approximately 9.5% to 14.2% of children from birth to 5 years old experience emotional, relational, or behavioral disturbances.

Food Insecurity:

16.9% of households with infants/toddlers experienced low or very low food security. This ranged from 3.1% in Rhode Island to 30.2% in Maine.

Access to Temporary Assistance for Needy Families (TANF):

On average, 19% of families with infants/toddlers living below 100 percent of the federal poverty line receive TANF benefits. This ranges from 2.1% in Idaho to 75.2% in California. 

Read the full report from ZERO TO THREE here to learn more about the other priorities for action, including maternal and infant health, unstable housing, and economic insecurity and poverty.
Subscribe to FFYF First Look
Every morning, FFYF reports on the latest child care & early learning news from across the country. Subscribe and take 5 minutes to know what's happening in early childhood education.