Bipartisan Lawmakers Request Funding Increase for Preschool Development Grant Program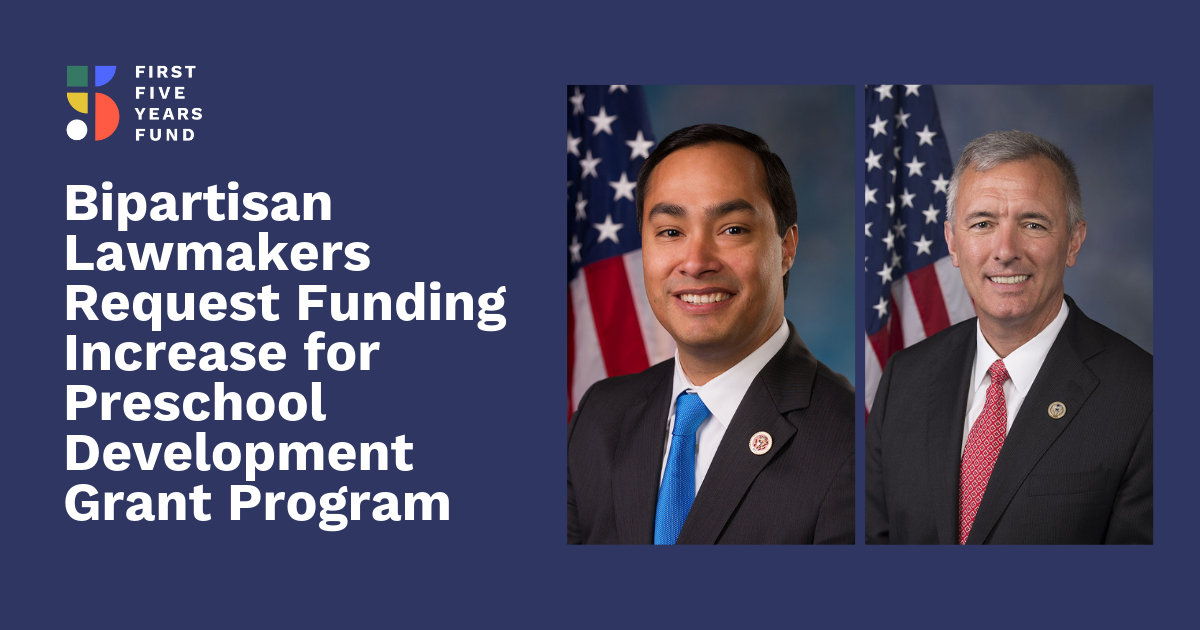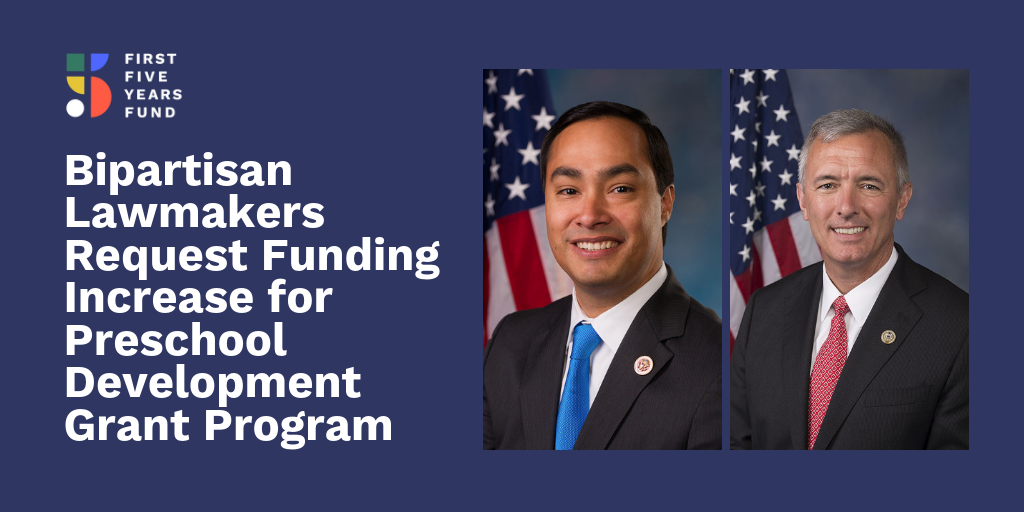 Moments ago at a bipartisan briefing on Capitol Hill hosted by FFYF, Rep. John Katko (R-NY) shared the details of a "Dear Colleague" letter he is circulating with Rep. Joaquin Castro (D-TX) to Congressional offices that requests Members sign on in support of a funding increase to the Preschool Development Grant Birth through Five program (PDG B-5).
The effort being led by Rep. Katko and Rep. Castro is to increase PDG B-5 funding from $250 million to $400 million in the upcoming FY2020 appropriations process.
Created as part of the bipartisan Every Student Succeeds Act (ESSA) in December of 2015, PDG B-5 is a competitive federal grant program that supports states and territories as they work to improve their existing early childhood systems. PDG B-5 affirms both the importance of early learning in advancing equal access to education and the central role of states in leading early childhood coordination and quality efforts.
This program is small but mighty, and joins an arsenal of critical federal programs including Early Head Start, Head Start, and the Child Care and Development Block Grant program, which all help to address the early care and learning needs of children and their families across the country.
Click here to learn more about the Preschool Development Grant Birth through Five program.
Subscribe to FFYF First Look
Every morning, FFYF reports on the latest child care & early learning news from across the country. Subscribe and take 5 minutes to know what's happening in early childhood education.