Senate Recovery Package Includes $15 Billion in Child Care Relief Funding; Significantly More Will Be Required to Prevent the Industry from Collapse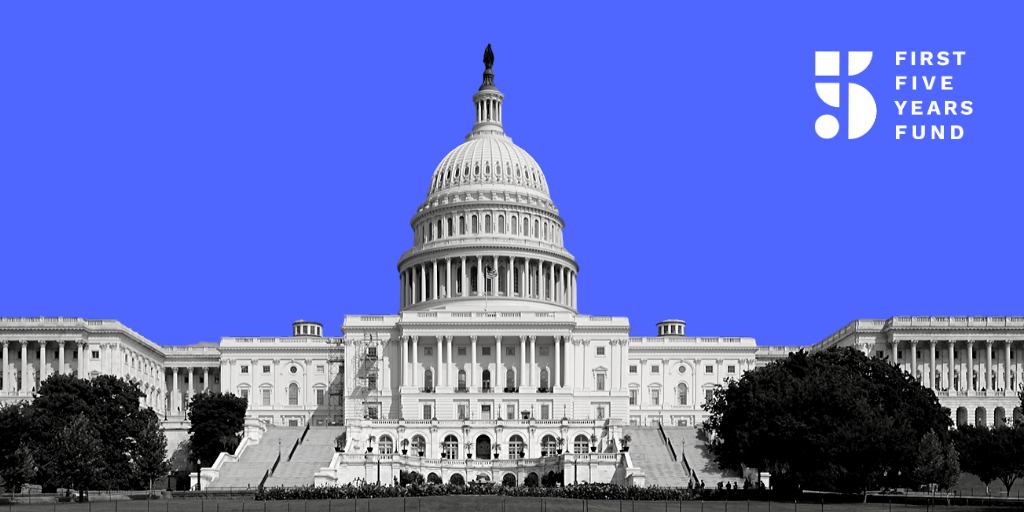 WASHINGTON – Today, Senate Majority Leader Mitch McConnell released the details of Safely Back to School and Back to Work Act, which includes $15 billion in emergency funding for the child care industry. The proposed financial relief – $10 billion through a child care stabilization fund to states and $5 billion through the Child Care and Development Block Grant (CCDBG) program – is an important investment, and underscores the unanimous agreement among Republicans and Democrats on Capitol Hill that America's economic recovery will depend on the availability of child care to working families. The inclusion of a child care stabilization fund in this legislative relief package follows the introduction of a Democratic proposal earlier this summer to establish a $50 billion child care stabilization fund, as well as the House-passed HEROES Act, which included $7 billion for child care relief. Child care providers have been hit hard by the COVID-19 economic crisis, and even the most conservative estimates indicate the industry will require significantly more than $15 billion if providers are to survive the coming months of increased operating expenses, decreased revenue, and nationwide economic uncertainty.
First Five Years Fund (FFYF) Executive Director Sarah Rittling released the following statement on the announcement of the proposed child care funding levels:
"For months, child care providers in every state have sounded the alarm on the catastrophic impact this pandemic is having on their businesses. Without significant financial relief, experts predict the industry will collapse entirely, which would have a devastating impact on the entire U.S. economy. Costs are up; enrollment is down; and the only way the industry will survive is if Congress provides emergency stabilization funding. The proposal introduced today clearly acknowledges the importance of child care to America's working families.
"Americans want Congress to treat child care like the essential industry that it is and provide the necessary relief required for providers to continue safely caring for children in their communities. If the nation's providers are to remain in business, we know that more than $15 billion will be required to keep providers afloat for what promises to be a much longer recovery than was previously predicted. Without stabilization funding, an overwhelming number of child care facilities will be forced to close their doors or vastly increase fees for parents, who already pay more for child care than in-state college tuition in most states. Any efforts to stimulate America's economic recovery will fail if the child care industry is allowed to fail. We are hopeful that lawmakers continue to prioritize child care and include significantly more emergency funding for child care in this bill as negotiations move forward."
Last week Sen. Joni Ernst (R-IA) Sen. Lamar Alexander (R-TN) introduced the Back to Work Child Care Grants Act of 2020 to provide dedicated economic assistance to stabilize the child care industry and resources to child care providers amid the COVID-19 crisis. The legislation served as a model for many of the child care provisions that were included in today's recovery package, and was cosponsored by 10 other Republican senators. Companion legislation is expected to be introduced in the House this week.
Previously, Sen. Ernst and Sen. Kelly Loeffler (R-GA) introduced a resolution last month calling on Congress to allocate $25 billion for child care relief as part of the next COVID-19 recovery package. Meanwhile, House Democrats passed the HEROES Act in May, which included $7 billion for child care. Subsequently, Democratic leaders in the House and Senate introduced the Child Care Is Essential Act, which would provide $50 billion in funding for a child care stabilization fund. According to the results of a national poll released this week by First Five Years Fund and Center for American Progress, more than 80 percent of voters favor a child care stabilization fund, and up to a $50 billion price tag has virtually no bearing on their support of the proposal. Additionally, 9 in 10 voters want child care providers to be at the front of the line for Congressional relief, and support for child care relief cuts across party lines, including those who voted for Donald Trump (74%), voters 65 and older (83%), suburban women (86%), and Black (97%) and Latinx (93%) voters.
The First Five Years Fund is the leading bipartisan federal advocacy organization working to ensure all children from birth through age five have equal access to affordable, comprehensive, high-quality care and education to support their healthy development and help them achieve their full potential in school and life. FFYF seeks to expand federal support for all early learning and care opportunities that are high-quality and focused first on serving those children most-at-risk. http://www.ffyf.org
###
Subscribe to FFYF First Look
Every morning, FFYF reports on the latest child care & early learning news from across the country. Subscribe and take 5 minutes to know what's happening in early childhood education.