Senate's "Skinny" COVID-19 Package Includes $15 Billion for Child Care from HEALS Act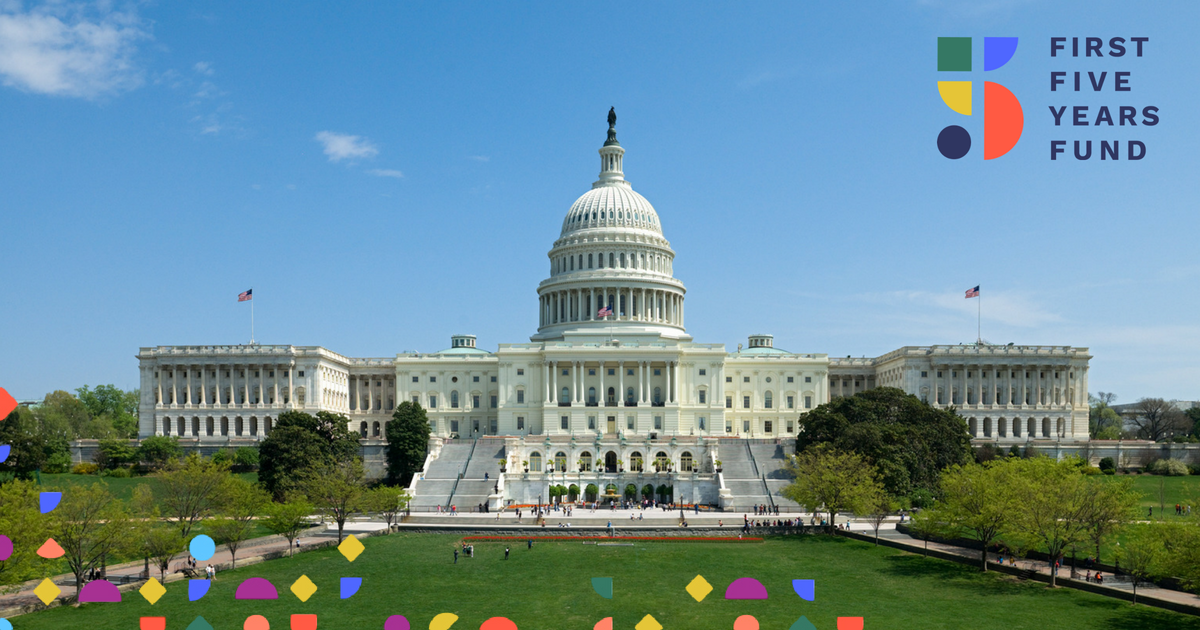 WASHINGTON – Yesterday, Senate Majority Leader Mitch McConnell (R-KY) introduced a paired-down economic relief package, which includes $15 billion in emergency funding for the child care industry. While not enough to fully stabilize the child care industry, which has been hit hard by the COVID-19 economic crisis and is on the brink of collapse, the inclusion of child care in this "skinny" bill is evidence of the universal recognition about the need to provide stabilization funding for child care among Democrats and Republicans on Capitol Hill. Even the most conservative estimates indicate the child care industry will require significantly more than $15 billion if providers are to survive the coming months of increased operating expenses, decreased revenue, and nationwide economic uncertainty.
"The child care industry is the cornerstone of our nation's economy, and for months, child care providers in every state have sounded the alarm on the catastrophic impact this pandemic is having on their ability to serve children and the families that depend on to be able to go to work." said First Five Years Fund Executive Director Sarah Rittling. "Without significant financial relief, experts predict the industry will collapse entirely, which would have a devastating impact on the entire U.S. economy. If we want our nation's child care providers to keep their doors open, we know that Congress must act quickly to support providers and keep the industry afloat for what promises to be a much longer recovery than was previously predicted. We are hopeful that lawmakers build on the strong bipartisan support shown for child care and continue to prioritize significantly more emergency funding for child care as negotiations move forward on a final COVID relief package."
Earlier this year, the House passed the HEROES Act, which included $7 billion in child care relief. On top of the $15 billion in relief first introduced in Leader McConnell's HEALS Act, a number of Senators have called for additional investments in child care, including Joni Ernst (R-IA) and Kelly Loeffler (R-GA) who are calling for $25 billion for the child care industry. More recently, 18 House Republicans voted with Democrats to pass the Child Care is Essential Act, which would provide $50 billion in funding for child care stabilization, and 41 House Republicans have publicly called on Speaker Pelosi and Republican Leader McCarthy to prioritize child care in the next relief package. 
The results of a new bipartisan poll commissioned by the First Five Years Fund (FFYF) and Center for American Progress (CAP) show overwhelming demand among voters across the country for Congress to prioritize emergency relief funding for child care providers in the upcoming COVID-19 recovery package. The new survey data also shows this demand cuts across party lines and among key constituencies, including those who voted for Donald Trump in 2016 (74%), voters 65 and older (83%), suburban women (86%), and Black (97%) and Latinx (93%) voters.
For months, child care advocates across the country have pushed lawmakers to include significant relief for child care providers in legislation to support small businesses and working families struggling during the pandemic. Ahead of the most recent economic recovery bill, more than 22,000 Americans emailed, called, or tweeted at their members of Congress and asked them to treat child care providers like the essential workforce they are.
Subscribe to FFYF First Look
Every morning, FFYF reports on the latest child care & early learning news from across the country. Subscribe and take 5 minutes to know what's happening in early childhood education.