Bipartisan House Hearing Examines the Essential Role of Child Care and Paid Leave for Women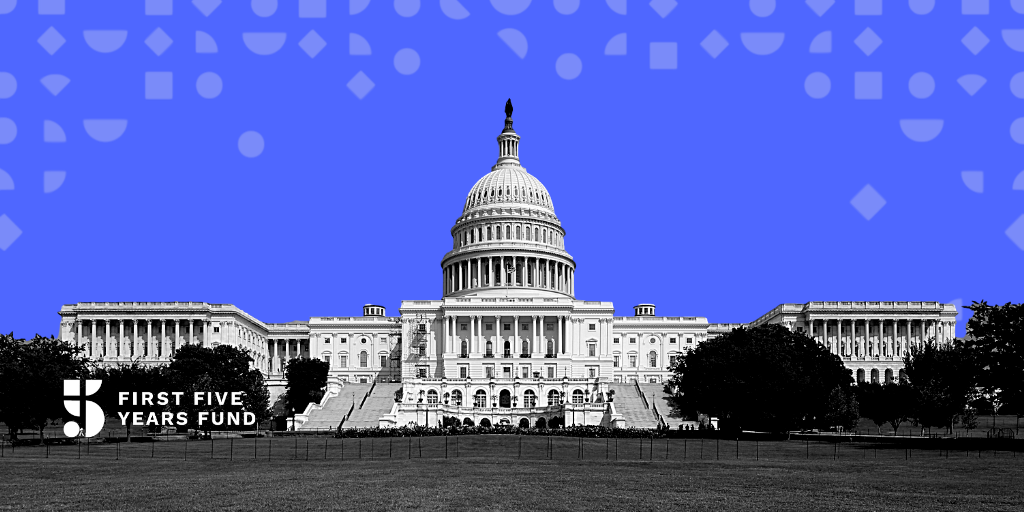 On Wednesday, the House Ways and Means Committee held a bipartisan hearing titled "In Their Own Words: Paid Leave, Child Care, and an Economy That Failed Women." In the hearing, members and witnesses engaged in a meaningful conversation about the child care crisis and paid leave, as well as how the COVID-19 pandemic exacerbated existing issues within the child care industry, which in turn impacted working families. The hearing featured both Democratic and Republican members declaring child care is a bipartisan issue and calling to work together toward a solution.
Chairman Richard Neal (D-MA) opened the hearing by recognizing the child care crisis and its effect on working mothers: "Our failure to recognize basic caregiving obligations in the U.S. has driven millions of women out of the workforce since last March, the majority of those being women of color. Over a year later, many have yet to return, undoing decades of progress towards gender equity in the labor market."
Ranking Member Kevin Brady (R-TX) further discussed the crisis and called for bipartisanship, saying: "We do have a closely divided Congress, but we've achieved bold, bipartisan solutions in this committee on behalf of working families in the past, and that can be true going forward as well. If we do it right, we can empower moms and dads to pursue their careers while building strong and thriving families. This is common ground for our committee."
The hearing included testimony and answers from Rebecca Gonzalez, working mom and child care facility owner; Joy Spencer, working mom and the director of a non-profit for women; Agnes Braga, working mom and speech-language pathology assistant; Molly Moon Neitzel, working mom and ice cream shop owner; Bethany Fauteaux, working mom and child care worker; Linda Smith, Director of the Early Childhood Initiative at the Bipartisan Policy Center; and Adrienne Schweer, a fellow at the Bipartisan Policy Center.
Rebecca Gonzalez talked about how, after living in a shelter and receiving government assistance, she was able to attend school, save to open a child care center, and be approved for a second site. COVID-19 caused enrollment at her center to decline, and she had to balance running her business and taking care of her family. Ms. Gonzalez called for Congress to support providers who want to rebuild post-COVID but need additional resources.
Joy Spencer discussed the challenges of trying to work while struggling to find affordable and accessible child care. After the birth of her child, Ms. Spencer could not find child care, which would enable her to work, and was not eligible for assistance because she was unemployed. Ms. Spencer emphasized that her story is not unique, and many families are suffering. She asked for federal solutions to structural problems and further investment in supporting working families.
Agnes Braga spoke about her excitement at seeing the students she serves as a speech-language pathology assistant when going back to work in person, but is concerned about the transition and balancing her children's safety and mental health. She discussed her union's work to ensure benefits for employees with young children, while stressing the need for all families to have access to affordable child care.
Molly Moon Neitzel shared the severe impacts of COVID-19 on her business, as well as the benefits of providing paid family and medical leave for her employees. She concluded by calling for lawmakers to create a robust permanent paid family and medical leave program.
Bethany Fauteux discussed having to go back to work three weeks after giving birth and the difficulty of caring for other children while not being with her own newborn. COVID-19 reduced Ms. Fauteaux's work hours and left her trying to balance caring for her children and mother. She asked members to pass paid family medical leave that is affordable, equitable, and secure.
Linda Smith spoke about how the Committee could act to address underlying issues brought to light by the pandemic, saying: "Congress has a long track record of bipartisan support for child care. There is also overwhelming bipartisan support among voters that child care and early learning should be a priority for this country. This is not a red or blue issue, nor do the problems exist in silos around the country. If you work together in a bipartisan fashion, this Committee could institute long-lasting, society-wide improvements for families, for child care businesses and their workers, and for all our nation's companies, both big and small."
Adrienne Schweer, a fellow at the Bipartisan Policy Center, emphasized the need for long-term action saying: "Patchwork measures that provide temporary relief should not be mistaken for long-term solutions."
Throughout members' questions for the witnesses, committee members emphasized the importance of working towards a bipartisan solution. Take a look at some of the highlights:
"[T]here are so many women who are in the workforce and are the frontline caregivers for their families. They should not be forced to choose between working or caring for their loved ones. This unjust choice has a devastating effect on women, their children, their families, and our economy as a whole. Child care and paid leave help keep our economy moving forward, and I think they are the foundation to growth and success. . . . This is not a women's issue. It's not a Republican issue. It's not a Democrat issue. It's an American issue." – Representative Danny Davis (D-IL)
"The topic of child care can and should be bipartisan, in my opinion, and together we provided significant support to child care providers over the last year in the CARES Act, the consolidated appropriations act, and the bipartisan end of year spending. These bipartisan targeted efforts ensured many child care providers could keep their doors open to continue serving children and working families. That was the goal. Looking forward, I think we need to continue to offer families flexibility to best address their child care needs." – Representative Brad Wenstrup (R-OH)
"There is bipartisan agreement that empowering working families will be the key to rebuilding our economy. There is no argument here. This is not a Republican or Democratic issue, and I hope this hearing is an opening for us to work together." – Representative Jackie Walorski (R-IN)
Subscribe to FFYF First Look
Every morning, FFYF reports on the latest child care & early learning news from across the country. Subscribe and take 5 minutes to know what's happening in early childhood education.