American Families Plan Includes Historic Support and Reforms for the Nation's Early Learning & Child Care System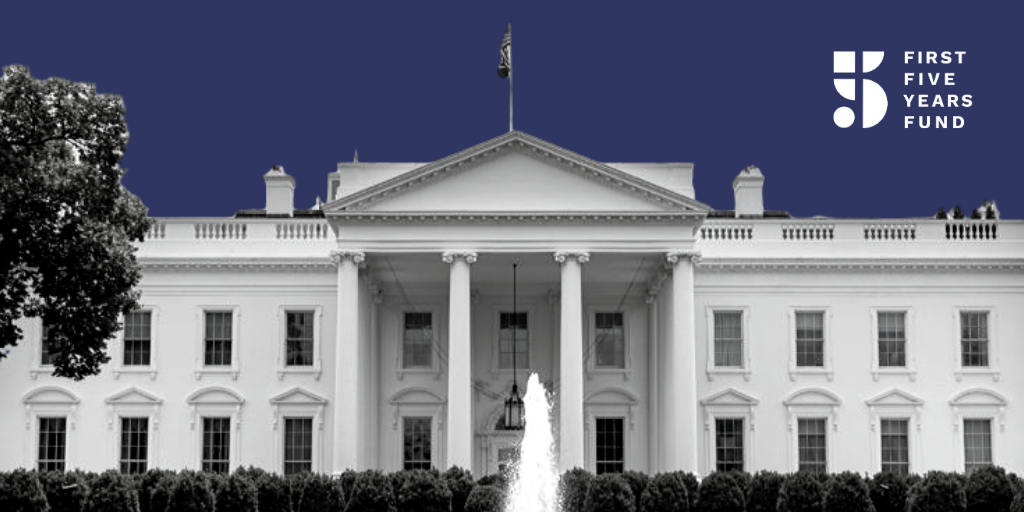 WASHINGTON – The White House has unveiled the details of President Biden's American Families Plan, which includes a sweeping reform proposal to significantly and sustainably expand access to and the quality of child care & early learning in America. The president is proposing to provide a $225 billion investment to address the child care needs of families and providers, $200 billion to expand voluntary preschool access to all 3- and 4-year-olds, and a permanent extension of recent improvements from the American Rescue Plan to various tax credits, including to the Child and Dependent Care Tax Credit (CDCTC), among other provisions to help working parents and young children. These investments and tax credits reinforce the benefits of a strong mixed delivery system that prioritizes parent choice, both in whether to utilize non-parental care, but also in determining the type and setting of care that best meets their needs.
"Finding and affording quality child care should never be a burden that prevents a parent from being able to work. Yet for years, the high cost of quality care for children from birth through age five and the limited supply across the country have created insurmountable challenges for too many families," said First Five Years Fund (FFYF) Executive Director Sarah Rittling. "With the early learning and care provisions included in the American Families Plan, there is no doubt that President Biden understands that child care is not just a kitchen table issue, but an essential pillar of the American economy. There's no question that America's economic recovery from this pandemic and our long-term success as a nation will depend on a child care system that works for all families who need it. We are grateful to the Biden administration for this robust proposal, and we look forward to working closely with bipartisan leaders in Congress over the coming weeks as this process moves forward."
Last month, White House released the details of President Biden's first infrastructure package, the American Jobs Plan. The proposal includes $25 billion to address the nation's crumbling and insufficient child care infrastructure and tax credits for businesses to build child care at places of work. Now that the president has unveiled the American Families Plan, Congress is primed to take up child care and learning reform legislatively. Over the past week, Democrats and Republicans have convened two bipartisan hearings on the importance of child care and early learning – one in the Senate HELP Committee and the other in the House Ways & Means Committee.
The proposal released by the White House largely follows provisions in the Child Care for Working Families Act, which was introduced by Senator Patty Murray and Congressman Bobby Scott last week. The bill would ensure that no low- or middle-income family spends more than 7% of their income on child care, addresses longstanding challenges for early childhood educators, including low wages, and would invest in increasing the supply of quality child care in communities, while making other important quality improvements to existing programs. Additionally, House Ways and Means Committee Chairman Richard Neal (D-MA) unveiled the Building an Economy for Families Act, a bill with a variety of provisions aimed at greatly expanding access to high-quality child care and early learning opportunities for working families who need it by increasing mandatory funding for the Child Care and Development Fund (CCDF) to $10 billion a year and making permanent the recent expansion of the Child and Dependent Care Tax Credit (CDCTC) and the Child Tax Credit (CTC) under the American Rescue Plan. Sen. Elizabeth Warren (D-MA) also recently re-introduced a bill she offered in the 116th Congress which would guarantee access to child care and early learning for all families.
Addressing the nation's long standing child care challenges will be integral to the success of any major investment in infrastructure, America's economic recovery, and our long-term economic success. Even before the pandemic, most parents struggled to find quality, affordable child care, with child care costs increasing by 25% in the last decade. Half of Americans were living in a child care desert, with 1 licensed child care slot for every 3 children under the age of 5. For those families who could find quality child care, the costs were often prohibitive, with most families spending upwards of $13,000 per year per child, on average. Meanwhile, breakdowns in child care cost businesses an estimated $3 billion a year, according to the U.S. Chamber of Commerce. What's more, roughly 2 out of 3 moms with children under age 5 worked outside of the home before the pandemic wreaked havoc on women's labor participation. Access to child care will be critical to women's ability to re-enter the workforce.
Underscoring the bipartisan nature of addressing the nation's long standing child care challenges, FFYF's national polling shows overwhelming support among Republican and Democratic voters nationally and in key electoral swing states for a wide range of federal early learning and care policy proposals, including increased federal funding for child care, expanded access to preschool, and child care tax credits for working parents. This indicates huge electoral advantages and virtually no political downside for lawmakers to support many of the policies included in this legislation.
Earlier this year, FFYF released its Blueprint for Progress, offering Congress and the Biden administration insight into opportunities, big and small, to support early learning and care programs for children from birth through age five. The sweeping resource provides a true blueprint for lawmakers with policy proposals to address access, affordability, and quality in child care and early learning, outlining wide-ranging solutions that fit squarely into the various legislative vehicles Congress might pursue, from infrastructure, to tax reform, to annual funding bills, to budget reconciliation, and more. The Blueprint is online at FFYF.org/Blueprint.
The First Five Years Fund is the leading bipartisan federal advocacy organization working to ensure all children from birth through age five have equal access to affordable, comprehensive, high-quality care and education to support their healthy development and help them achieve their full potential in school and life. FFYF seeks to expand federal support for all early learning and care opportunities that are high-quality and focused first on serving those children most-at-risk. http://www.ffyf.org
###
Subscribe to FFYF First Look
Every morning, FFYF reports on the latest child care & early learning news from across the country. Subscribe and take 5 minutes to know what's happening in early childhood education.