50 Major American CEOs Call on Congress to Invest in America's Families, Child Care Industry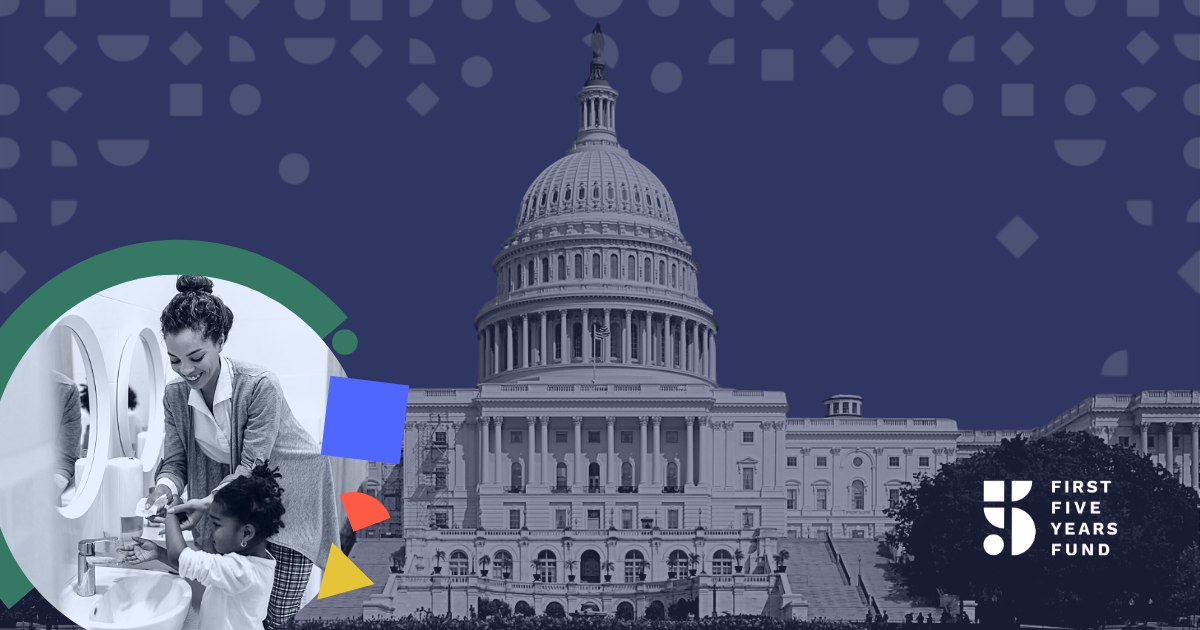 In a letter sent to lawmakers this week, more than 50 CEOs of major companies who are members of the ReadyNation CEO Task Force on Early Childhood – including CEOs from Vanguard, Re/Max, Pizza Hut – called on Congressional leaders to address America's child care crisis by increasing federal funding to improve access to quality, affordable child care options for working families and investing in the child care industry.
"Affordable child care is out of reach for many families. Oftentimes, parents may choose to reduce their work hours or to leave the workforce altogether," the business leaders wrote. "From February 2020 to February 2021, 2.4 million women left the workforce, compared to 1.8 million men, representing a drop in labor force participation of 3.1 percent for women versus 2.1 percent for men… Now is the time to pass bipartisan, comprehensive, sustainable reforms to our nation's child care system. We must come together to support children, families, and business innovation through increased public investments to help solve the ongoing child care crisis."
According to data from the Bureau of Labor Statistics and ReadyNation, female workforce participation is at its lowest rate in more than 30 years, with millions citing child care challenges related to the COVID-19 pandemic as a driving factor in their decision to leave work or reduce hours. Even before the pandemic, access to child care was a challenge for many working parents, with more than half of Americans living in child care deserts and the annual cost of child care exceeding $10,000 in many states. The cost of child care has increased 210% over the past three decades, well above family income growth, and it has increased considerably faster than other basic family expenses like housing. Under the Build Back Better Act, a family of 4 in the United States making $100,000 with children ages 3 and 5 would pay between $1,000 and $2,000 a year for child care – considerably less than the $10,000 families currently pay per year, per child on average. These proposed policies would aid the family in making ends meet by increasing their available income to spend on items other than child care by 18.8%.
Read the full letter to lawmakers here.
Specifically, the business leaders called on Congress to:
Increase and sustain public investments in our nation's child care system:
Provide direct grants to child care providers to increase capacity, improve quality, and expand child care options in areas where care is currently unavailable – including for parents who work shifts with non-traditional hours and on the weekends.
Increase direct subsidies for low-income working parents in the Child Care Development Block Grant (CCDBG) so they can select the type of care that is best for them and their children.
Make permanent the expansion of the Child and Dependent Care Tax Credit (CDCTC), which will help parents afford care by setting aside pre-tax income for costs.
Foster business innovation and partnership to help extend the impact of public investments:
Incentivize state child care agencies' use of CCDBG quality set-aside funds to partner with employers to create or tap into existing public child care referral networks to assist parents in accessing the care of their choice, and make those resource and referral services available in real time, and linked in company communications.
Fund and update Small Business Administration (SBA) resources and guidance to assist child care providers in launching their business and fund developing networks of experienced business leaders who can assist with startup and sound financial practices to facilitate child care business viability.
Expand and update provisions in the tax code that will enable businesses to further contribute to increased access and supply of affordable, quality child care:
Expand and update the Employer Child Care Tax Credit. Employers have the option to provide any of these supports: on-site or off-site child care, space or broadband for child care providers, child care tuition subsidies to their employees, or establish/subsidize emergency or back-up care networks for employees. Remove the existing annual cap (currently at $150,000), and clarify in the code that these activities are not employee benefits.
Increase the annual cap on Dependent Care Flexible Spending Accounts (DCAP) to reflect the true cost of care, and allow businesses to claim a tax credit to offset the costs of setting up a DCAP for their employees, as well as their employer contributions made to their employees' DCAPs.
The Build Back Better Act, which is currently being considered by Congress, addresses the concerns raised by the ReadyNation leaders. The proposal includes a $225 billion investment to address the child care needs of families and providers, $220 billion to expand voluntary preschool access to all 3- and 4-year-olds, a permanent extension of the expanded Child and Dependent Care Tax Credit (CDCTC), and an extension of the Child Tax Credit (CTC), among other provisions to help working parents and young children. These investments and tax credits reinforce the benefits of a strong mixed delivery system that prioritizes parent choice, both in whether to utilize non-parental care, but also in determining the type and setting of care that best meets their needs.
According to FFYF's latest poll, voters believe that public programs should help working parents afford the high cost of child care, rejecting the idea that parents alone should have full responsibility. When asked about child care proposals that would provide funding to states to expand their child care systems, making child care care more affordable for all families who need it and saving most parents thousands of dollars each year in child care and preschool expenses, while building an early learning system that meets the needs of working families and the providers they rely on, three in four voters expressed support for the proposal, with more than 80 percent of voters saying their community would benefit from the proposal.
Subscribe to FFYF First Look
Every morning, FFYF reports on the latest child care & early learning news from across the country. Subscribe and take 5 minutes to know what's happening in early childhood education.