House Lawmakers Introduce Legislation to Reauthorize CCDBG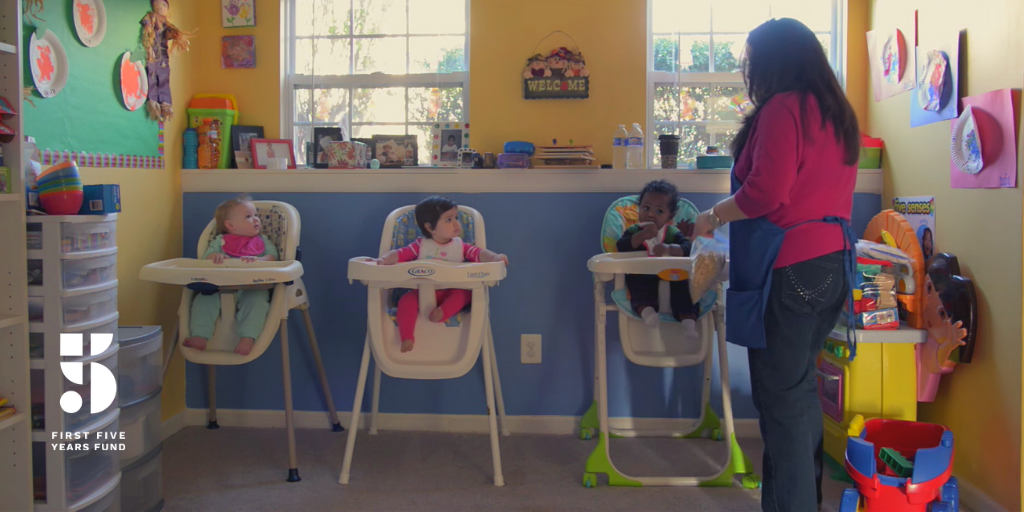 Last night, Reps. Ashley Hinson (R-IA) and Burgess Owens (R-UT) introduced legislation to reauthorize the Child Care and Development Block Grant Act (CCDBG), a federal program that supports states' ability to provide child care subsidies for low-income families with children. The bill serves as the House companion to legislation introduced earlier this year by Senators Tim Scott (R-SC) and Richard Burr (R-NC), which has been cosponsored by 14 Senators and calls for reauthorization of the program through FY2025. At the beginning of the 117th Congress, every major early education and care program was due for reauthorization, including CCDBG, which was last reauthorized in 2014. FFYF Executive Director Sarah Rittling released the following statement upon introduction of the bill:
"Child care is not a luxury, it's a necessity that parents need to go to work every day. But for too many families, quality child care options are completely out of reach. This bill is another critical step towards reauthorizing one of our nation's bedrock federal early care and education programs, and supporting more working parents by ensuring they have access to affordable high-quality child care options that best fit their needs.
"For years, Congress has demonstrated strong, bipartisan support for CCDBG, but we still have significant work to do to ensure the program can reach more than a fraction of the parents it was intended to help. This year alone, we've seen tremendous cross-party support for the program in both the House and the Senate. We look forward to working with early learning leaders, like Representatives Hinson and Owens, to reauthorize this program, and secure the additional, substantial federal investments necessary to serve more working families through the annual appropriations process."
It's not just in the halls of Congress that CCDBG garners broad bipartisan support. New polling released by FFYF on November 30th found that more than 80% of voters and business owners across party lines support a federal proposal like CCDBG to expand funding to states to increase child care options.
Support for this proposal is extremely high across the electorate—97% of Democrats, 87% of independents, and 72% of Republicans (including 63% of self-described very conservative Republicans).
Similarly, support for this proposal is extremely high among small business owners, including 94% of Democrats, 83% of Independents, and 76% of Republicans.
Two key voting groups are also strongly on board, with 87% of suburban women, and fully 94% of voters under age 35 supporting the proposal.
The CCDBG Reauthorization Act of 2022 would:
Enhance the program by increasing family income eligibility from 85% State Median Income (SMI) to 150% SMI.
Support child care staff and allow providers to retain employees by requiring states to move to more reliable cost estimation models for setting provider payment rates; accounting for staff salaries and other benefits necessary to support and sustain a qualified, fairly compensated workforce and account for the true cost of care.
Provide additional support to child care staff, including financial assistance to assist with credential/degree attainment, mentorship/apprenticeship opportunities, and retention grants and wage supplements.
Full text of the bill can be found here.
A comparison of the 2022 Senate reauthorization bill to current law can be found here.
FFYF's new bipartisan poll of voters and small business owners can be found here.
he First Five Years Fund is the leading bipartisan federal advocacy organization working to ensure all children from birth through age five have equal access to affordable, comprehensive, high-quality care and education to support their healthy development and help them achieve their full potential in school and life. FFYF seeks to expand federal support for all early learning and care opportunities that are high-quality and focused first on serving those children most-at-risk. http://www.ffyf.org
Subscribe to FFYF First Look
Every morning, FFYF reports on the latest child care & early learning news from across the country. Subscribe and take 5 minutes to know what's happening in early childhood education.