FFYF Statement on President Biden's Child Care Executive Orders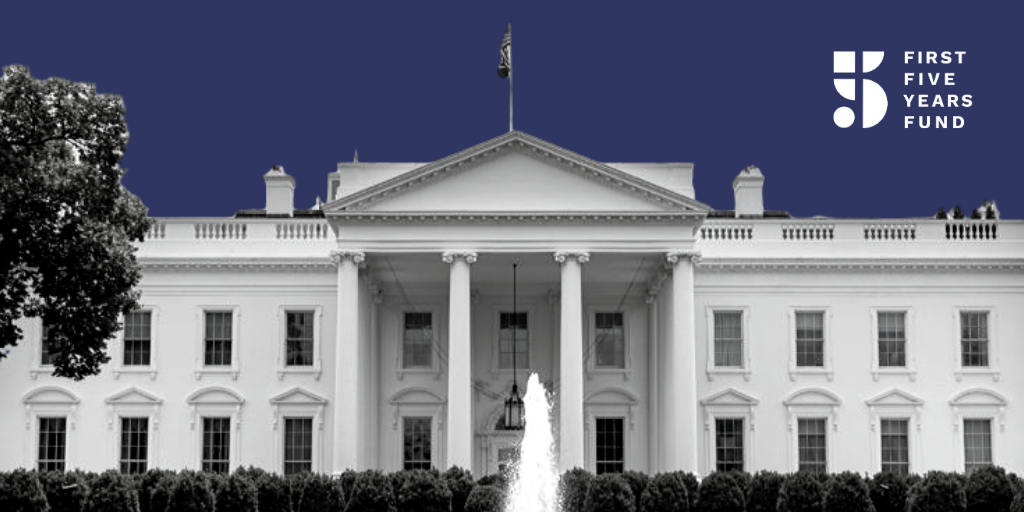 In response to the news that President Biden will release a series of executive orders today on child care and early learning, First Five Years Fund (FFYF) Executive Director Sarah Rittling released the following statement:
"President Biden knows that the key to building a stronger economic future for our country lies in investing in our nation's child care sector. We are pleased President Biden has made child care a pillar of his domestic policy agenda, and that he continues to look for ways to help address the realities facing America's working families and our youngest learners.
"Lawmakers have long understood that ensuring families have access to affordable child care will require action from every level of government. We look forward to continuing to work with the White House and Members of Congress to build on the long standing bipartisan support for child care, and enact solutions that address the daily challenges too many families across the country face in accessing the care they need."
Some of the child care highlights are below:
Directs federal agencies to identify which of their grant programs can support child care (and long-term care) for individuals working on federal projects, and considers requiring applicants seeking federal job-creating funds to expand access to care for their workers.
Directs the Department of Health and Human Services (HHS) to consider actions to reduce or eliminate families' co-payments for child care in CCDBG.
Directs the Office of Personnel Management to conduct a review of child care subsidy policy and consider setting standards for when and how federal agencies should provide child care subsidies to federal employees.

Additionally, all federal agencies will review opportunities to expand employee access to child care services through federal child care centers, child care subsidies, or contracted care for providers.

Directs the Department of Defense to take steps to improve the affordability of child care on military installations.
Ease construction of early childhood facilities for Tribes. HHS will streamline the process for tribal grantees of federal child care assistance and Head Start to apply for and construct or improve early childhood facilities.
Boost job quality for early educators.

HHS will take steps to increase the pay and benefits for Head Start teachers and staff.
HHS will also implement policies so that more child care providers benefiting from CCDBG receive higher reimbursements for the children they serve.
The Department of Education (ED) will encourage grantees of the Child Care Access Means Parents in School (CCAMPIS) program—which supports thousands of student-parents across the country pay for care while going to school—to improve the quality of the services they provide, including higher wages for child care workers.
Subscribe to FFYF First Look
Every morning, FFYF reports on the latest child care & early learning news from across the country. Subscribe and take 5 minutes to know what's happening in early childhood education.