FFYF @ SXSW EDU: Early Learning & Care as a 2020 Election Priority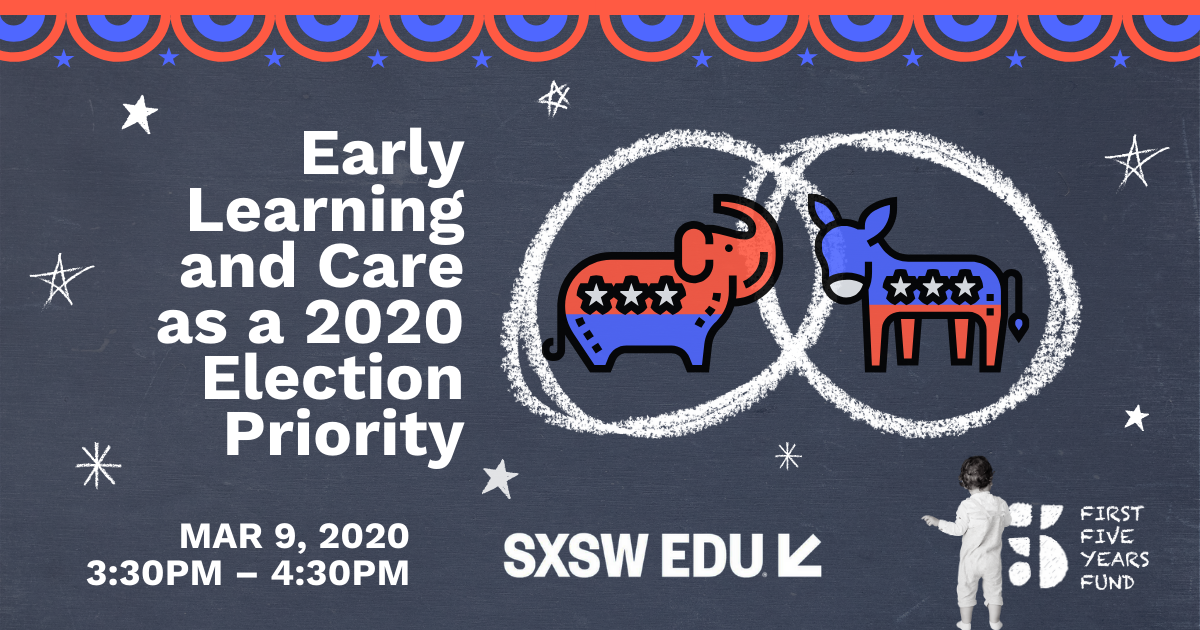 We're thrilled to announce that we'll be hosting an exciting panel discussion at SXSW EDU in Austin, TX next week. FFYF's Sarah Rittling will be joined by a panel of political and policy experts about the opportunities for early learning and care in the 2020 election!
If you're planning to be at SXSW EDU, be sure to join us:
MAR 9, 2020 | 3:30PM – 4:30PM
AUSTIN CONVENTION CENTER
ROOM 12AB | Floor: 4
500 E Cesar Chavez
Austin, TX 78701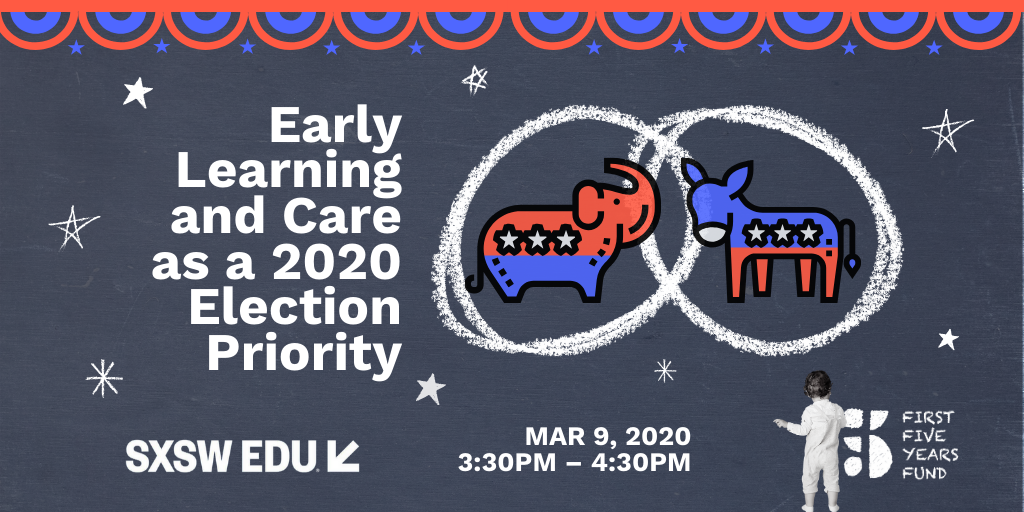 From the official SXSW Edu description:
Learning begins long before a child enters kindergarten, yet parents hold the primary financial responsibility for care and education until age five. Most families struggle to find and afford high-quality care for their children. Thankfully, voters, candidates, and elected officials have elevated early learning into the political mainstream. Join us for a discussion with political and policy experts on what it will take to harness this bipartisan political power and opportunity.
Panelists include:
JULIA BARFIELD – U.S. Chamber of Commerce Foundation, Center for Education and Workforce
LIBBY DOGGETT – Libby Doggett Consulting
SARAH RITTLING – First Five Years Fund
MICHAEL STEEL – Hamilton Place Strategies
Special thanks to our partners at Imaginable Futures.
Subscribe to FFYF First Look
Every morning, FFYF reports on the latest child care & early learning news from across the country. Subscribe and take 5 minutes to know what's happening in early childhood education.