First Presidential Debate: Will Child Care & Early Learning Get the Spotlight?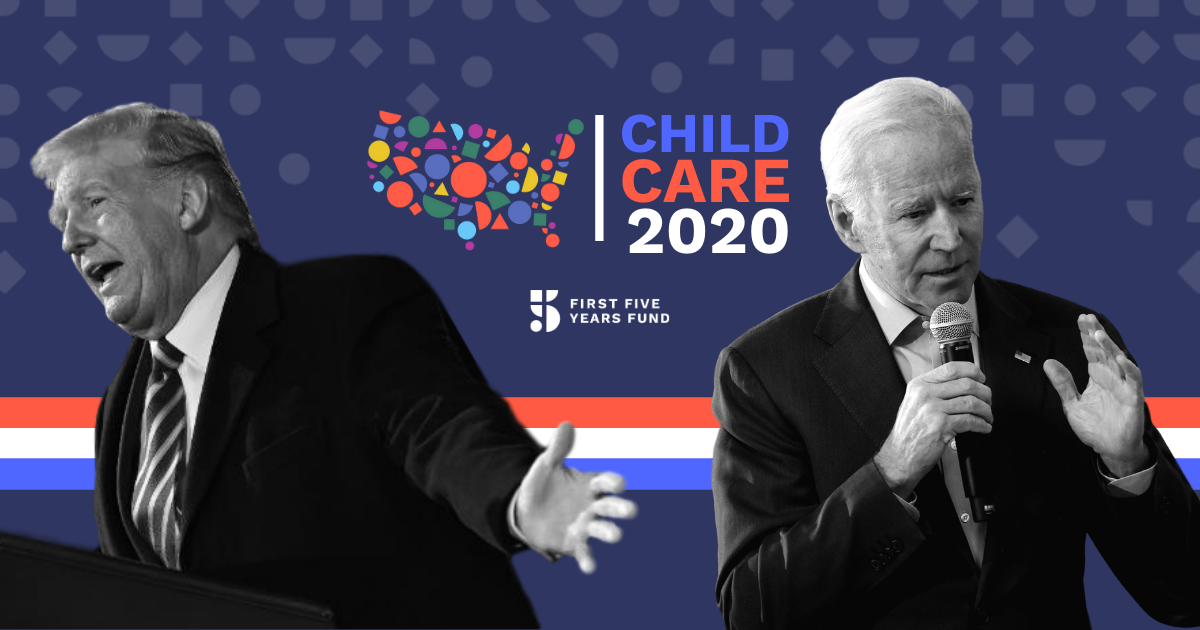 The first of three presidential debates between Vice President Joe Biden and President Donald Trump will take place on Tuesday, September 29th at in Cleveland, OH. A fourth debate between Democratic vice presidential nominee Kamala Harris and Vice President Mike Pence will take place on October 2nd.
Earlier this week, the nonpartisan Commission on Presidential Debates announced the six topics that will be addressed Tuesday night: "The Trump and Biden Records," "The Supreme Court," "COVID-19," "The Economy," "Race and Violence in our Cities" and "The Integrity of the Election".

The topics were selected by the debate's moderator, Fox News' Chris Wallace, and will each be the subject of 15-minute "blocks" in the debate.
One issue on voters' minds that fits squarely into a number of those topic areas is child care.
Yesterday, FFYF released the results of a new national poll, which reveal the clear impact the COVID-19 crisis has had on voters' perception of quality child care — and the need for a significant federal investment in meaningful child care policy solutions for working families and providers. In fact, 72% of voters nationally and 76% of voters in key battleground states support such an investment to ensure that every working parent who wants to do so could affordably send their child to the high-quality child care program of their choice. Most notably, however, this new data shows that 84% of American voters say high-quality, affordable child care for families with young children is an essential service — just like healthcare and education — with 79% of saying specifically that the pandemic has made it clear to them how essential a strong child care system is for families who need it.
Meanwhile, children of color – particularly Black and Latinx children – who face systemic racism and disproportionately higher poverty rates and stand to benefit most from high-quality childhood programs, are least likely to have access to these opportunities.
Be sure to follow FFYF on Twitter to see our coverage of the debates.
Subscribe to FFYF First Look
Every morning, FFYF reports on the latest child care & early learning news from across the country. Subscribe and take 5 minutes to know what's happening in early childhood education.