Early Head Start – Child Care Partnerships Offer Opportunity to Expand Access to High-Quality Early Learning Opportunities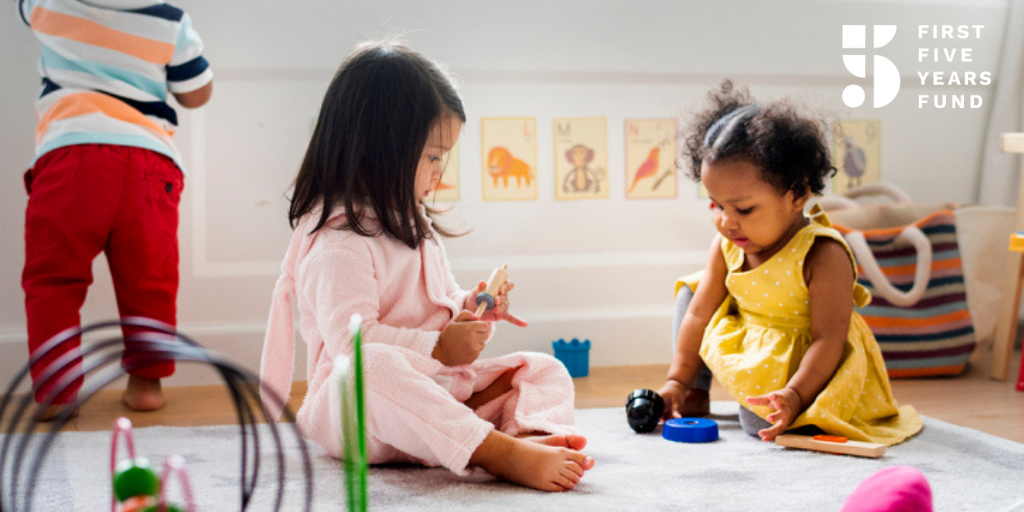 During Head Start Awareness Month, and all year long, we are excited to share an innovative program model: the Early Head Start – Child Care Partnerships (EHS-CCPs). First created in 2013, the program aims to maximize the impact of federal Head Start grants and child care subsidy dollars. Using EHS-CCP funds, the Department of Health and Human Services awards competitive grants to Early Head Start grantees to partner with local child care providers — both center- and home-based providers — that serve children from families with low-incomes receiving child care subsidies and agree to meet Head Start Performance Standards. 
Benefits of Partnership
Building on the existing strengths of both Early Head Start and Child Care and Development Fund (CCDF) subsidies, EHS-CCPs expand access to high-quality early learning and comprehensive supports for infants and toddlers. Since its inception in 1994, Early Head Start programs have offered vital, high-quality services, but currently, Early Head Start only serves about 7 percent of eligible children. EHS-CCPs help expand the reach of services, while also improving the quality of care for all children in participating child care centers and family child care homes — even for children not receiving child care subsidies.
Promoting Quality
EHS-CCPs support quality practices in a number of ways. Early Head Start grantees help their child care partners meet Head Start Performance Standards and provide comprehensive wrap-around services, such as developmental screenings, formula, and diapers, to meet children's health, nutrition, and other development needs.
In addition to improving the overall quality of care, EHS-CCP funds benefit child care providers, including paying costs for supplies, equipment, and facilities improvements; improving compensation, professional development, and training for child care staff; and reducing class sizes and adult to child ratios. As of 2017, the EHS-CCP program had funded 32,000 Early Head Start slots for infants and toddlers, supported professional development for 8,000 early learning professionals, and partnered with 1,400 child care centers and 1,000 family child care programs.
Recently, Start Early (formerly the Ounce of Prevention) released a policy brief highlighting the positive impacts of, and lessons from, implementing Early Head Start-Child Care Partnerships (EHS-CCPs) in six states and the District of Columbia.
During Head Start Awareness month, we are happy to spotlight an initiative program that is improving the quality of infant and toddler care in a cost effective way. To learn more about EHS-CCP click here.
Subscribe to FFYF First Look
Every morning, FFYF reports on the latest child care & early learning news from across the country. Subscribe and take 5 minutes to know what's happening in early childhood education.