New Report Examines Impact of Major Investment in Child Care on Family Economics, Women's Labor Participation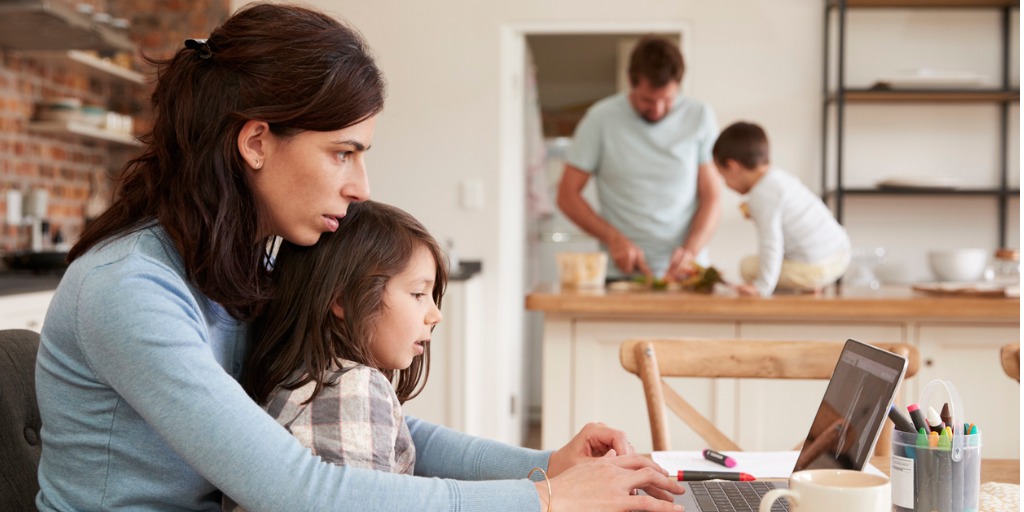 This week, the National Women's Law Center and the Center on Poverty and Social Policy released a new report that lays out the effects that a major investment in affordable, high-quality child care could have on family income, the gender earnings gap, and women's retirement security.
The pandemic has forced many parents to leave the workforce. This research found that expanding access to affordable, high-quality child care to everyone who needs it "would not only help many of those out-of-work employees get back into the workforce, but would also dramatically increase the lifetime earnings and security of women across the country." The number of women in the workforce would increase exponentially if the nation were to seriously invest in quality child care as would the average working woman's financial well-being over her lifetime.
Other key findings from the study:
Expanding access to affordable, high-quality child care to everyone who needs it would increase the number of prime-age women with young children working full-time/full-year by about 17 percent, and by about 31 percent for women without any college degree.
Women with less than a college degree and lower incomes would experience the largest relative economic gains from child care expansions and reforms, mostly from being able to enter the labor market. While the net change in income is similar across categories of race/ethnicity, percentage increases in income are larger for Black and Latina women, who start from a more precarious economic position.
The unconditional earnings ratio between women and men ages 25 to 64 with children under age 13 would rise by about 9 percent given higher women's earnings, which is roughly equivalent to nine to 12 years of recent progress in narrowing this gender gap.

Over the entire life course, access to affordable care could increase the lifetime earnings for women with two children by about $94,000, which would lead to an increase of about $20,000 in private savings (contributions plus growth) and an additional $10,000 in Social Security benefits.
By the age of retirement, a lifetime of affordable child care would mean that women with two children would have about $160 per month in additional cash flow from increased private savings and Social Security benefits.
For a growing number of families, child care is an economic necessity while they work or attend school. As families navigate their unique circumstances, choice in, and access to, child care settings is imperative.
The COVID-19 pandemic has laid bare the existing cracks in America's child care system – particularly for working moms, and the essential role of child care for children, families, and the economy. Now, as we begin to look past the pandemic, there's no question that child care will be critical to the nation's economic recovery and long-term economic success.
As stated in a summary of the study: Investing in high-quality, affordable child care not only supports families, the development and lifetime outcomes of children, and the communities of families and providers in real-time, but has additional effects that increase economic security for women and families throughout their lives.
Subscribe to FFYF First Look
Every morning, FFYF reports on the latest child care & early learning news from across the country. Subscribe and take 5 minutes to know what's happening in early childhood education.