Republican Voters Support Early Learning & Child Care Proposals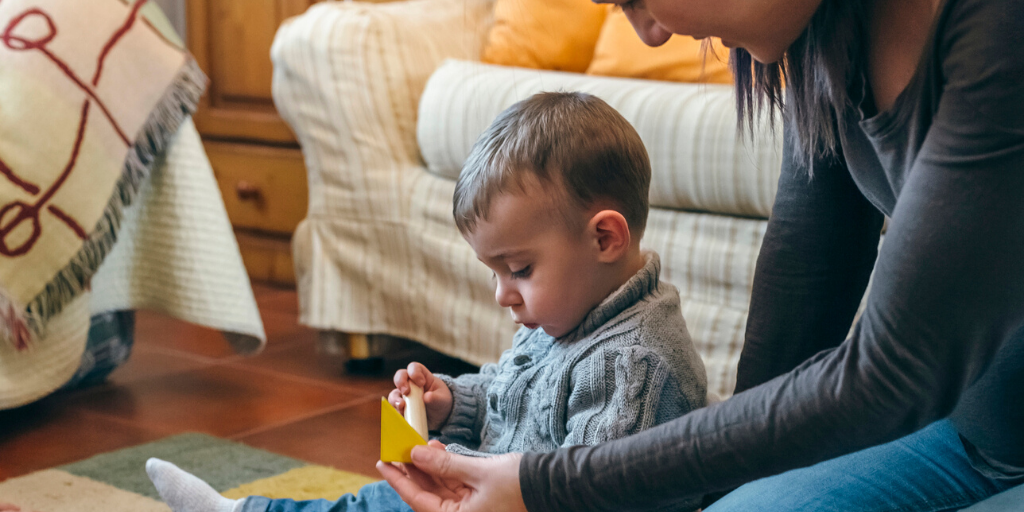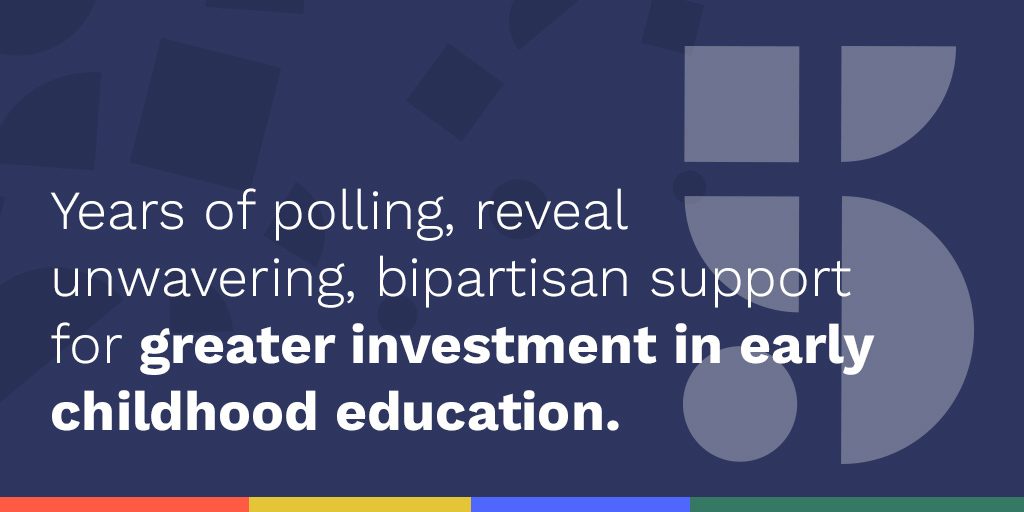 On the heels of the release of the American Families Plan, which includes a proposed $225 billion for reforms and investment in child care funding, $220 billion to expand voluntary preschool access to all 3- and 4-year-olds, and a permanent extension of various tax credits, including the Child and Dependent Care Tax Credit (CDCTC), FFYF's most recent polling and the data collected over the years shows broad support among Republican, Democratic, and Independent voters for these policy proposals and others introduced by lawmakers on both sides of the aisle.
In addition to the widespread, bipartisan support for these proposals, FFYF's polling dating back to 2013 shows there is virtually no political risk for Republican lawmakers to support early learning and care policies, even those facing tough electoral challenges from the left, right, or center.
FFYF January 2021 National Policy Poll
78% of Republican voters and 93% of Democratic voters support making child care more affordable by providing financial support to help working families pay some or all of the cost of quality care. What families pay would be on a sliding scale based on their income.
79% of Republican voters and 93% of Democratic voters support making child care more affordable by providing parents with a tax credit to help pay for child care.
73% of Republican voters and 95% of Democratic voters support making preschool more available by providing it to all three- and four-year-olds whose parents want to send them, with no additional cost to parents.
A solid majority of Republicans say their member of Congress should work with Joe Biden on these issues.
FFYF September 2020 National Poll
84% of voters say high-quality, affordable child care for families with young children is an essential service—just like healthcare and education.
83% of battleground state voters say that candidates for office, including president, should have plans and policies to help working parents afford high-quality child care.
A majority of American voters think that federal funding for quality early education from birth to age five—including child care and preschool—should be increased.
76% of Republican voters say, if their member of Congress supported early learning and care policies, they would either be more likely to vote for them (51%) or it would not make a difference to how they voted (25%), showing no political risk for lawmakers to support this important issue.
This all adds up to one clear message: investing in America's youngest learners and working parents to help families access high-quality, affordable #childcare options is both smart policy and smart politics.
Access years of FFYF's national polling by visiting www.ffyf.org/polling.
Subscribe to FFYF First Look
Every morning, FFYF reports on the latest child care & early learning news from across the country. Subscribe and take 5 minutes to know what's happening in early childhood education.