By Addressing Early Childhood Educator Retention Challenges, Outcomes for Children Are Also Improved
The early childhood workforce is a linchpin for communities nationwide, even while working high stress jobs that are largely underpaid and underappreciated. A new policy brief from the Child Care Services Association shows that when early childhood educators received increased compensation and benefits, the benefits flow to the children in their care and the communities they serve. 
Early learning facilities tend to experience high rates of staff turnover. The current financing of early childhood education programs through a mix of both private and public funds leaves many providers without the needed resources to pay their staff and themselves a living wage. When early childhood educators "earn higher degrees and credentials, public funding does not provide the ability to compensate staff on par with public school teacher salaries or benefits."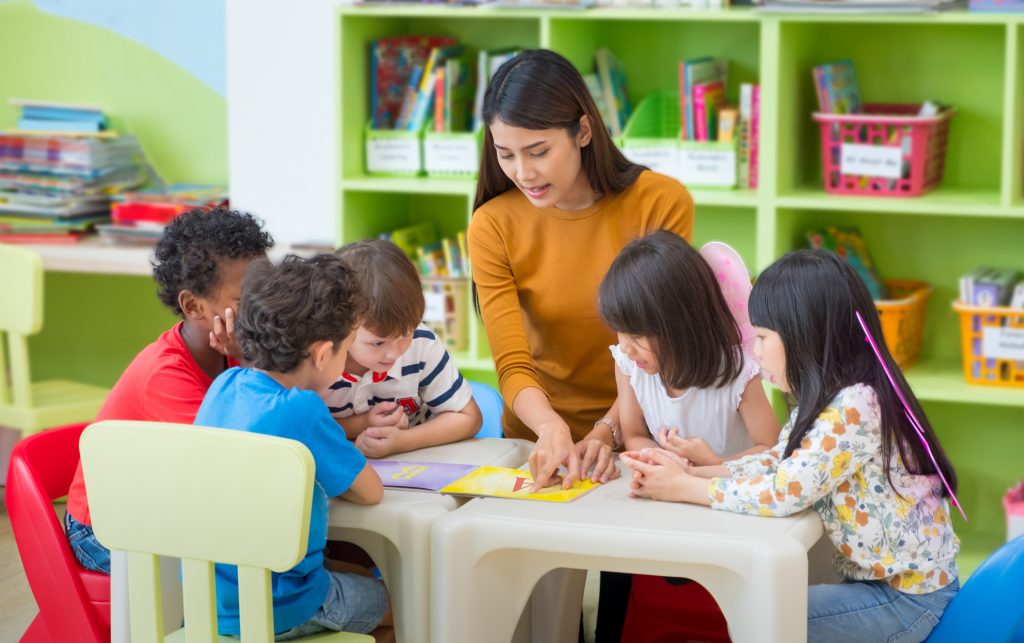 The Child Care WAGE$ Program, profiled in this policy brief, provides tiered salary supplements to low-paid teachers, directors and family child care educators working with children ages birth to five years old. Further examination of the program found the following:
Increases in retention of early care and education staff with more education improves the quality of children's experiences and learning.
WAGE$ sustained small early care and education businesses which struggle with paying higher salaries without raising parent fees.
The program provided greater compensation equity for people of color and women (in 2019-2020, 57% of participants were people of color or of Hispanic origin and 99% were women).
It enabled early care and education programs to work toward and receive higher quality ratings, which are linked to better reimbursement revenue and state-prekindergarten funds.
The policy brief suggests that more federal funding should be directed to creating a well compensated early childhood workforce and that real efforts should be made to assess how early childhood educators are given opportunities to grow in their careers while being compensated fairly.
Subscribe to FFYF First Look
Every morning, FFYF reports on the latest child care & early learning news from across the country. Subscribe and take 5 minutes to know what's happening in early childhood education.