September 2021 Poll: Full Results Deck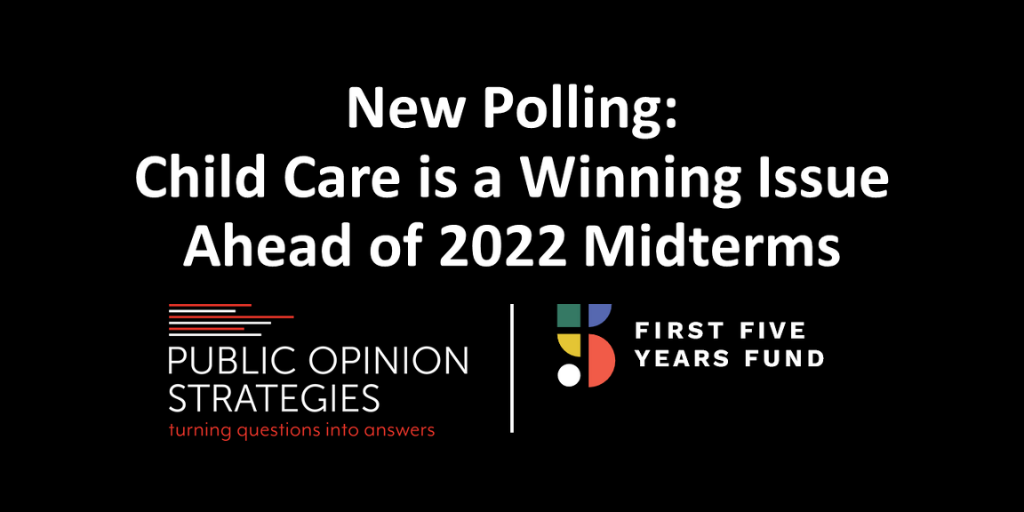 For decades, child care and early learning have been domestic priorities that earn bipartisan voter support and inspire meaningful cooperation across the aisle on Capitol Hill, even when faced with ever-widening partisan division in Washington. Recent economic turmoil put increased pressure on families and businesses and exacerbated the child care challenges that have plagued working parents for decades, reinforcing the essential role that child care plays in the prosperity of our economy.
Voters across the political spectrum, and especially among key voter groups, overwhelmingly support proposals that would save most parents thousands of dollars each year in child care and preschool expenses and build an early learning system that meets the needs of working families and the providers they rely on. As the 2022 midterm elections approach, this new national polling demonstrates that child care is a winning issue in contested races.
This presentation outlines key findings from polling commissioned by the First Five Years Fund and conducted by Public Opinion Strategies in the summer of 2021. The survey polled voter attitudes toward child care and relevant proposals currently being considered in Congress in five key Republican-held Senate seats and 40 Republican-held congressional districts up for election in 2022.
See the full results below:
Subscribe to FFYF First Look
Every morning, FFYF reports on the latest child care & early learning news from across the country. Subscribe and take 5 minutes to know what's happening in early childhood education.