Celebrating National Black Child Development Week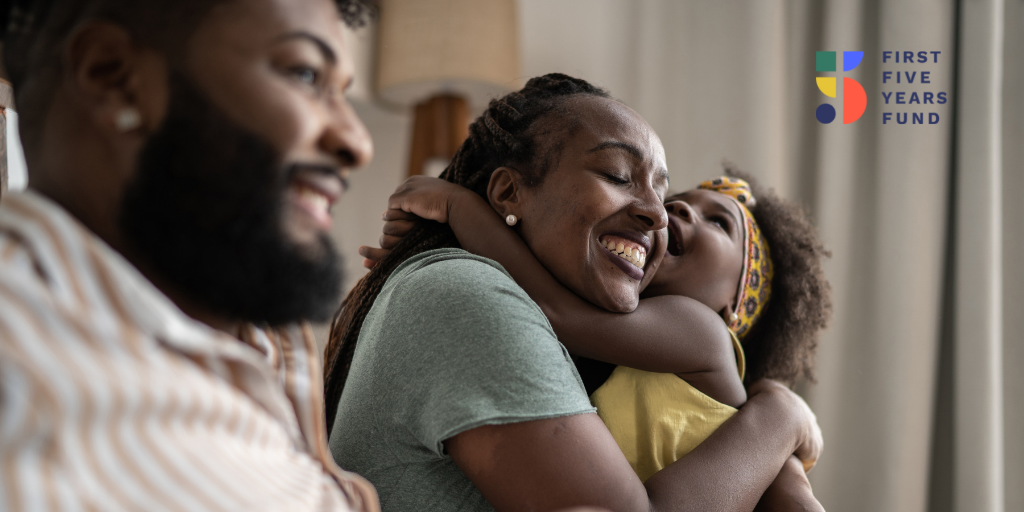 This week, June 6-10, is National Black Child Development Week (NBCDW)! Throughout the course of the week, the National Black Child Development Institute (NBCDI) will be highlighting the Black Child National Agenda and raising awareness of important issues impacting Black children and families. NBCDI Affiliates will host discussions and events that are connected to the 10 National policies that represent a step toward fulfilling America's promise to honor, uphold, and protect the full human rights of all Black children, families, and communities.
In yesterday's kickoff event, NBCDI President and CEO Dr. Leah Austin and Founding Director, Equity Research Action Coalition, Dr. Iheoma Iruka, had a rich conversation centered on the necessity for policies that protect, promote, and preserve Black children and families. Dr. Iruka emphasized how children are the future, as well as the necessity to center Black children in policy discussions. She went on to describe the strengths of the Black community and the many ways in which Black families, particularly Black women, have contributed to this nation's understanding of early care and education. It was enslaved Black women who were the first caretakers and educators. Black children and families specifically played a critical role in understanding and establishing the significance of early education as it was African American children who participated in the Perry Preschool Project and the Abecederian Project, two of the most seminal research projects in the early childhood education field. These studies have become important works demonstrating the long term beneficial impacts of high quality early education.
As stated in the Black Child National Agenda, "Black children in the United States of America face a dual reality: growing up in the "land of opportunity" while also experiencing the reality of racism and inequities that impact their daily lives." The speakers concluded by describing how the Black Child National Agenda represents a codification of some actions policymakers and leaders can take to deliver to Black children and families. The framework is to protect Black children and families from systemic racism and material hardship, promote mental and physical health, and preserve families, communities, and institutions.
Learn more about NBCDI and see below for NBCDW events this week. Tune in to NBCDI's Facebook to attend.
Tuesday, June 7th
BCDI Charlotte 11AM EDT – Black Children's Book Authors: Interviews will be shared of several local Black children's book authors. The discussion will be around early literacy and the importance of ensuring culturally responsive curricula and practices through workforce development and training.
BCDI Paramus 5PM EDT – Mental Health is Real: A discussion with a licensed social worker about mental wellness and the proper development and training of early educators. This is an in-person event at the Neighborhood Child & Infant Care Center in Montclair, NJ.
BCDI DFW 7PM CDT – Family Talk: The Strength and Challenges of our Children. A special discussion that will point to how vital quality education is to Black children which is directly connected to universal access to early care and education.
Wednesday, June 8th
BCDI Charlotte 11AM EDT – Purging the Preschool to Prison Pipeline: A conversation with Dr. Iheoma Iruka at Johnson C. Smith University about addressing harsh and unfair disciplinary practices.
Thursday, June 9th
BCDI Charlotte 11AM EDT – Expansion of the Family Medical Leave Act & Expanding Health Insurance. An interview with Equity Before Birth (Joy Spencer) to discuss expansion of the family medical leave act & expanding health insurance.
BCDI DFW 7PM CDT – Racism and Child Development: A discussion with BCDI DFW leaders and members.
Friday, June 10th
BCDI Charlotte 11AM EDT – Conversation with the Elders about Preservation (Live)
BCDI DFW 7PM CDT – Represent your child(ren) – Discussion and celebration of parenthood with the parents of BCDI DFW.
Saturday, June 11th
BCDI Charlotte 11AM EDT – Black Business Owners Discussion: A series of interviews with Black business owners to discuss the importance of investing in Black-Owned and Black-Led Businesses, Organizations, and Institutions.
BCDI DFW 7PM CDT – The Children's Showcase: A special day to celebrate and showcase the photos of children who are part of BCDI Dallas Fort Worth.
Subscribe to FFYF First Look
Every morning, FFYF reports on the latest child care & early learning news from across the country. Subscribe and take 5 minutes to know what's happening in early childhood education.