Congressional Briefing Highlights New Research on Early Head Start's Impacts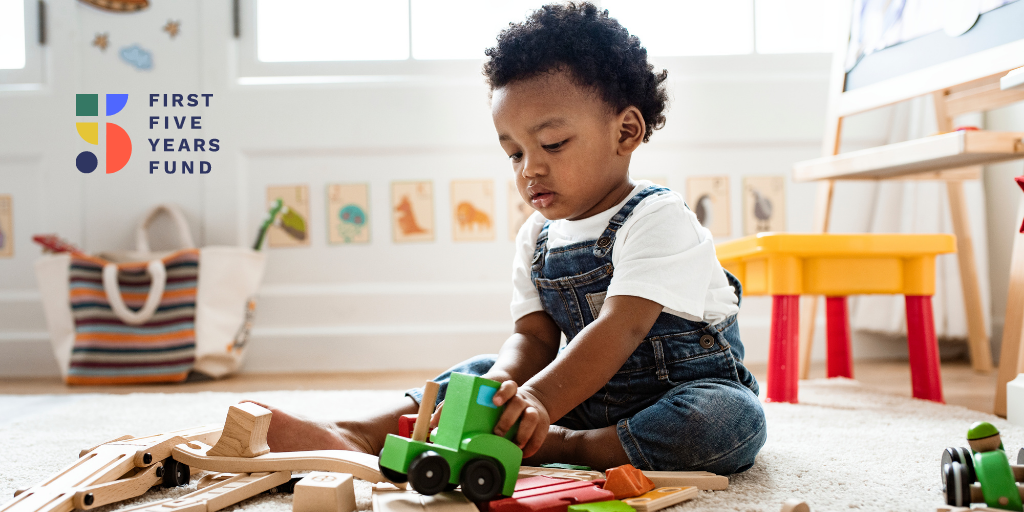 On Wednesday, the National Head Start Association (NHSA) and the bipartisan Congressional Pre-K & Child Care Caucus hosted a briefing entitled "The Child and Family Impacts of Early Head Start Explained". A panel of experts and leaders in the early learning field spoke about the essential role of Early Head Start (EHS), offering context about how the program supports the whole family by providing two-generational supports that benefit children, families, and communities.
EHS programs, which serve low-income pregnant women, infants, toddlers, and their families, promote children's development, support parents in their role as children's first teachers and primary caregivers, and help families make progress toward self-sufficiency. They do so through a variety of services, including home visiting; parent engagement and support; high-quality child care; and nutrition, health, and behavioral health services — all of which are customized to local and family needs.
Speakers Included:
Tommy Sheridan, Deputy Director, National Head Start Association (NHSA)
Dr. Rachel Chazan Cohen, Associate Professor with the University of Connecticut's Human Development and Family Sciences Department
Dr. Brenda Jones Harden, Professor of Child and Family Welfare, Columbia University School of Social Work
Dr. Tammy Mann, President, and CEO, The Campagna Center
Dr. Cohen presented new research on Early Head Start's impact from the Congressionally-mandated Early Head Start Research and Evaluation Project Study (EHSREP). This rigorous and longitudinal randomized control study, which analyzed 3,001 children from 17 diverse EHS program sites, offers conclusive evidence of EHS' impact on a wide range of outcomes.
EHS families were more likely to receive services related to:
Employment
Education/Job Training
Early Intervention
Case Management
Child Care
Dental Care
Group Parenting Education
Home Visiting
Immunizations
Parenting Education
Transportation
According to the study, comprehensive services provided by EHS lead to positive impacts for children and families. Education and job training services provided through EHS had positive impacts on children's social-emotional and cognitive skills as well as positive parenting behaviors supporting children's learning, development, and family self-sufficiency. Early Intervention services created positive cognitive and language outcomes. Providing parent support and information on child development knowledge through case management, group parenting education, and home visiting were all proven to be effective.
In addition to discussing the research, the panelists emphasized that child care by itself is not sufficient and that comprehensive, two-generational services, such as those provided through EHS, are necessary to create long-term changes for children and families.
The panel concluded with recommendations for Congress, including:
Expand Early Head Start
In the most recent program year, Early Head Start served 243,345 children and pregnant women, however, despite its significant impacts, only a small fraction of eligible young children are able to access services. As Dr. Mann said, the number of children served is just a "drop in the bucket based on what the need is."
Increase Provider Compensation and Provide a Cost of Living Adjustment
All of the panelists emphasized the necessity to increase provider compensation. Tommy Sheridan referenced NHSA's most recent survey, which found that there are serious workforce issues. Chronic low compensation, challenging job conditions, and better opportunities with employers who pay more have contributed to workforce recruitment and retention challenges. Increasing compensation and providing a cost of living adjustment in line with inflation is critical to recruiting and retaining a qualified workforce and providing high-quality services.
Fund More Longitudinal Data Studies
Dr. Cohen noted that there is a great need to expand funding for longitudinal data in order to study children over time. Longitudinal data is critical in order to learn about children's development and understand the role of such services over time.
Expand Early Intervention Services
EHS offers early intervention services for infants and toddlers who have delays or medical diagnoses. Programs work not only with the child, but also with the child's family to ensure that parents have the tools they need to create a healthy, supportive environment for the whole family. Dr. Harden emphasized that many children are not receiving the identification or early intervention services they need, due to insufficient federal funding. This can have long-term impacts on a child's developmental path and outcomes. The results from the study are important in finding strong causal support for early intervention. Service expansion could connect more children and families to critical services.
Subscribe to FFYF First Look
Every morning, FFYF reports on the latest child care & early learning news from across the country. Subscribe and take 5 minutes to know what's happening in early childhood education.