Understanding Parents' Complex Child Care Choices — or Lack Thereof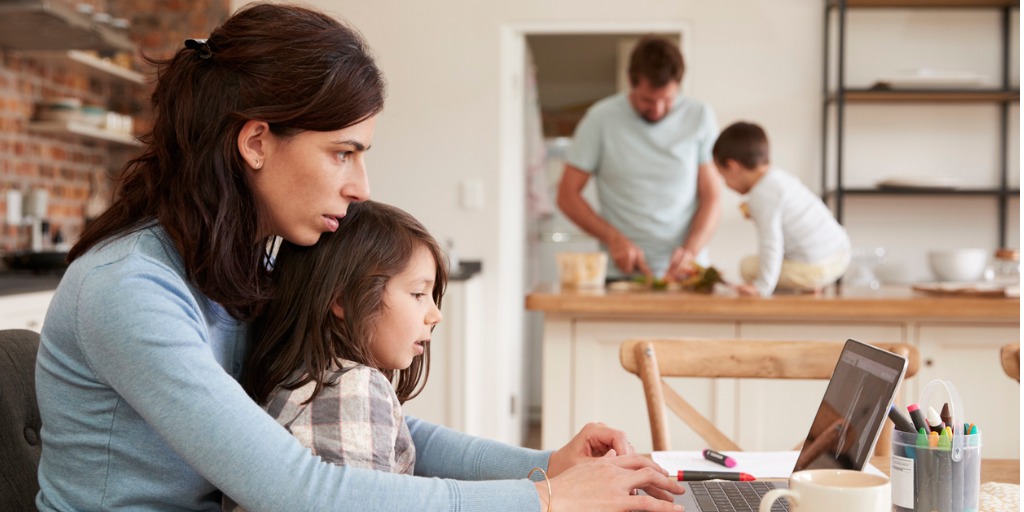 Parental choice is a fundamental value of our child care system. While all parents want their young children cared for in a safe and warm environment, they have varied needs and preferences when it comes to basics like cost, location, and hours, as well as more specific criteria like curricula and caregiver qualifications. While a range of child care choices exist, we know that many parents struggle to find care that meets their unique needs. There is a lack of data about what parents actually want, and understanding what they are looking for is essential to improving access.
Last week, the Bipartisan Policy Center (BPC) released "The Illusion of Parent Choice: Lessons Learned from BPC's Parent Survey Series," a report on their recent work to better understand the complexity of parents' child care choices. Since 2019, BPC has conducted 10 surveys of parents with children under five, and the results provide a comprehensive view of families' needs. As we work to address the nation's child care crisis, this data can inform policy so that our child care system truly works for working parents.
Some key findings from BPC's report include:
Parents need better access to care during non-traditional hours. BPC found that a quarter of parents need non-traditional hour care, with 53% of those parents needing care directly after the traditional workday, from 6:00 pm to 8:00 pm. Unfortunately, it's very difficult to find child care during non-traditional hours: only 8% of centers and 34% of home-based programs provide non-traditional hours or weekend care. The challenges are even greater for parents working unpredictable schedules who are forced to piece together child care on short notice. The bipartisan After Hours Child Care Act, recently introduced in the Senate, aims to address this issue by increasing the supply of child care for families with parents working non-traditional hours through a competitive grant pilot program.
Access to child care directly impacts parent's work decisions in multiple ways. BPC found that child care responsibilities impacted between 38% and 45% of parents' ability to work in the past month. Child care was a major factor in their decisions to accept jobs, leave jobs, or change their hours. BPC found that people with higher incomes and people who work remotely are more likely to say their employer is responsive to their child care responsibilities. Unfortunately, this means that parents who likely have more constrained child care choices—due to lower incomes and less schedule flexibility—may have employers who are less responsive to their needs. And while efforts by employers to increase access to child care are important—as the Biden administration has recently prioritized through executive order— parent choices are also influenced by other employer benefits, such as paid and unpaid leave and prioritized scheduling.
While cost and convenience are very important factors for parents, child care choices are often more complex. While many parents prefer formal care (such as a center or home-based program), BPC found that some parents prefer informal care regardless of cost or convenience. Informal care can include relatives, nannies, or friends, but is most commonly provided by parents or grandparents. While many parents choose informal care because it might be more affordable, convenient, and flexible, some parents also have trust and safety concerns about formal care. It's also important to consider that preferences around formal care may change with a child's age. For instance, some parents may be uncomfortable with the idea of their infant going to a child care center, but end up preferring this option once their child is preschool age. 
In a recent webinar on this topic, BPC's Linda Smith spoke with Anubhav Bagley of Arth Analytics and Claire Taylor of Morning Consult, who worked with BPC on this research. Taylor said, "The system parents are operating in, is that they don't actually have a choice in the child care that they are using, and what they are able to afford does not always align with what is available in their community. So you see them piecing a variety of things together… doing all these things to stitch together care for their young child." Bagley added that the lack of choice varies significantly for certain groups, such as those living in rural areas and those working non-traditional hours. He explained that child care choices are not flexible enough to keep up with changes in our economy.
While not every young child uses formal child care in the United States, for the majority of families it is an economic necessity. But child care choices are complex and solutions cannot be one-size-fits-all. The system we have now is broken and building a better system will require considering parents' diverse needs. BPC's work has provided an important national perspective. In the webinar, Smith expressed the need for better data to truly understand the gap in child care access and called on states and localities to take this research further and design policies to meet the needs of their working families.
Subscribe to FFYF First Look
Every morning, FFYF reports on the latest child care & early learning news from across the country. Subscribe and take 5 minutes to know what's happening in early childhood education.