The Crucial Role of Early Educators and the Need for Increased Compensation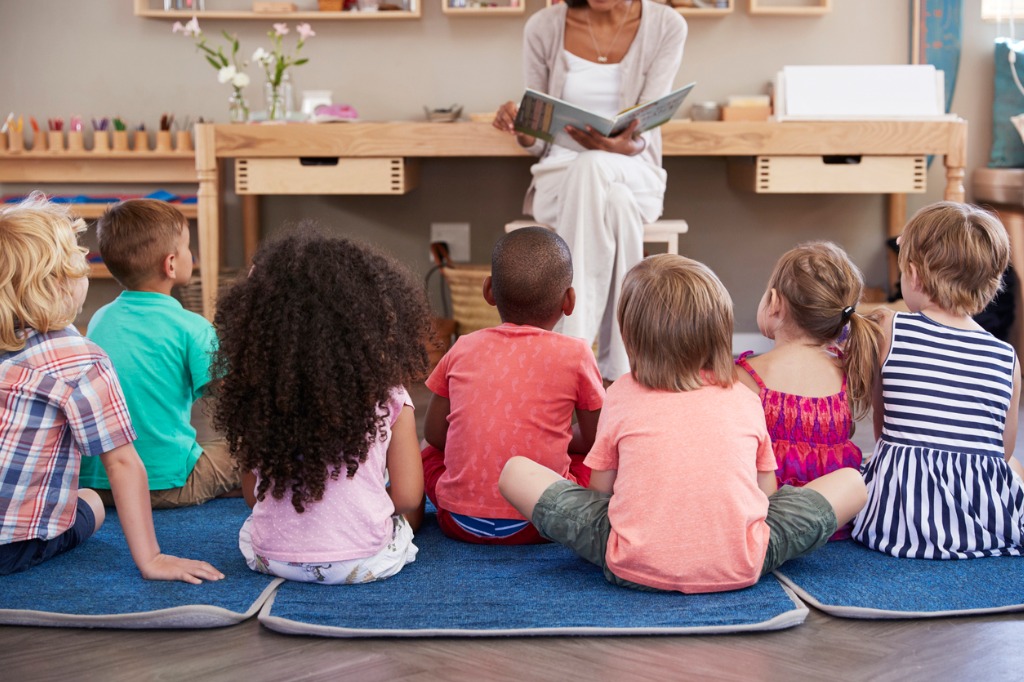 Early educators are underpaid and undervalued for the challenging and important work they do.
When determining what factors make an early care and education (ECE) program high quality, it's the teachers and leaders that are essential to children's growth and development. But with dismally low pay and lack of basic benefits, early educators continue to leave the field for better paying and potentially less demanding jobs. The ECE space has long been plagued by high turnover, but the situation has become more dire.
Our child care landscape is a complex, mixed delivery system that consists of center-based programs, home-based providers, Head Start, state-funded pre-K, and informal care arrangements. Programs receive various combinations of private and public funding. And while wages are notoriously low across the board, there is variation in by setting, program type, and age group served.
Council for a Strong America recently released a report, "Child Care Educators Set Young Kids on the Path to Success," which emphasizes that one of the most fundamental features of high-quality ECE programs is highly-qualified teachers who are well-trained before and during their service. However, early educators, and child care teachers, in particular, are poorly compensated. The report includes 2022 data from the U.S. Bureau of Labor Statistics (BLS) comparing compensation across states. On average, child care teachers are paid significantly less than preschool teachers, and both earn almost half of what kindergarten teachers earn.
Child Care Teachers
Average annual earnings: $29,570
This ranges from $21,430 in Mississippi to $40,370 in DC.
Preschool Teachers
Average annual earnings: $38,640
This ranges from $24,540 in Alabama to $49,110 in DC.
Kindergarten Teachers
Average annual earnings: $65,120
This ranges from $45,910 in Mississippi to $94,310 in California.
Find wage data for your state here.
Despite having similar responsibilities and requiring comparable knowledge and skills, serious disparities in pay between child care workers and those working with slightly older children persist. Low wages and limited benefits have far-reaching consequences that affect both the lives of child care workers and the availability of child care throughout the nation. Early childhood educators have a poverty rate nearly eight times higher than K-8 teachers, which leads many to rely on public assistance to meet the needs of their own families. It is easy to see why many child care providers report losing qualified teachers to the public school system, where they can do similar work but earn significantly more money and receive more generous benefits.
Head Start, the nation's oldest and largest early learning program, is often lauded for its high standards and subsequent long-term positive impact on participants. All Head Start grantees must meet rigorous performance standards, including high qualifications for teachers. Bachelor's degrees are required for 50% of teachers at the national level. The National Institute for Early Education Research (NIEER) recently released appendices to its State of Preschool Yearbook that include Head Start salary data for the 2021-2022 school year. While Head Start salaries are determined at the program level, state-level data sheds important light on Head Start teacher compensation. Importantly, it looks at salary by educational attainment:
Teachers (all degree levels)
Average annual earnings: $38,499
This ranges from $26,964 in Mississippi to $79,853 in DC.
Assistant teachers
Average annual earnings: $25,570
This ranges from $17,571 in Wyoming to $39,265 in DC.
Teachers (CDA credentials)
Average annual earnings: $28,797
This ranges from $14,756 in Tennessee to $40,268 in Delaware.
Teachers (AA degrees)
Average annual earnings: $32,608
This ranges from $25,647 in Kentucky to $63,104 in DC.
Teachers (BA degrees)
Average annual earnings: $39,968
This ranges from $29,522 in South Carolina to $63,142 in DC.
Teachers (graduate degrees)
Average annual earnings: $51,056
This ranges from $30,458 in Mississippi to $95,922 in DC.
Find the average salary for Head Start teachers in your state here.
While Head Start teachers across all degree levels earn slightly more than the average child care teacher, their compensation is low, particularly when taking into account their specialized skills and training. While salaries do increase with higher educational attainment, even Head Start teachers with BAs are still earning far too little.
Early educators across settings are not earning what they deserve. The BLS and NIEER data also do not take into account benefits, which are minimal for most early childhood educators. Low compensation contributes to teacher turnover and staffing shortages that reduce the availability of care and create instability for ECE programs, parents, and children. The child care sector has had such issues attracting and retaining quality educators in recent years that there are 39,400 fewer child care educators nationwide than there were in 2020. According to a recent analysis from the Center for American Progress, the child care sector has been recovering slower than other pandemic-affected industries and has become less competitive relative to other low-paying occupations. Increasing compensation for early educators could help thousands of eligible children and families access the child care they need.
Federal policymakers can take steps to improve early educator compensation. While increased public funding does not necessarily translate directly to wages, it is very difficult to raise wages without more money in the system. FFYF is working with policymakers on both sides of the aisle to introduce legislation and support efforts to increase compensation for early educators.
Subscribe to FFYF First Look
Every morning, FFYF reports on the latest child care & early learning news from across the country. Subscribe and take 5 minutes to know what's happening in early childhood education.