Now Is The Time.
The First Five Years Fund has a plan to leverage public support for early childhood education into a significant expansion of high-quality early learning from birth through age five. Together, we can ensure that every child who needs it can participate in a high quality program—one that gives them a strong start in life, the opportunity to do well in school and succeed in life.
The solution is in our reach.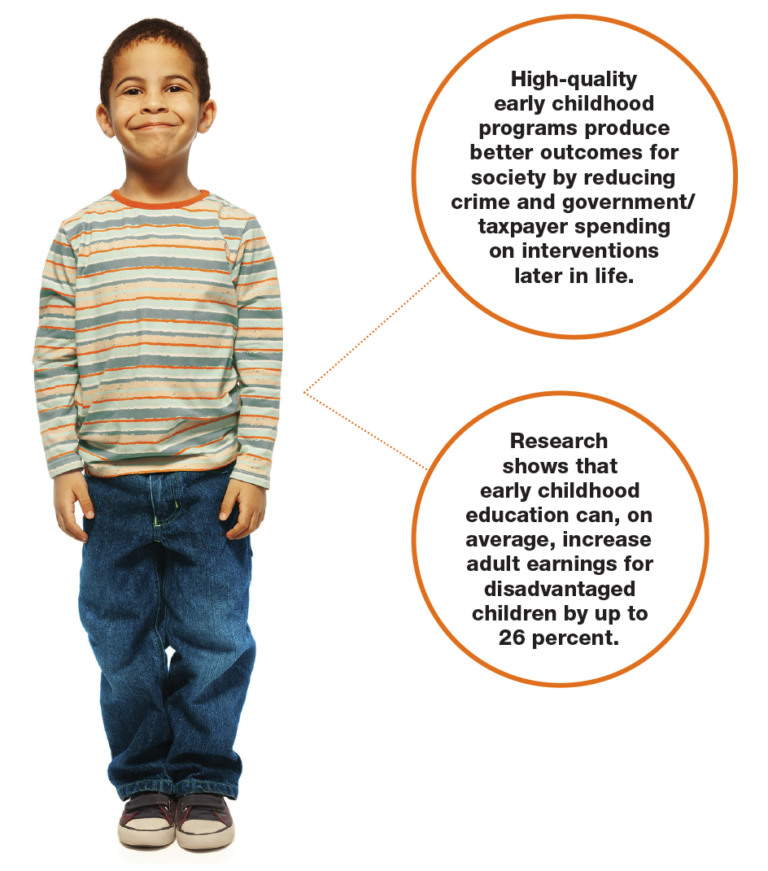 Our plan provides recommendations for policy solutions that take us from where we are to where America needs to be. It's a starting point for conversations between a new administration and Congress to strengthen existing programs while establishing a well-financed continuum of high-quality education and care from birth through age five.
Quality early childhood education for children from low-income families is one of the best ways to promote upward mobility that pays off for everyone. Every child needs high-quality early childhood development from birth through age five, but low-income children are the least likely to get it. Parental education, early learning for infants and toddlers, quality child care, and preschool make up the continuum of resources that produce better education, health, social and economic outcomes.
It's time to align policies to public demand.
FFYF's nationally recognized public opinion polling on early childhood has shown consistently high and growing bipartisan support for more state and federal investment in birth through five early childhood programs.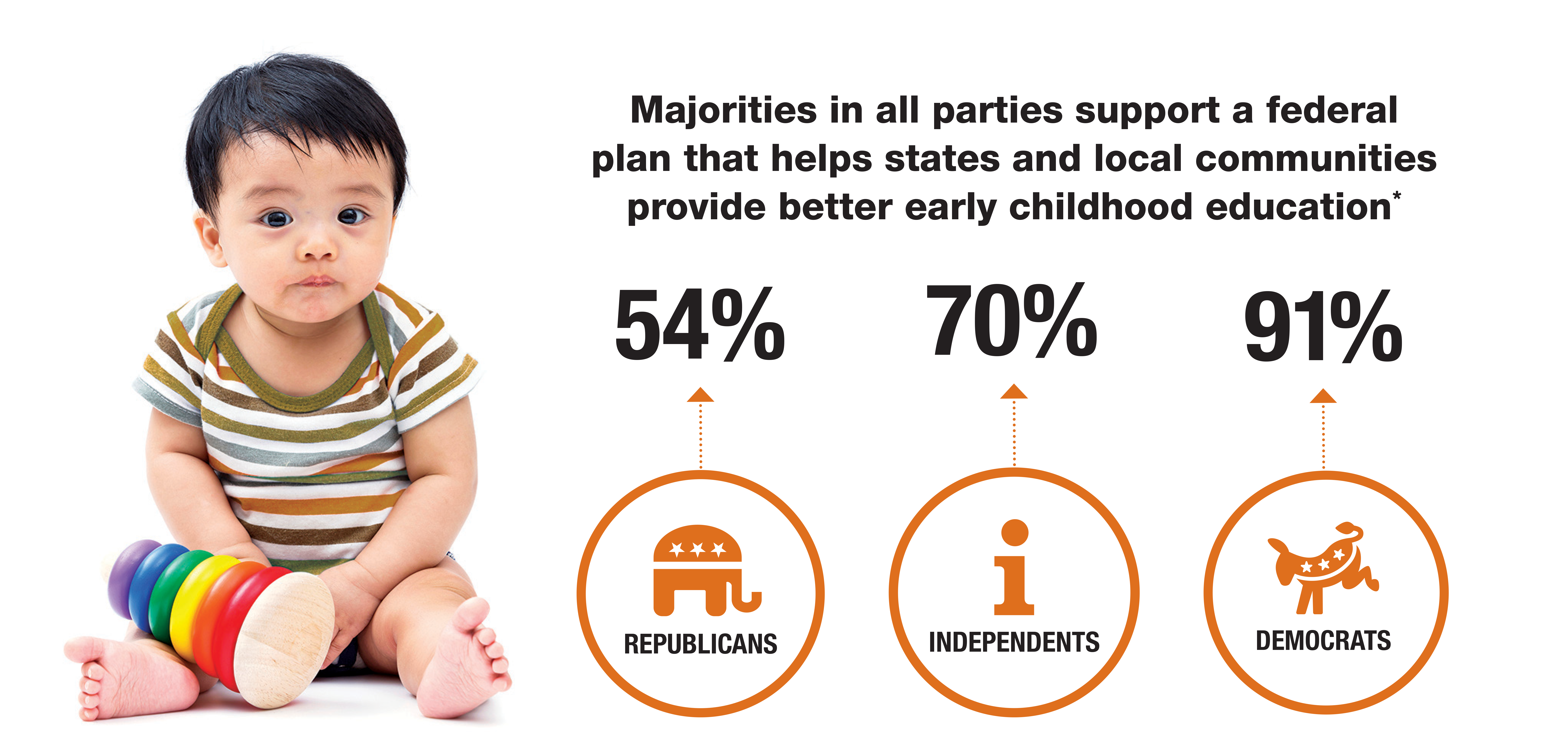 * Public Opinion Strategies & Hart Research Associates (2016).
Take action.