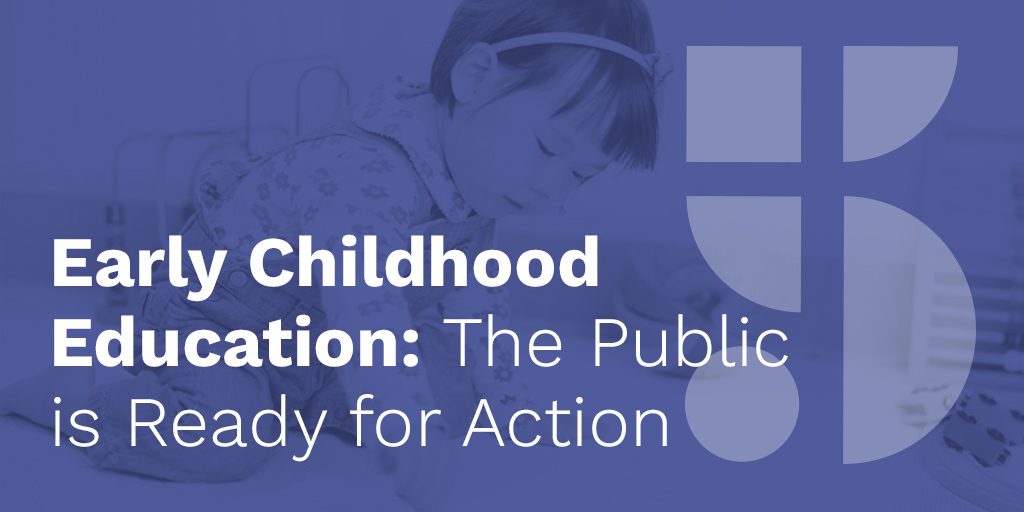 Americans are united when it comes to early childhood education and their desire to have the issue remain a priority for policymakers in Congress and the administration.
FFYF's renowned national and state polling is the gold standard for voter sentiment on early childhood education in America. Ten years of state and national polling have shown a steady increase in support for greater investments in quality early learning and care opportunities, while also establishing a clear set of principles that voters want their lawmakers to follow as they develop policy solutions for working families.
Over the years, the results have been consistent: Americans see the value in high-quality early learning and care, and they want more choices and greater access to these opportunities. And, despite the importance families place on high-quality child care and early childhood education, families are struggling to afford quality options.
Two national polls commissioned by the First Five Years Fund (FFYF) and conducted by the bipartisan polling team of Hart Research and New Bridge Strategy immediately following the 2022 midterm elections have found that voters and small business owners across the political spectrum overwhelmingly endorse the federal government taking action on child care.
What's more, the poll underscores broad, bipartisan agreement that the national shortage of affordable child care programs is doing significant harm to families' finances, businesses' bottom lines, and the U.S. economy broadly.
The two bipartisan national polls surveyed: registered voters including an oversampling of suburban women voters, and small business owners across the U.S. Voters and small business owners overwhelmingly support the federal government taking action on child care. In fact, the two groups are in lockstep on this point: 74% of both voters and small business owners say that federal funding for child care and early learning programs should be increased.
---
Aggregate Polling Analysis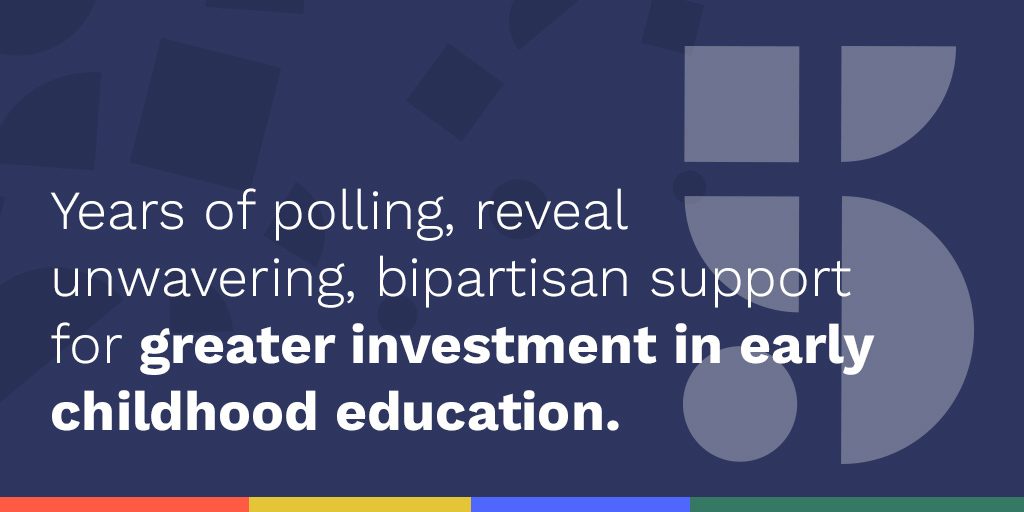 FFYF has also conducted analysis that consolidates and synthesizes the findings of our years of publicly available research with that of other national and state polls – some of which have never been released publicly.
This arsenal of individual polls paints an even brighter picture when studied together as a collective body of research.
---