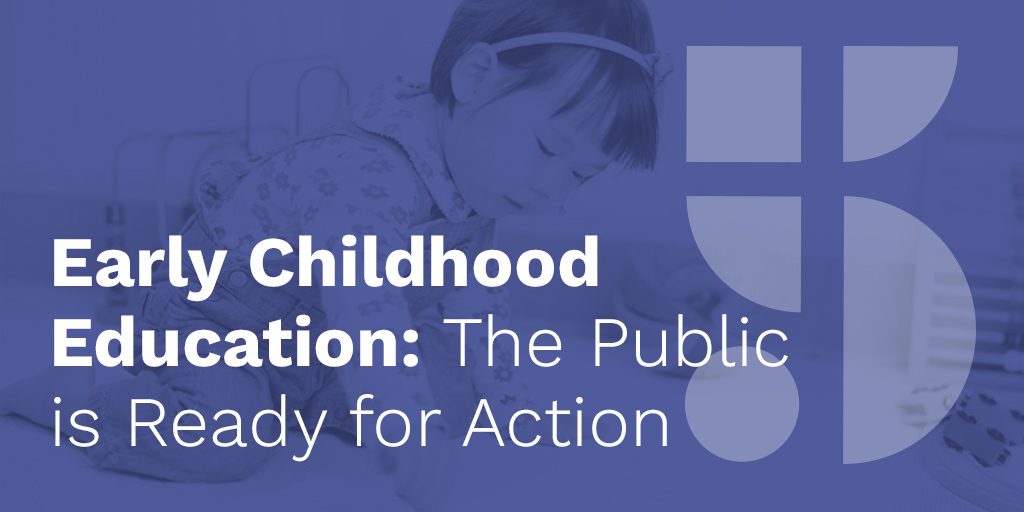 Americans are united when it comes to early childhood education and their desire to have the issue remain a priority for policymakers in Congress and the administration.
FFYF's renowned national and state polling is the gold standard for voter sentiment on early childhood education in America. Eight years of state and national polling have shown a steady increase in support for greater investments in quality early learning and care opportunities, while also establishing a clear set of principles that voters want their lawmakers to follow as they develop policy solutions for working families.
Over the years, the results have been consistent: Americans see the value in high-quality early learning and care, and they want more choices and greater access to these opportunities. And, despite the importance families place on high-quality child care and early childhood education, families are struggling to afford quality options.
Ahead of the 2022 midterm elections, a national poll conducted by Public Opinion Strategies in five key Republican-held Senate seats and 40 Republican-held congressional districts demonstrates that child care is a winning issue among voters across the political spectrum. As recent economic turmoil exacerbated decades-long child care challenges facing working parents, voters increasingly recognize the essential role that child care plays in the success of our economy. Voters understand the severity of child care challenges facing working families and want Congress to help address them
New national polling reveals a strong majority of voters, including suburban women, independents, and other voter groups whose votes are crucial in key elections, are supportive of the child care and preschool investments proposed in the Build Back Better Act. In fact, voters want their federal policymakers to prioritize child care and preschool this year, and support for these investments has inspired broader voter support for the legislation as a whole.
Voters want Congress to act quickly to ensure quality child care and preschool are affordable for families who need it, and they support the proposals under consideration on Capitol Hill. Nearly 70% of voters say taking action to ensure working families have access to affordable, high-quality child care and early learning programs should be a priority this year.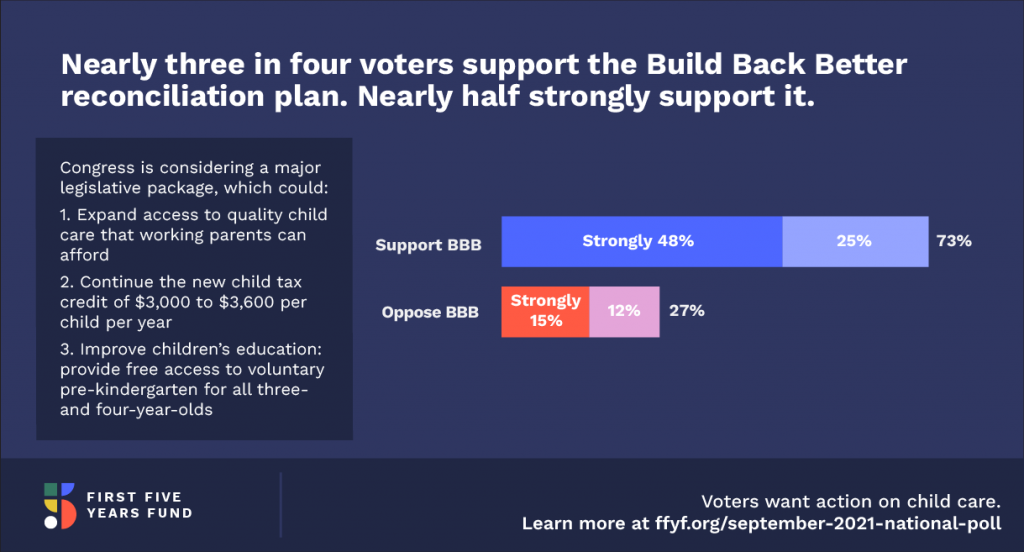 ---
Aggregate Polling Analysis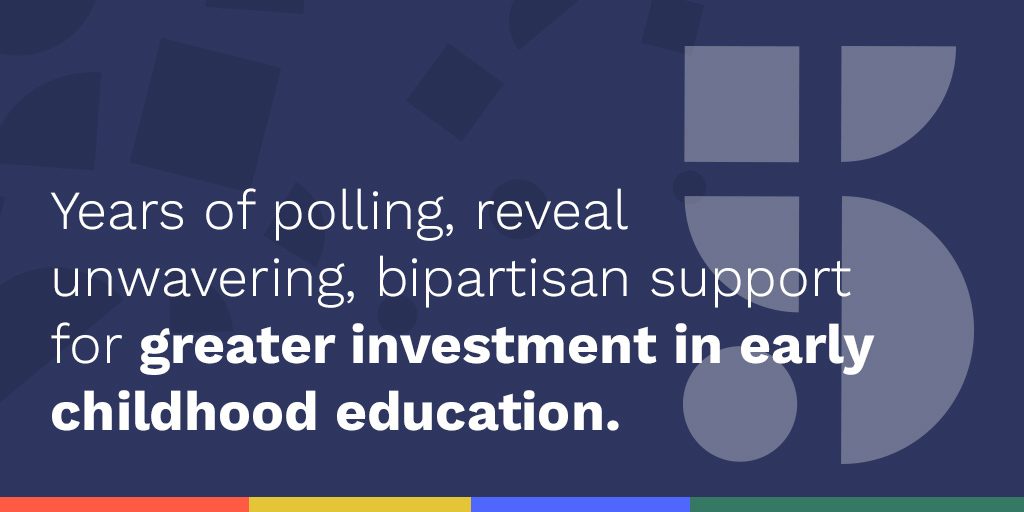 FFYF has also conducted analysis that consolidates and synthesizes the findings of our years of publicly available research with that of other national and state polls – some of which have never been released publicly.
This arsenal of individual polls paints an even brighter picture when studied together as a collective body of research.
---