NEW: 41 Republican House Members Call for Additional Relief for Child Care Providers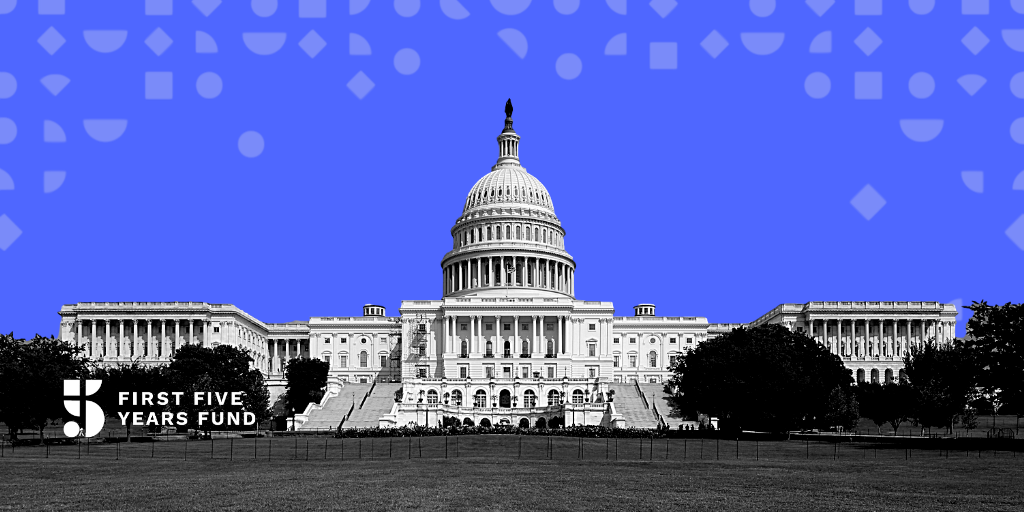 WASHINGTON – Today, 41 Republican lawmakers in the House sent a letter to Congressional leaders calling for dedicated federal relief for child care providers and businesses to stabilize an industry that has been devastated by the ongoing COVID-19 pandemic. Without this relief, child care providers across the country will not be able to continue operating amid major increases to operating expenses and ongoing declines in enrollment — exacerbating the child care challenges families face at a time when working parents are expected to begin returning to the workplace.
The letter to Speaker Nancy Pelosi and House Repubican Leader Kevin McCarthy, led by Representatives Rodney Davis (R-IL) and Tom Emmer (R-MN), requests additional assistance for child care in the next economic relief package, writing, "As Congress considers additional relief efforts for those affected by the COVID-19 pandemic, it is critically important that child care providers receive timely and targeted assistance during this challenging period to help stabilize the industry. In the wake of widespread closures, additional federal relief will ensure that child care providers are able to survive this crisis in order to remain viable and available to serve children and families that depend on them. Parents, and the American economy, are relying on the child care industry for a successful economic recovery."
---
"If the child care industry does not receive dedicated relief soon, child care businesses — many of which are small, minority-owned businesses — will be forced to close, hurting our economy and preventing any real recovery from happening after this pandemic," said First Five Years Fund (FFYF) Executive Director Sarah Rittling. "Even in the best times, providers struggled to make ends meet, but the new realities of safely caring for children in the post-COVID world are making it even more difficult for providers to reopen and serve their communities. A child care stabilization fund will provide much-needed relief and resources for thousands of providers, and we are hopeful Congress will act swiftly. We are grateful that the needs of child care have received bipartisan support in both the House and Senate, and we thank the 41 Republicans who signed this letter for recognizing the needs of families and providers in their communities and across the country."
---
According to a survey released this week from the National Association for the Education of Young Children, 70 percent of child care providers are incurring substantial, additional costs for staff, cleaning supplies, and personal protective equipment, and 86 percent of providers say they are serving fewer children than prior to the pandemic. Dedicated emergency relief from Congress would allow providers to cover these important new health and safety expenses while enrollment remains low, help these critical small businesses navigate new operational realities, and ensure they have the resources they need to continue serving their communities.
In the letter, the Republican lawmakers cited the recent survey that found nearly half of the United States' child care supply could permanently disappear as a result of the pandemic if additional stabilization measures are not provided. As parents begin to return to work, many are finding it difficult to find child care within their communities, and as many more providers are forced to close, many parents — women being the most impacted by this crisis — will find that the only way to provide care is to leave the workforce, preventing any real economic recovery from happening after this crisis.
Bipartisan congressional support for additional relief for the child care industry continues to grow. Just this week in the Senate, Senator Joni Ernst (R-IA) unveiled the Back to Work Child Care Grants Act of 2020, which would provide dedicated economic assistance to stabilize the child care industry and resources to child care providers amid the COVID-19 crisis. With Senator Kelly Loeffler (R-GA), Sen. Ernst also introduced a resolution in support of $25 billion in emergency relief funding for child care to support the industry in a future economic stimulus package, and she co-led a bipartisan letter with Senator Kyrsten Sinema (D-AZ) and nearly two-dozen Senators calling for much-needed relief for the child care industry.
Meanwhile, House Appropriations and Ways and Means Committee Democrats introduced the Child Care for Economic Recovery Act, which provides funding and tax subsidies to states in order to increase access to safe, affordable child care, and Democratic leaders in the House and Senate have introduced the Child Care Is Essential Act, which would provide $50 billion in funding for a child care stabilization fund. The Child Care is Essential Act was sponsored by Sen. Patty Murray (D-WA), Rep. Rosa DeLauro (D-CT), and Rep. Bobby Scott (D-VA).
The First Five Years Fund is the leading bipartisan federal advocacy organization working to ensure all children from birth through age five have equal access to affordable, comprehensive, high-quality care and education to support their healthy development and help them achieve their full potential in school and life. FFYF seeks to expand federal support for all early learning and care opportunities that are high-quality and focused first on serving those children most-at-risk. http://www.ffyf.org
Subscribe to FFYF First Look
Every morning, FFYF reports on the latest child care & early learning news from across the country. Subscribe and take 5 minutes to know what's happening in early childhood education.