Congressional Leaders Introduce Bill to Establish Child Care Stabilization Fund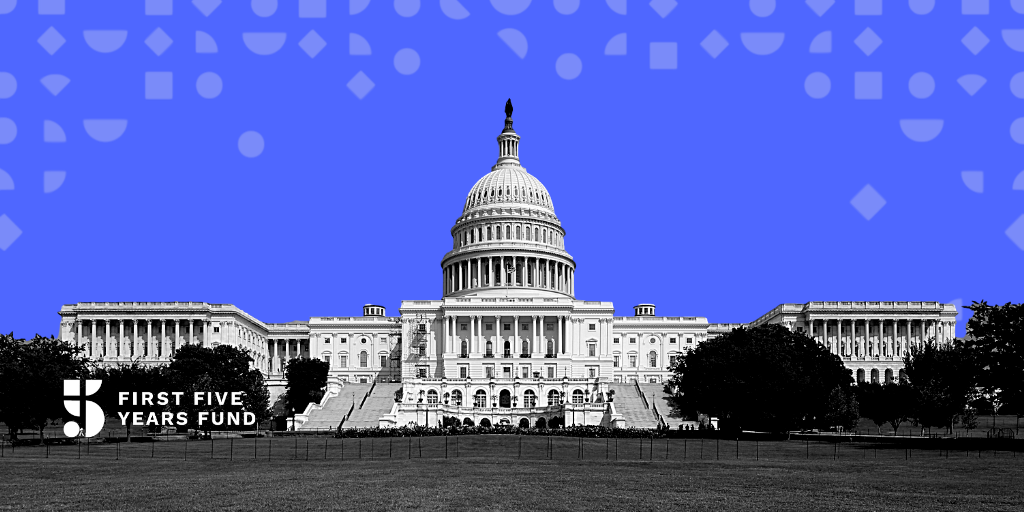 This week, Senator Patty Murray (D-WA), Congresswoman Rosa DeLauro (D-CT), and Congressman Bobby Scott (D-VA) introduced the Child Care is Essential Act – a bill to create a Child Care Stabilization Fund to provide much-needed relief to the child care sector, which is on the brink of collapse as a result of the COVID-19 crisis. With a proposed $50 billion in funding, the Child Care Stabilization Fund would provide grant funding to child care providers to stabilize the child care sector and support providers to safely reopen and operate. Earlier this month, FFYF and many of our partners in the Child Care Relief Campaign wrote a letter to the leaders of the House and Senate, which included a recommendation to create just such a stabilization fund, with the understanding that meeting the unique and dire needs of the child care industry would require significant, dedicated assistance specifically for child care providers.
Senate cosponsors of the Child Care is Essential Act include: Senators Elizabeth Warren (D-MA), Bob Casey (D-PA), Kirsten Gillibrand (D-NY), and Tina Smith (D-MN). House cosponsors include: Representatives Suzanne Bonamici (D-OR), Katherine Clark (D-MA), Abby Finkenauer (D-IA), Lois Frankel (D-FL), Deb Haaland (D-NM), Jahana Hayes (D-CT), Nita Lowey (D-NY), Lucille Roybal-Allard (D-CA), and Haley Stevens (D-MI).
First Five Years Fund (FFYF) Executive Director Sarah Rittling thanked the lawmakers for their strong leadership: "For years there has been bipartisan understanding in Congress that investment in high-quality child care opportunities benefits children's learning and healthy development, allows parents to work, and leads to increased stability for the nation's labor market. Now, as businesses begin reopening after this crisis, parents will be unable to return to work without child care, adding additional strain to their family's economic security, the struggling child care industry, and the economy as a whole. We are grateful for the leadership of Sen. Murray, Rep. DeLauro, Rep. Scott, and so many others in Congress who continue to prioritize the needs of young children and their families, and we are hopeful that the upcoming economic recovery package will include significant assistance to meet the needs of child care providers and the families they serve."
Extended closures have forced thousands of child care providers across the country to close their doors during this crisis, often permanently. Now as states continue the process of opening up parts of the economy, these widespread closures – paired with important, but costly new health and safety measures – will further exacerbate the challenges providers face in covering operating expenses, and will almost certainly lead to catastrophic declines in America's child care supply.
Thankfully, there is bipartisan agreement on Capitol Hill around the need to prevent the child care industry from collapsing. Understanding the devastating impact of this pandemic on child care providers and the communities they serve, last week Senators Joni Ernst (R-IA) and Kelly Loeffler (R-GA) introduced a resolution last week calling for an additional $25 billion in dedicated federal relief for the child care industry. Days earlier, the House passed the HEROES Act, which included $7 billion in dedicated funding for child care. What's more, Senator Ernst and Senator Kyrsten Sinema (D-AZ) lead a bipartisan letter with nearly two dozen colleagues in calling for significant relief for the nation's child care providers.
According to a survey of over 5,000 child care providers across the country conducted by the National Association for the Education of Young Children (NAEYC), more than half of child care facilities across the country have been forced to close, and analysis by the Center for American Progress estimates that the closures caused by the coronavirus pandemic will result in 4.5 million child care spaces disappearing, making it difficult for parents returning to work to find child care in their communities.
Subscribe to FFYF First Look
Every morning, FFYF reports on the latest child care & early learning news from across the country. Subscribe and take 5 minutes to know what's happening in early childhood education.