House Appropriations Committee Approves Bill With Proposed FY2023 Funding Levels for ECE Programs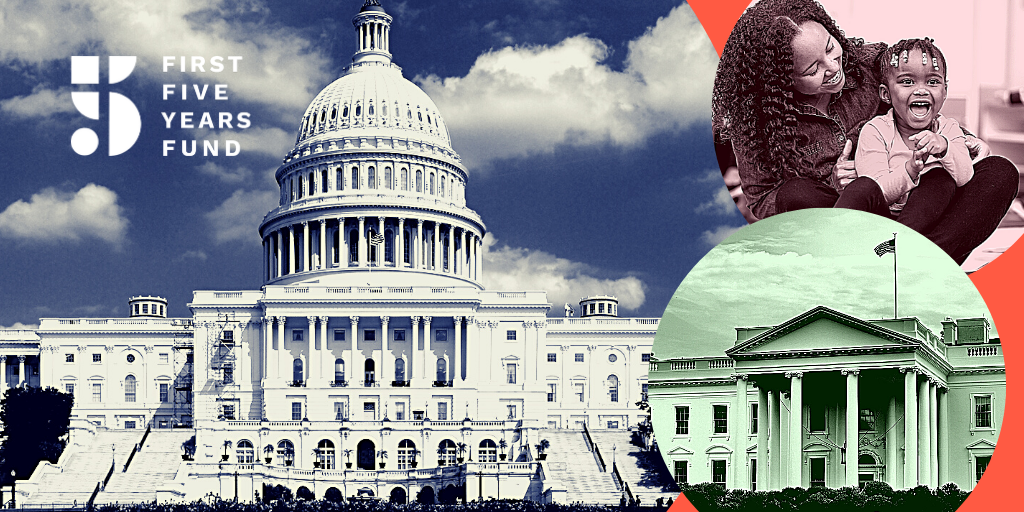 Today, the House Appropriations Committee voted to pass the FY2023 Labor, Health and Human Services, Education, and Related Agencies (LHHS) bill, which provides funding for many of the core federal early childhood education programs, including the Preschool Development Grant Program, Child Care and Development Block Grant (CCDBG) Program, and Head Start and Early Head Start. The bill now heads to the House floor for a vote.
In response, First Five Years Fund (FFYF) Executive Director Sarah Rittling released the following statement:
"Just as child care is a key pillar supporting America's economy and labor force, federal funding is foundational to our nation's early learning and care programs. Until Congress acts to provide the significant, sustained investment to support a child care system that meets the needs of working families and providers, it is imperative that lawmakers work to secure as much funding as possible through annual appropriations. Now is not the time to short-change the essential programs that millions of families rely on to be able to go to work each day and support their children's healthy development. As the appropriations process moves forward, we are hopeful that Congress will build on the overwhelming bipartisan support for these crucial programs and offer robust funding increases that allow them to reach more eligible children and families."
Earlier this year, the White House released President Biden's budget request to Congress, which included a $1.4 billion increase to the Child Care and Development Block Grant (CCDBG), the primary federal child care program. Subsequently, lawmakers circulated Dear Colleague letters requesting important funding increases for the federal early learning and care programs, including a request from Senate Republicans to put CCDBG on a path to double funding for the program within five years, roughly a $1.2 billion increase per year. The proposal from House Democratic appropriators is for a $1 billion increase, considerably less than the $6.2 billion requested by a number of House Democrats.
The proposed FY2023 funding levels include:
Child Care and Development Block Grant (CCDBG) program: $7.17 billion

A $1.0 billion increase over FY2022

Head Start and Early Head Start: $12.4 billion

A $1.36 billion increase over FY2022

Preschool Development Grant Birth Through Five (PDG B-5) program: $350 million

A $60 million increase over FY2022

IDEA Part B Preschool Grants: $439.6 million 
A $30.1 million increase over FY2022
IDEA Part C Grants for Infants and Toddlers: $621.3 million  

A $125 million increase over FY2022
Republican and Democratic lawmakers alike have long been in agreement that early childhood education is critical to achieving the outcomes children need to be successful in school and life. Over the years, federal early learning programs have seen steady, significant progress through increased, bipartisan investments from both Congress and the White House. FFYF has a long history of national advocacy for early learning, and in April of 2022, led our partners in calling for significantly more discretionary funding for these programs.
Without sustained increases, these programs will continue to reach a fraction of children and families eligible to participate, which is generally based on income. Meanwhile, families at every income level struggle to access high-quality care options that meet their needs, whether due to high cost or limited supply. In addition to the annual appropriations process, Congress provided federal pandemic relief funding that was vital to keeping the child care market afloat and preventing massive nationwide closures. If Congress does not pass a significant, long-term investment through reconciliation in early learning on top of annual appropriations funding, America's child care system faces an estimated $48 billion funding cliff upon expiration of federal child care relief funding, which Congress passed during the pandemic to shore up an already struggling child care market. Fourteen states are facing shortfalls of more than $1 billion dollars. Expiration of this funding on September 30, 2024 will further exacerbate our early learning crisis, resulting in higher prices and longer waitlists for families, while lower wages push more child care professionals out of the field.
Subscribe to FFYF First Look
Every morning, FFYF reports on the latest child care & early learning news from across the country. Subscribe and take 5 minutes to know what's happening in early childhood education.