The Maternal, Infant, and Early Childhood Home Visiting (MIECHV) program provides federal funds to states, territories, and tribal entities for voluntary, evidence-based home visiting services. Voluntary home visiting programs, like those made possible by MIECHV, pair families who often have limited support and resources with trained home visitors such as nurses, social workers, and educators. Home visitors meet with parents one on one from pregnancy through their child's kindergarten entry to help lay the foundation for the health, education, development, and economic self-sufficiency of the entire family.
Visits by caring, experienced professionals can turn good intentions into good parenting, breaking generations-long cycles of poverty, addiction, abuse, and despair, making MIECHV a critical piece to providing a continuum of care for children from birth to age five. In Fiscal Year (FY) 2020, home visiting programs funded by MIECHV served over 140,000 parents and children and provided 925,000 home visits nationwide.
As the needs of families in communities across the country can greatly vary, MIECHV is designed to give states flexibility in identifying local needs to maximize effectiveness in improving outcomes. For families experiencing poverty, language barriers, or geographic isolation, tailored home visiting services can be a valuable resource for supporting parents to be the best advocate for their child's learning and development in the early years.
In recent years, some home visiting models have extended this tailored approach to include virtual service delivery, supported by evaluations to ensure ongoing fidelity of implementation. Virtual home visits have helped extend MIECHV's reach to under-resourced communities, prevent service delivery disruptions due to illness or weather, and provide more immediacy and flexibility. The pandemic greatly accelerated the use of virtual home visiting, allowing families to maintain vital connections during unprecedented circumstances.

While approaches may vary, all MIECHV grantees share the common goals of improving maternal and child health; preventing child injuries, abuse and neglect; improving school readiness and achievement; reducing crime and domestic violence; improving family economic self-sufficiency; and improving coordination and referrals for community resources.
The 2019 Mother and Infant Home Visiting Program Evaluation (MIHOPE) report found positive impacts of MIECHV-funded programs on a number of family outcomes, including improved home environments, reduced household aggression, fewer child emergency room visits, and improved maternal health. In this way, the report shows home visiting to be a worthwhile investment, however, pre-pandemic estimates showed MIECHV reached only 3-5% of eligible families, and recent statewide needs assessments have identified additional high-risk communities that would benefit.
---
MIECHV in your State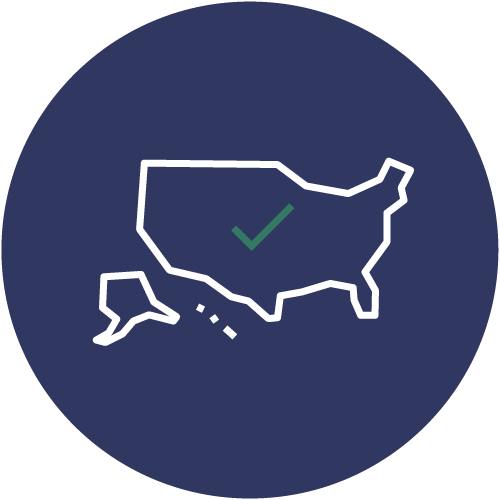 Curious about the impact of voluntary home visiting where you live? Find your state fact sheet here!

FFYF's MIECHV fact sheets demonstrate the positive impact of MIECHV providing federal funds to states, territories, and tribal entities for voluntary, evidence-based home visiting services.
---
Recent Updates
The Jackie Walorski Maternal and Child Home Visiting Reauthorization Act of 2022 was included in the final year-end FY2023 omnibus spending package. This reauthorization expanded MIECHV access to more eligible families by doubling federal investments over 5 years and reaching $1.4 billion in FY 2027. It also addressed historical and ongoing inequities within American Indian and Alaska Native communities by doubling the "tribal set-aside" and providing a $124 million increase in tribal funding over 5 years.
Current Funding Level: MIECHV is funded for five years (through FY 2027).
FY 2023: $500 million, FY2024: $550 million, FY2025: $600 million, FY2026: $650 million, FY2027: $800 million