State of Babies 2019 Yearbook Examines Policies Supporting Infants & Toddlers Nationwide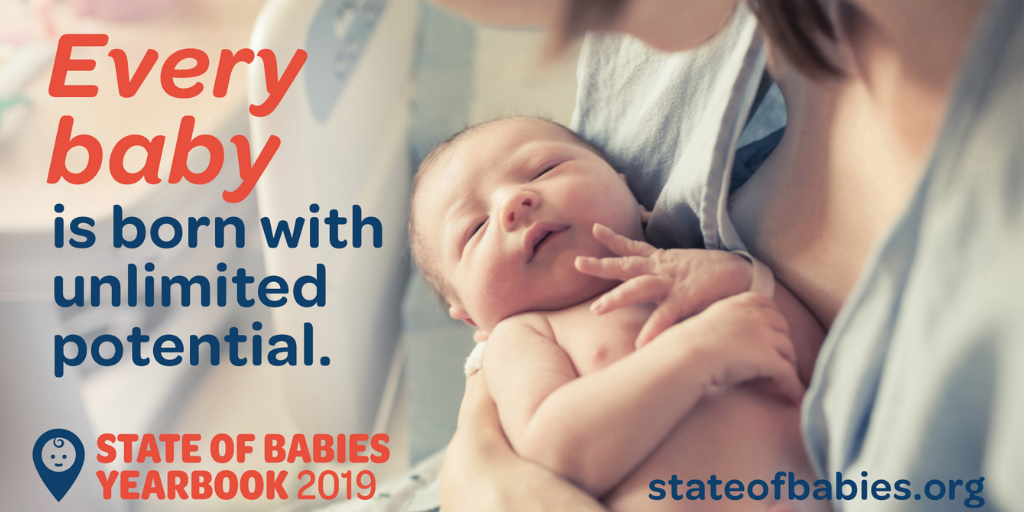 Earlier this week, ZERO TO THREE and Child Trends released a new policy resource that examines policies supporting infants and toddlers nationwide.
The resource entitled, The State of Babies Yearbook: 2019, compares national and state-by-state data on the well-being of infants and toddlers. Specifically, the Yearbook compares states across 60 indicators and policy domains in three key areas that are essential to a strong start in life, including: positive early learning experiences, good health, and strong families.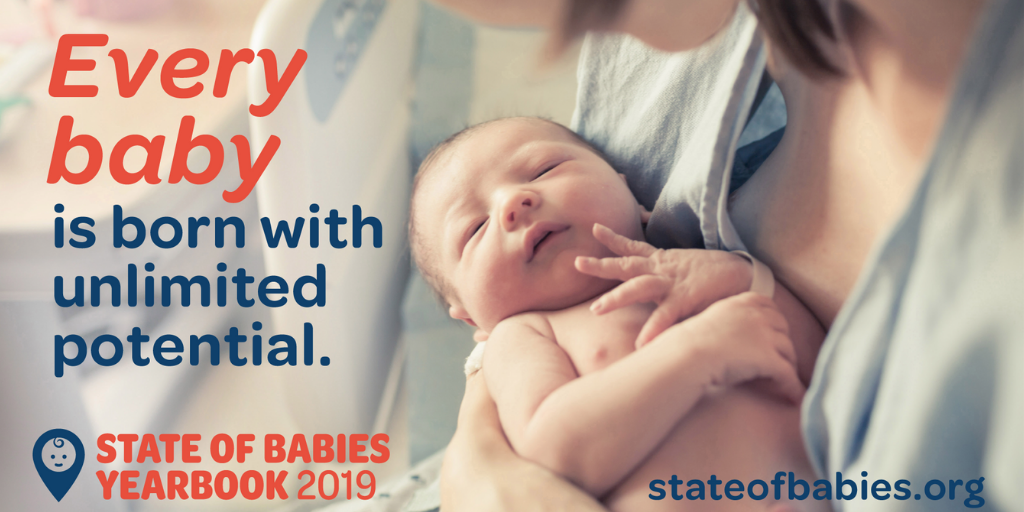 As research shows us, children are born learning. And what they learn in those first few years can change the course of their lives. The overwhelming evidence and research also demonstrate that high-quality early care and education is a crucial component of a child's healthy development. This is particularly true when one considers the role of quality early childhood education programs in offsetting sustained toxic stress and adversity often associated with living in poverty.
While the Yearbook does rate states based on a specific set of indicators as mentioned above, it also makes clear that all states have room to grow with some states having more advanced supports than others. At the Think Babies Policy Forum event unveiling the Yearbook, Representative Rosa DeLauro (D-CT) and Senator Steve Daines (R-MT) appeared and spoke about the need for state and federal policymakers to draw on the data contained in the Yearbook to address the unique needs of infants and toddlers. "If we don't pay attention to this data," Representative DeLauro remarked, "then we ought to be liable for the job we're doing for babies." State representatives also spoke about the importance of harnessing data to identify weaknesses in existing programs and to improve on those weaknesses.
The Yearbook, as well as individual state profiles and a toolkit, are available at: https://stateofbabies.org.
Subscribe to FFYF First Look
Every morning, FFYF reports on the latest child care & early learning news from across the country. Subscribe and take 5 minutes to know what's happening in early childhood education.