Bipartisan Members of Congress Spend Time Learning with their Youngest Constituents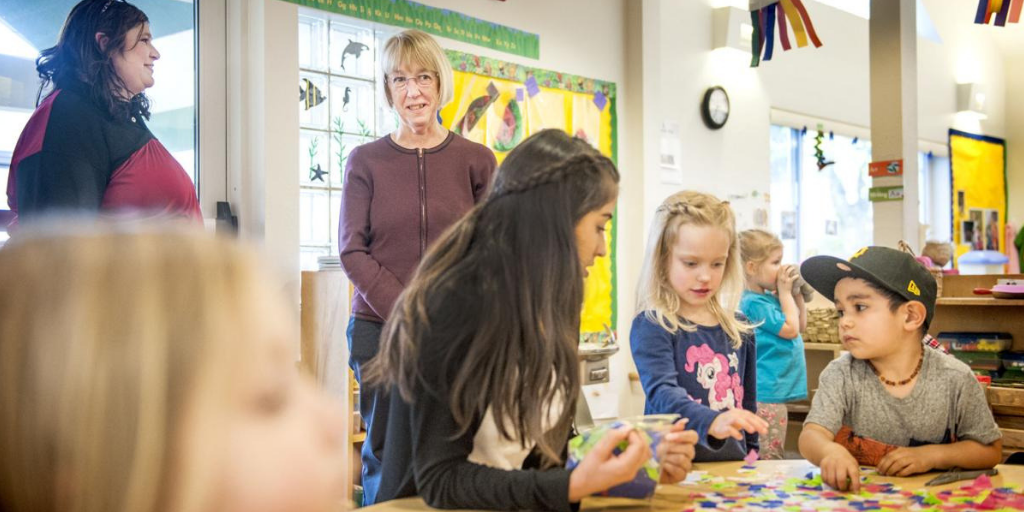 Over the past two weeks as lawmakers returned home for an in-district work period, many members of the House and Senate from both parties spent time visiting early learning and care providers across the country – highlighting their support for, and the importance of high-quality early childhood opportunities for children from birth through age five. These visits allow Members to witness first-hand the care and educational experiences that support the healthy development of America's youngest learners, while raising awareness about the importance of federal investments in programs that also support local communities.
Take a look at some of the exciting moments lawmakers shared with their youngest constituents!

"This morning I met with child care providers and parents to discuss the high cost of child care for working families. Thank you to @ElValorChicago and local leaders for joining me to discuss ways to ensure that no family has to choose between quality child care and work."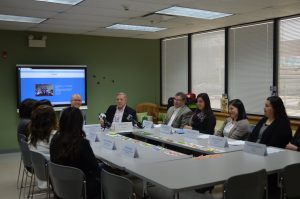 "I tell folks you can pay me now, or you can pay me later, and so if we can actually have children set for success, they're more likely to be successful."

"The principal here is really wonderful. She's fantastic. She was talking to me about a lot of different aspects of the program here. A lot of English language learners for example. Those folks in the community who really need this kind of preschool education, preschool experience so they can be ready to learn when they do go to school when they're in kindergarten. It's just impressive."

"As a father, access to affordable childcare is an issue I care deeply about. The Dream Center in Evansville is a great model in a low-income area."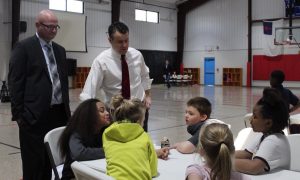 Part of the reason Trone is interested in Head Start is because it is an opportunity to invest early in children and education, rather than perpetuate a cycle of poverty and incarceration, he said on Tuesday.

"I spent #TaxDay at a day care facility in #Orlando to highlight the rising costs of child care in our country. My bipartisan bill—the PACE Act—would make an existing tax credit refundable so more central Florida working families can better afford child care."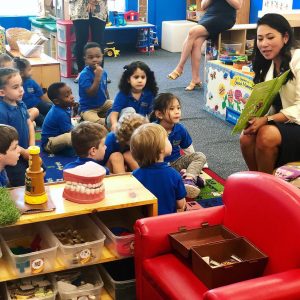 "If you can't find child care and you can't work, you just get further and further behind."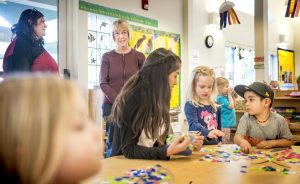 "You can't expect a parent to pay half their income and expect it to work." 
"Giving our children greater opportunities to learn and grow is essential to their future success – and our country's progress. I had a wonderful time meeting with students today and going over their wish list at Berean Head Start in Marion!!"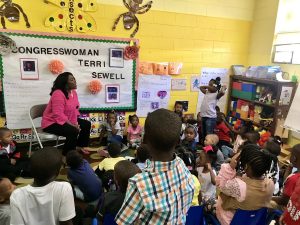 FOR CONGRESSIONAL STAFF: If your member or senator is interested in hosting or attending an event, please read our new resource on district events, which includes opportunities to help lawmakers engage directly with their constituents on early learning and care.
Subscribe to FFYF First Look
Every morning, FFYF reports on the latest child care & early learning news from across the country. Subscribe and take 5 minutes to know what's happening in early childhood education.